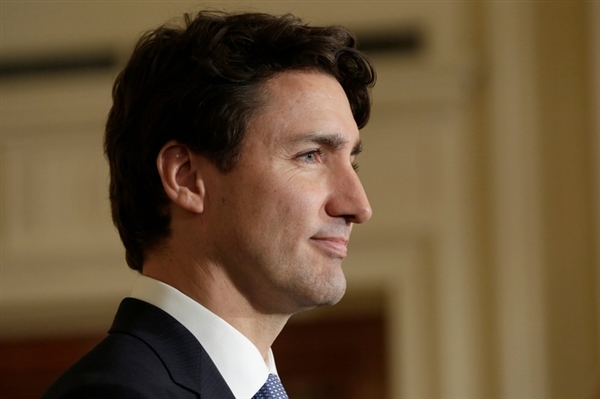 Right now, Prime Minister Justin Trudeau is thinking about using our tax dollars to bail out a Texas oil company's failing pipeline and tanker project.
The federal government announced today that it's prepared to "indemnify" the Kinder Morgan pipeline, putting taxpayers on the hook for the big losses this project is likely to run up.
Last month Kinder Morgan's own CEO described its pipeline expansion project as "untenable" for a private company to undertake.
Now the federal government wants to use public money to send Kinder Morgan a blank check in a desperate play that violates Justin Trudeau's own promises on climate change and Indigenous rights.
We can't let that happen.
Tell the government not to throw your tax dollars behind this destructive pipeline.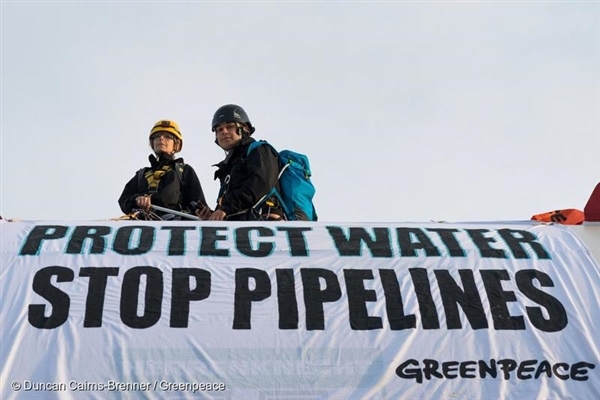 First Nations, environmental groups and municipal governments are challenging this pipeline and its rigged approval in court.
On-the-ground opposition is growing from Land and Water Protectors who are willing to face arrest to stop this project.
Just yesterday, Greenpeace and Mosquito Fleet activists blocked a Kinder Morgan barge from entering the company's Seattle facility by locking themselves to the pier.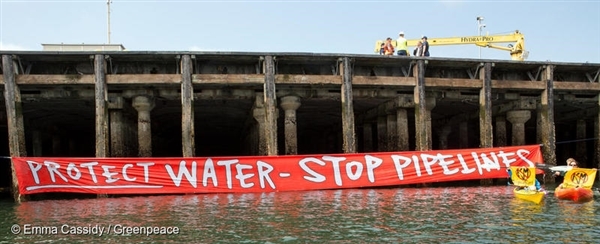 Across the country, people are protesting outside Liberal cabinet ministers' and MPs' offices, blockading Kinder Morgan's pipeline terminal, and calling out the funders of this destructive project.
Even the major banks funding tar sands pipelines are stepping away from this project. Just last month, Europe's largest bank, HSBC, committed not to fund tar sands pipelines including Kinder Morgan's Trans Mountain expansion.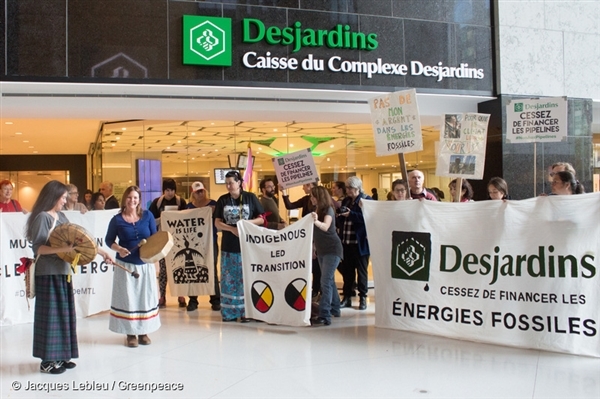 This pipeline has no pathway forward. Kinder Morgan knows that and so should Justin Trudeau.
The bottom line is that this pipeline threatens the land, climate, and water we all share.
It would put clean drinking water supplies, endangered orca whale populations, and our already unstable climate in even greater peril.
Taxpayers should not be subsidizing the damage and on the hook to cover the losses of a Texas companies failing pipeline project.
Tell the government not to throw your tax dollars behind this destructive pipeline.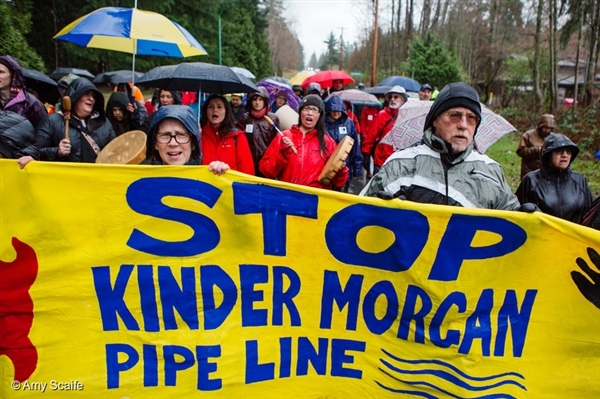 It's time to let Kinder Morgan walk away.