My name is Emma Lim. I am 18 years-old, and I have always imagined I would be a mother. Even though I want to have children more than almost anything, I am pledging not to, until the government takes the climate crisis seriously. 
Floods, heat waves, fires: I can already see the impacts of climate change in my hometown in Ontario and the IPCC report published last September terrified me. 
We're living a climate crisis, and it's time our government acts like it. Today, the global week of climate action begins. Around the world, we will be millions of people taking over the streets of major cities, to tell leaders that their inaction is no longer tolerated. 
My generation is facing a future of economic instability, food scarcity and extreme weather events. With climate change forcing millions of people out of their homes, poverty and violence will inevitably rise. Who wants their children to face the worst that humanity has to offer? We can turn the tide, but this requires political will.
Until our government begins to act like the grown-ups they're supposed to be, we will make uncomfortably grown-up decisions of our own and refuse to carry on as though all is fine. 
That's why I have been organizing for months for the climate strike on September 27th. 
I can't force my elected officials to act, and that's why I am giving up my dream of having a family. I will only have children if I know they will have something to live for and a healthy planet to live on. 
We are already more than 2,300 young people to have taken this pledge. We will be more. Don't let the political inaction take a toll on our future. On the future of our children. 
Here's how you can take action: 
Join us at the climate strike on September 27th.

Find the climate strike near you.
Sign the petition

asking our elected officials to act like we're in a climate crisis. Because we are! 

Support the student strikers organizing — AKA me —  by following us on instagram @climatestrikecanda. Find the pledge and read our stories at

www.nofuturepledge.ca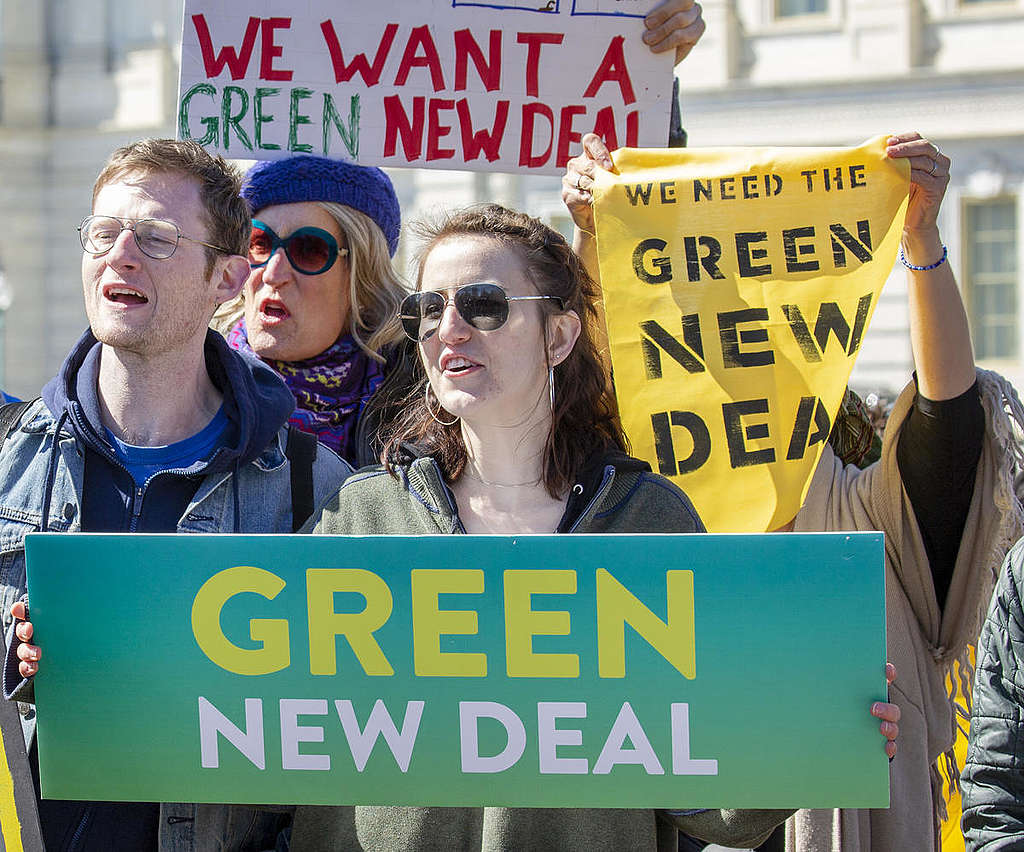 The Pact for a Green New Deal
Greenpeace Canada is part of a network of workers, artists, Indigenous leaders, scientists, youth, and people directly impacted by climate catastrophe — from cities and towns, businesses and communities, working beyond our political differences and in solidarity with Indigenous peoples — who want to ensure a safe world for our children and all generations after that.
Take action