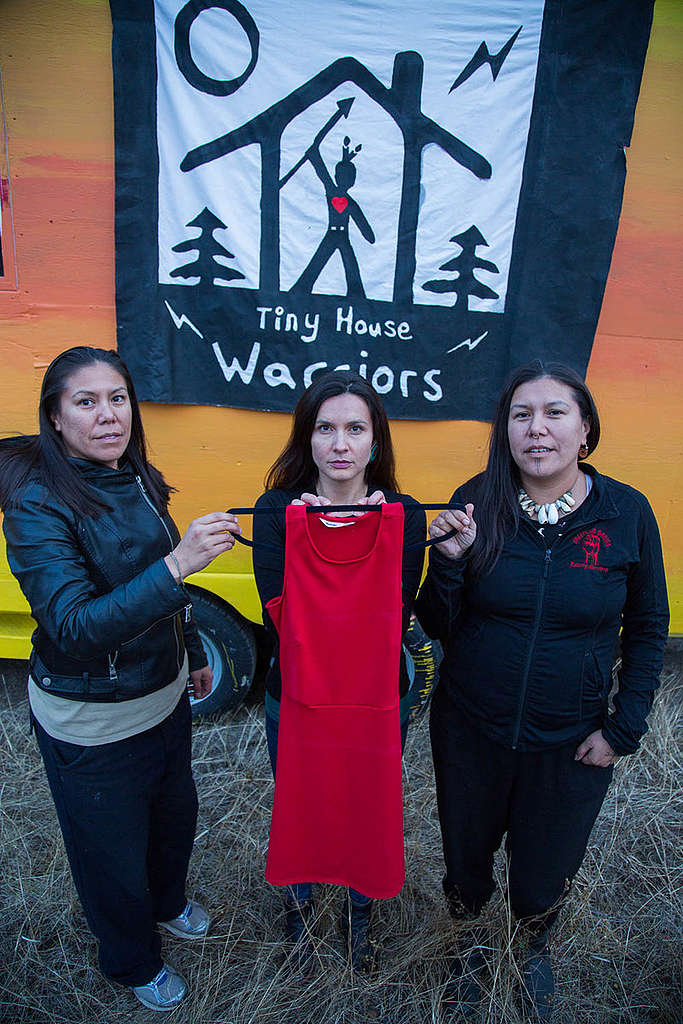 A year ago this week, the National Inquiry into Missing and Murdered Indigenous Women and Girls launched a report that provided not just recommendations for the federal government, but legal imperatives — including measures to be taken as soon as possible to stop violence against Indigenous, Métis and Inuit women, girls and women.
The thousands of stories that gave life to the report underscored the fact that the colonial and current acts of violence against Indigenous Peoples amounts to a race-based genocide. "The Canadian state has displaced Indigenous women and 2SLGBTQQIA people from their traditional roles in governance and leadership and continues to violate their political rights. This has been done through concerted efforts to destroy and replace Indigenous governance systems with colonial and patriarchal governance models", notes the report.
These attacks on Indigenous women are not just a distant legacy; they are still deeply entrenched in the Canadian system, reproducing patterns of oppression.
Where are we now?
The federal government's action plan on MMIWG was supposed to propose concrete measures to remedy this systemic discrimination and violence. That was a year ago. Where are we today? 
Despite a year's worth of promises, the Trudeau government delayed its national action because of the COVID-19 pandemic. He did so mere days before nationwide protests against the deaths of unarmed Black people at the hands of police forced him to admit Canada needs to do more to tackle systemic racism.
So which is it — more action, or less?
The COVID-19 pandemic is no excuse to let racism slide. According to a study by the Native Women's Association of Canada, Indigenous women have reported increasing instances of violence under quarantine: in May 2020, 17% of Indigenous women reported experiencing violence (physical or psychological) in the past three months, compared to 10% in 2014 who reported experiencing violence in the past five years. This study is further proof that Indigenous women need immediate action to stop violence.
Yet here we are, still no action, and a context even more fraught with worry.
"Using COVID-19 as an excuse for delaying a national action plan — to me — is really like saying, well, the dog ate my homework," said the National Inquiry's former commissioner Marion Buller.
Lorraine Whitman of the Native Women's Association of Canada (NWAC) also voiced her frustration, saying that Ottawa "had nine months before the pandemic hit to reach out to us and other Indigenous groups. But I can tell you that NWAC did not hear much from them during that time. Saying the pandemic is standing in the way of a National Action Plan is a double slap in the face to Indigenous women who are living in even greater fear of violence because of the isolation brought by the disease."
The recommendations of the National Inquiry report are calls to justice. You can read them (starting on page 62) in the Executive Summary here. Thanks to the testimonies of the families of the murdered and missing women, it was possible to bring to the government's attention to four key areas for action: the right to culture, the right to health, the right to security and the right to justice. Within these categories are the imperatives to: address disproportionate rates of poverty among Aboriginal women; increase access to safe housing; provide Indigenous women with quality health care; and increase the responsiveness, transparency, and accountability of police services.
On Wednesday, the anniversary of the report, the NWAC gave Ottawa's response a failing grade in these four areas, which are considered essential, priority areas for action by Indigenous families and women's movements in order to end violence against Indigenous, Métis and Inuit women in Canada.
Violence against the land is violence against women
The truth is that colonization has not ended … a lot of people think of colonization as something that's in the past. There's a lot of forms of colonization and what we could call neo-colonialism. And the form I'm most familiar with is resource extraction. What is neocolonialism? It's the continual encroachment on traditional territories through resource extraction and exploitation.
We are not going to let the old boys' club and rich people around the world continue to control and destroy the planet … Today we see a movement happening in our indigenous nations, that it is the women who are standing up … Indigenous women have initiated the healing from the violence of colonialism. It is through this healing that the women found their voice to stand up to our oppressors, against state and extractive industries.
Indigenous women have been telling us for decades that violence against the land in the form of resource extraction is linked to violence against women.
In fact, the report of the National Inquiry does a deep dive into the issues and outlines a call to justice stating, "We call upon the federal, provincial, and territorial governments to fund further inquiries and studies in order to better understand the relationship between resource extraction and other development projects and violence against Indigenous women, girls, and 2SLGBTQQIA people."
If you're involved in the fight against environmental destruction, get involved in supporting Indigenous women, too. Tell Prime Minister Trudeau to urgently move the national action plan forward. Read up, skill up, act.