Content Warning: Police violence, racism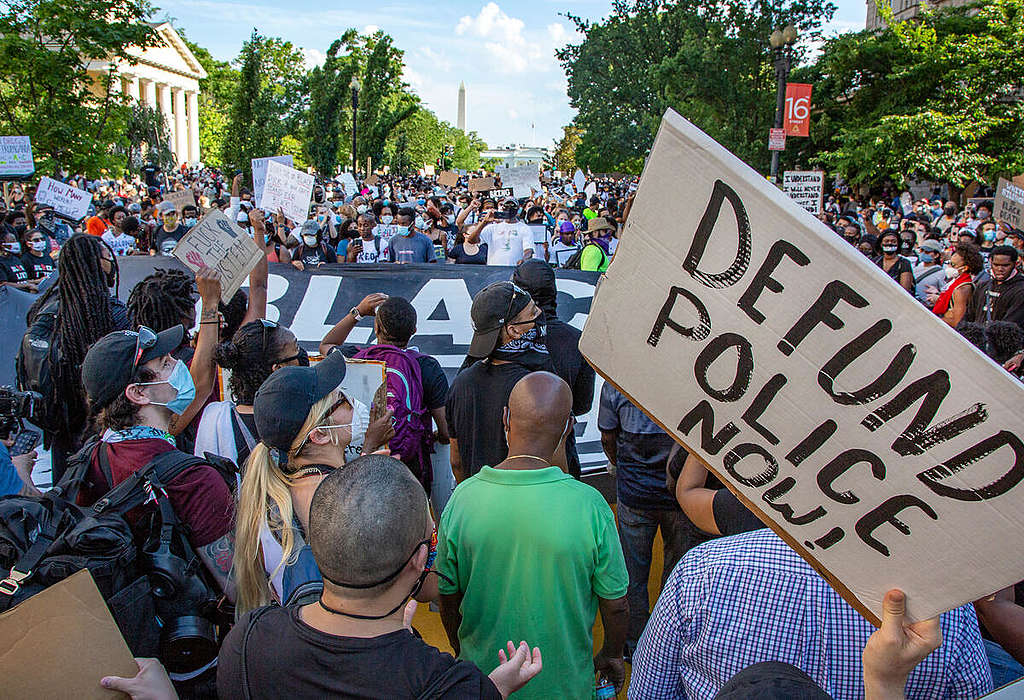 Just two days after the senseless murder of George Floyd in the US, Regis Korchinski-Paquet – an Afro-Indigenous Canadian woman, fell to her death off her 24th floor balcony in Toronto, shortly after the police were called to "observe" her. One week later, this time in New Brunswick, Chantal Moore, a 26-year-old Indigenous mother from the Tla-o-qui-aht First Nation, was killed by police during a "wellness check".
Police brutality and unchecked violence is a problem here, too. And despite decades of public education, advocacy, lobbying, lawsuits and protests, anti-Black and anti-Indigenous police brutality continues without much consequence.
There is no official record in Canada of the number of people killed during encounters with police. Nor do police across the country track national data based on race or ethnicity – the information that would help identify and eliminate racism in law enforcement is conveniently missing. But an independent study has shown that Black, Indigenous and other racialized people, are at much greater risk of dying from police brutality in this country.
As protests erupt around the world in response to George Floyd's murder, Canada must confront the reality of its own history, steeped in racial violence and inequality. Ongoing systemic bias and racism is baked into a country founded on the violent dispossession of Indigenous peoples from their land to secure unfettered access for white settlers, and 200 hundred years of the violent enslaving of Black people.
"To be Black in Canada is to live in slavery's 'afterlife' and to have one's existence demarcated by 'skewed life chances, limited access to health and education, premature death, incarceration, and impoverishment."

– Robyn Maynard, Policing Black Lives: State Violence from Slavery to the Present
The environmental community will not stay silent in the face of systemic injustice. We must act and speak in solidarity with the Black communities and the movement for BIPOC lives. Fighting for a green and peaceful future includes speaking out against the unjust, racist, and systemic violence Black and Indigenous people face every day in Canada, especially when it's at the hands of the police. Being silent is not an option.
At Greenpeace, we know that we cannot have a green and peaceful planet without justice — climate justice, economic justice, and racial justice.
We support the Movement for Black Lives policy platform, which includes a future without jails, detention centers, youth facilities and prisons. We also support the call for accountability by families of the slain, who are demanding that as long as we are forced to have prisons, police officers who murder should be in them.
We speak out because enough is enough — no more Indigenous and Black lives lost.
Join Black and Indigenous groups in Canada in their calls to defund police violence and invest in healthy, peaceful communities instead.
Write to your Mayor, City Councillor, Provincial and Federal representatives and ask them to defund the police:
Don't see your town or city listed? Here is a general document with information about how to email your mayor.
Is there a call to action missing from the list? Put in the comments and we'll add it in!
No justice. No peace. #BlackLivesMatter