"By coming here tonight you are making possible a trip for life and for peace"
Irving Stowe, Co-Founder Greenpeace
Vancouver, October 1970
It was October 16th, 1970 and anticipation filled the air. 10,000 people packed the Pacific Coliseum in Vancouver, waiting to see Phil Ochs, Chilliwack, James Taylor and Joni Mitchell perform. The concert had been organized by the Don't Make a Wave Committee, a small group founded by Irving and Dorothy Stowe and Jim and Marie Bohlen, to finance what would become Greenpeace's first action — sending a dozen activists on a fishing trawler to Amchitka, an island in southwest Alaska, in an effort to stop a nuclear weapons test. They raised $17,164 that night — and helped launch a movement that would change the world.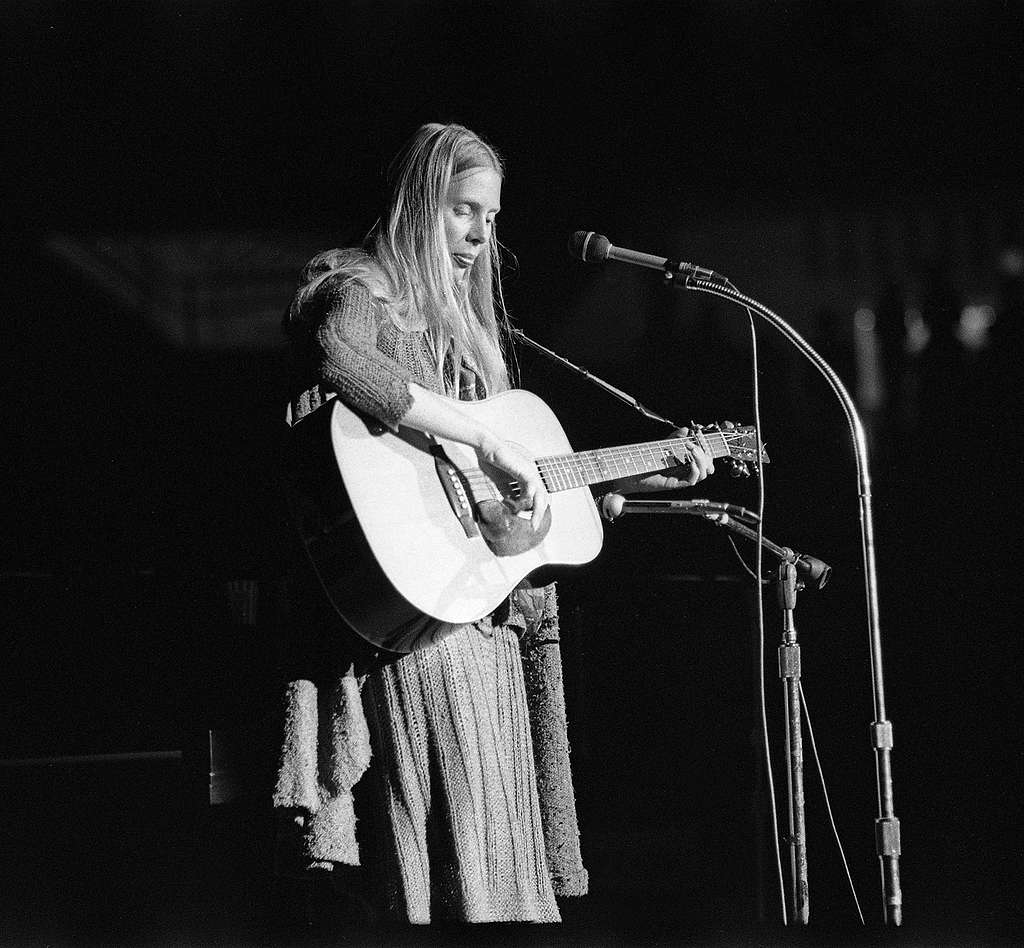 Fifty years have passed since that night. I wasn't even born fifty years ago, but listening to the recordings of the show and Irving Stowe's speech gives me goosebumps. Greenpeace has changed a great deal since it's early days. Today we are a prominent global organization present in over 55 countries across Europe, the Americas, Africa, Asia and the Pacific, known for our unflinching values and a long history of taking action to address environmental injustices and promote solutions.
But despite the inevitable changes that have come with our growth and evolution, something from those early days is undeniably still intact, still there. A little something that makes me feel close to those folks who were clapping at Irving Stowe's speech, and singing along with Mitchell's lyrics. A warm feeling that makes me proud to be part of this organization, this family, and that makes me talk about every single one of my colleagues with respect and admiration.
"What's so special about Greenpeace?", one could ask. Then and now, the answer is the same: it's the people. It's the volunteers, the activists, the allies, the supporters, the staff, the local groups, the green speakers, the team. It's the values they hold, their passion and compassion, their fierce belief in a green and peaceful future.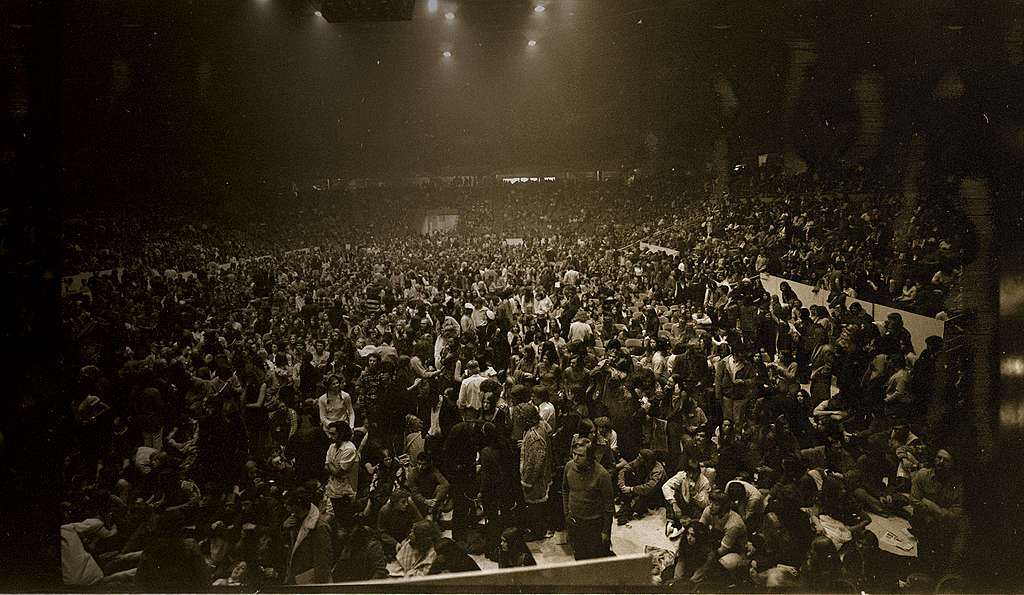 Greenpeace is the middle-aged woman on public transport who hugged one of our staff members who was wearing a Greenpeace t-shirt on her way to help out with a massive 500,000 person march in the streets of Montreal. She said: "Thank you. For me. For my kids." This is the face behind Greenpeace.
Greenpeace is the 10-year-old boy who came to the Vancouver police station where activists had been detained after blockading a bridge in protest of fossil fuel expansion. Approaching Greenpeace staff, he explained that he'd been watching the action on the news with his parents, and the activists were his heroes, so he asked his parents if they could take them some donuts. They went to a vegan donut shop and then came to the police station to wait. This is the Greenpeace community.
Greenpeace is Isobel, 5 years old, who was discussing her upcoming birthday with her parents when she decided that the planet needed more gifts than she did. So rather than receiving presents as usual, Isobel asked the friends that came to her trampoline party (yes, it was prior to COVID) to make a donation to Greenpeace. This is the heart of Greenpeace.
Greenpeace is our Deputy Director, Farrah Khan, who is consistently pushing all of us to continue doing the work of decolonization, anti-racism and justice. We have a reputation for being a disruptive, bold, risk-taking organization that exposes hard truths and works relentlessly for what is right. Increasingly, we're doing the same looking inward. This is the Greenpeace spirit.
On that day 50 years ago, the Amchitka concert didn't only help launch a boat expedition, but Greenpeace, adding a new chapter to a rich history of environmental work done by communities around the world. And the values, beliefs, and passion for a better future that drove the Stowes and the Bohlens to organize this historic event continue to be at the heart of the organization today: values inspired by Quaker principles of nonviolent civil disobedience, "speaking truth to power," and a commitment to fight for social justice.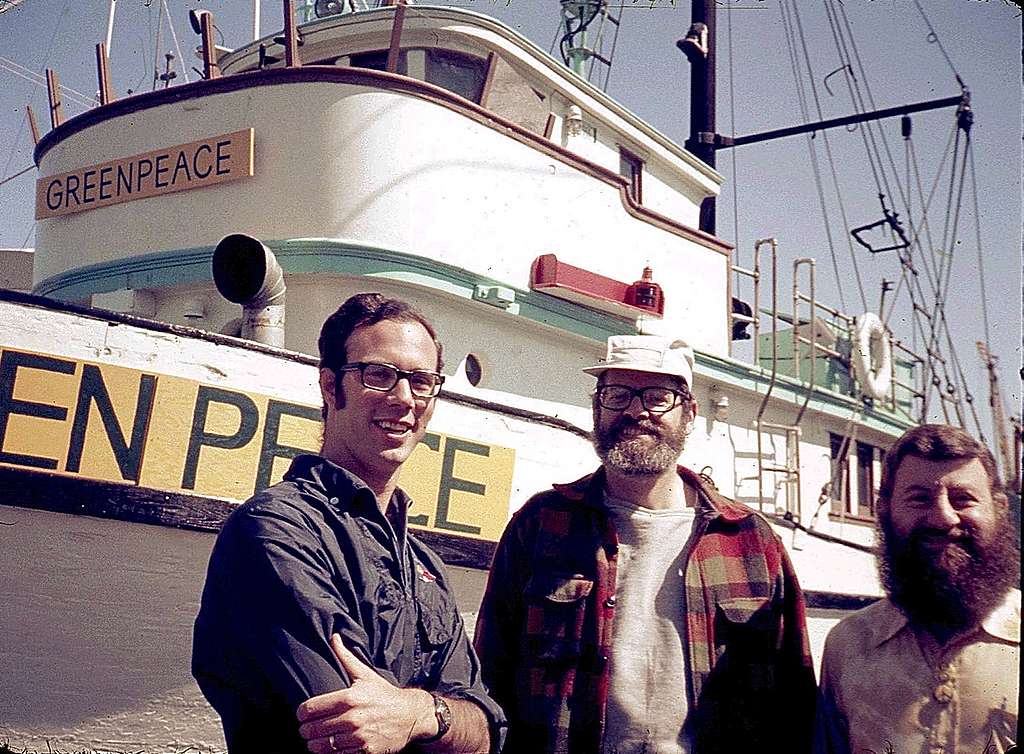 Greenpeace was on that October night, and still is today, the gathering of a million acts of courage from all around the world. Normal people doing amazing things to defend what they believe in, to defend our planet. When I look at what Greenpeace supporters are doing across the world I can't help but think "this is what history books are made of."
Thank you Irving and Dorothy Stowe, Jim and Marie Bohlen and all the folks who made this concert happen.
And thanks to all of you Greenpeacers who amaze me every day and make me believe that together, we can build a better future.