It's an open secret that President Joe Biden is twisting political arms to get world leaders to come to his April 22 climate summit with new, bigger commitments on climate action. Yet Canada risks showing up empty-handed unless key Premiers are willing to get on board with the Trudeau government's new climate plan.
That would be bad for everyone's business.
Biden has made climate change one of his signature issues. In his first two weeks on the job, he launched a blizzard of executive actions that are pushing the limits of what a President can do on his own.
There's a lot that Presidents can do, but they can do a lot more if Congress helps. The challenge is that oil and coal lobbyists are out in force, saying if the U.S. goes too far or too fast then competitiveness will suffer. To counter that deep-pocketed lobby, Biden's team needs to show that he is bringing the rest of the world along with him on the road to a fossil-free world.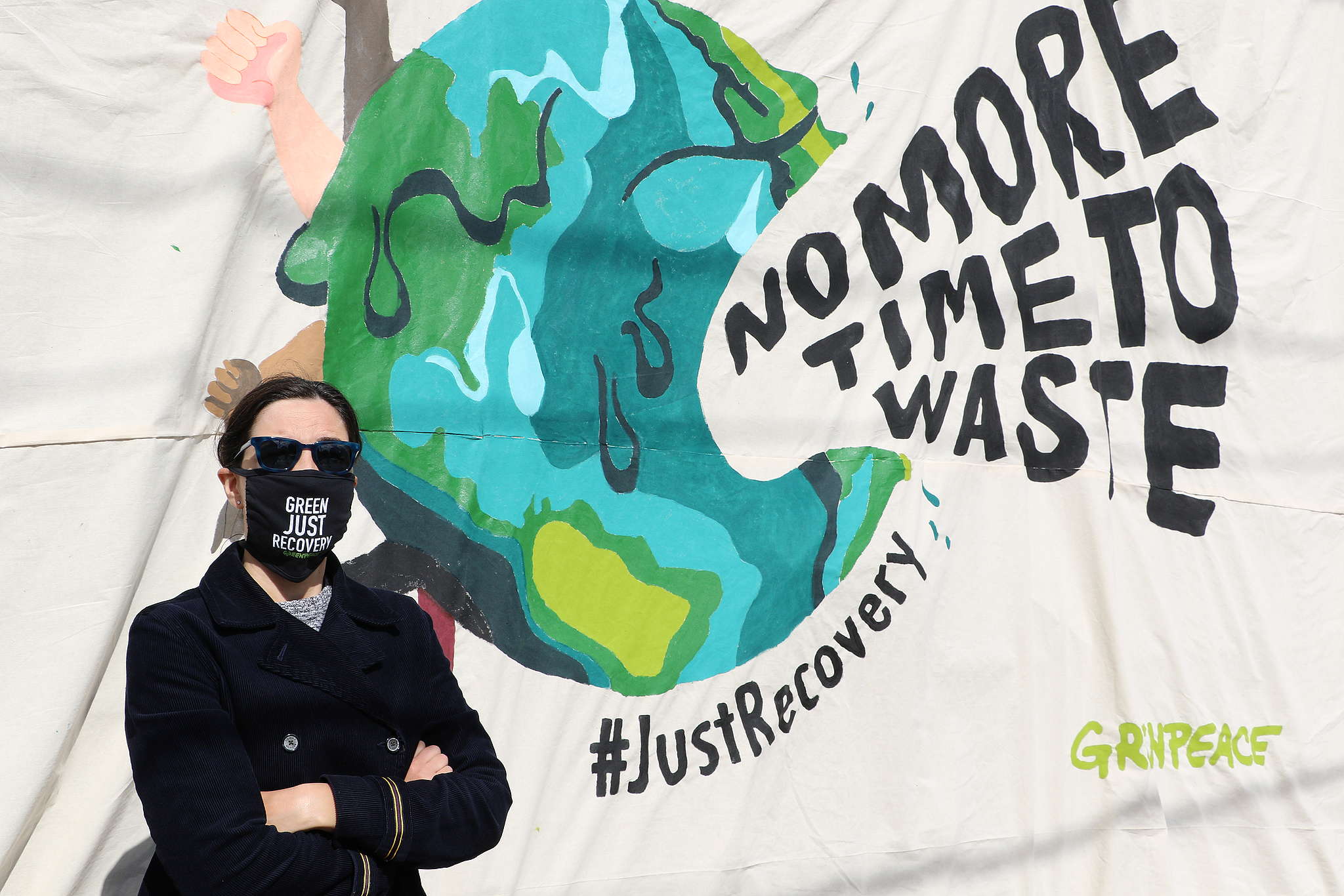 The Trudeau government has pointed to its December 2020 climate plan that showed, for the first time, how Canada would meet the current greenhouse gas reduction target.
The Americans' reply has been blunt: Not Good Enough.
Trudeau and other world leaders are expected to show up on April 22 with a new, bigger target and evidence for how they are going to meet them.
There is a lot of room for improvement. The current target (originally established by Stephen Harper) is to reduce emissions to 30 percent below 2005 levels by 2030. Canada's shiny-new climate plan shows how we can get emissions down by 31 percent through existing provincial actions and new federal ones.
The plan also notes that Canada could reduce emissions by up to 40 percent if provinces are willing to take additional actions on policy that are within their jurisdictions.
This is really code for Alberta and Ontario getting their act together. Together they represent 61 percent of national emissions, yet Premiers Kenney and Ford have both dramatically weakened the provincial climate action plans they inherited from their predecessors.
They are also loudly demanding that Prime Minister Trudeau protect them from U.S. protectionism. If you want to stay on President Biden's good side—and that matters when it comes to Buy America rules—it makes sense to help out the President on an issue where he has gone out on a political limb.
If Premier Ford, for example, were to return to Ontario's earlier target and adopt measures to achieve it, he could close roughly half the gap to a 40 percent target. It's not unthinkable. Ford's term began with electric vehicle charging stations literally being ripped out of public transit parking lots, yet he is now eagerly courting auto manufacturers keen to go all-electric.
Alberta's emissions are much larger than Ontario's and hence there's even more room to improve, though it requires Kenney to admit that Alberta is more than oil.
The Supreme Court decision on the carbon tax has created a political opening for provincial leaders to reset their climate ambitions. That decision – which recognized that "climate change is real" and "poses a threat to humanity's future" – also made it clear that the federal government can and should do more within its sphere on oil and gas methane rules, renewable energy, and electric vehicles.
We desperately need the federal government to lead on a fair and effective transition plan for oil workers and oil-dependent communities so no one is left behind. The federal government has taken modest steps towards funding green infrastructure, but we still haven't had the courage to say no to fossil fuel expansion (unlike Biden, who is blocking new fossil fuel leases on public lands). As a first step, Trudeau could match one of Biden's commitments by barring Export Development Canada from funding fossil fuel projects at home and abroad prior to the April 22 meeting.
Add in action from the other provinces and we have an unprecedented opportunity to create good jobs building back better by building back fossil-free.
Much stronger action to avert climate chaos has always been the right thing to do. It is now the politically smart thing to do.
Let's get it done.
This blog initially appeared on Medium.