Extreme heat kills
Climate change is increasing the severity and frequency of extreme heat waves, sea-level rise and flooding across Canada. The people most susceptible to dying in extreme heat waves are people of colour, the elderly, people with underlying health conditions, mental illness or addiction who live alone in precarious housing and in units without adequate air-conditioning. Last month's devastating and shocking heatwave in British Columbia contributed to 815 deaths and the 2018 heatwave in Quebec led to 70 deaths. Extreme heat kills, and has devastating effects most notably on the vulnerable.
These events have a disproportionately negative impact on poor and marginalized communities who generally have small carbon footprints. 3.1 billion people make up 50% of the world's poorest population and generate only about 7% of the cumulative emissions that are harming the planet. Meanwhile, the 63 million people who comprise the world's richest 1% produce more than double that amount, or 15% of total global emissions!
In other words – those who have done the least to contribute to the negative impacts of the climate crisis will suffer the most.
What are some solutions to this unprecedented challenge?
As smoke filled B.C. skies due to the intensifying wildfires that followed the heatwave, some of the health and safety advice put out to the public reflected the ways in which our current system is not set up to handle the unequal impacts of the escalating climate crisis. Telling people to buy air conditioners, air purifiers or to shelter in place only works for those with resources.
The challenges posed by more frequent and intense heat waves require bold and meaningful solutions to mitigate their impact, especially those felt by vulnerable members of our cities and communities. To reduce the risk of death from extreme heat events, municipalities should take measures that lower the vulnerability of high-risk citizens, especially the elderly, low-income families and the homeless.
These include:
access to air conditioned cooling centres, pools, splash pads, and drinking water
painting roofs and other surfaces in bright, reflective colours to reflect more of the sun's rays
targeted street tree planting, creating and extending green spaces such as parks or urban forests
using natural systems for stormwater management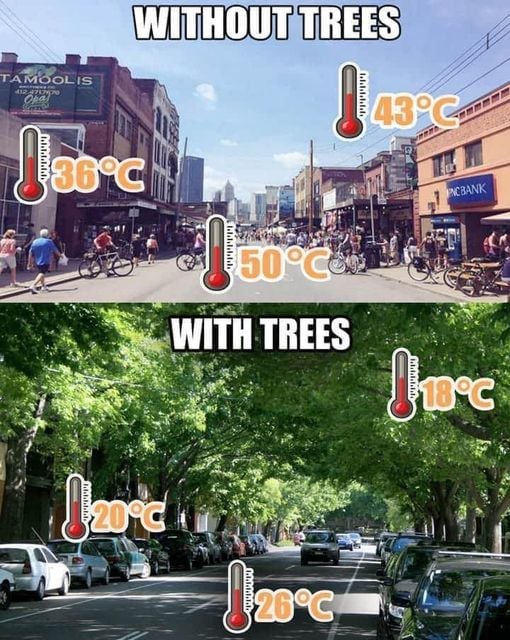 Governments can lead by implementing regulations and policies that can provide protections to vulnerable and at risk citizens during extreme heat events. For example, some jurisdictions in the United States consider air conditioning as an essential service which provides tenants with a right to air conditioning that a landlord must provide. In Phoenix, Arizona, rental units that use air conditioning cannot exceed a maximum temperature of 28 degrees Celsius. In Dallas, Texas, landlords must provide their tenants with "refrigerated air" from April 1 to November 1 each year.
In Ontario, residential heating is considered a vital service, and landlords are required to maintain a minimum temperature of 20 degrees Celsius in every unit from the 1st of September until the 15th of June. However, no such requirement exists for a maximum temperature: the Residential Tenancies Act does not put any limits on the maximum temperature allowed within residential units. As a result, tenants residing in older buildings with no or inadequate air conditioning often experience inside temperatures that exceed what is considered safe in the hotter months of the year and especially during extreme heat waves such as the one devastating British Columbia. This will inevitably lead to more serious illness and premature death in these units as extreme heat events become more frequent.
Climate Justice must be inclusive
If there is one thing that we can take away from the COVID-19 pandemic, it is that it has unveiled the inherent inequalities that underlie our social structure. The climate crisis is no different.
In response to the increase in sudden deaths during B.C.'s record-breaking heatwave, B.C. Premier John Horgan made the callous remark that "fatalities are a fact of life" (which he later had to make up for in a subsequent tweet) and further emphasized that surviving the heatwave was "a matter of personal responsibility", urging residents to "close your blinds."
Urging people to close their blinds, rush out to buy air purifies and air conditioners and to shelter in place is not enough to combat the structural inequalities inherent in experiences of the climate crisis: we know the vulnerable will be disproportionately impacted, now is the time to design policies and act preemptively to keep them safe.
"People don't need to die in heatwaves. From a public health perspective, almost all heat-related deaths are preventable." – Kristie L. Ebi, co-author of 'Western North American extreme heat virtually impossible without human-caused climate change'
As extreme heat events due to climate change are here to stay – and will only increase in intensity and frequency – we must ensure that climate justice is an important dimension of climate adaptation and that such adaptation strategies include the interests and well-being of people living in poverty and experiencing social exclusion.
And that means protecting what protects us: Nature.
As John Horgan urges residents in B.C. to "close their blinds," we're asking him to open his eyes to the destruction of the last stands of climate-cooling old-growth forests in B.C. One of the best ways to ensure people's safety during heatwaves is to stop exacerbating the climate crisis by destroying the very carbon sinks and natural air conditioners that keep the climate cool.
ADD OUR VOICE: Tell John Horgan to immediately halt the destruction of old-growth forests in B.C.!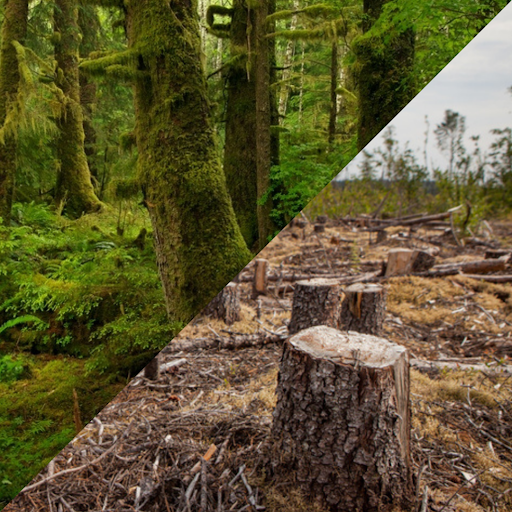 Defend Old-Growth Forests
One of Canada's natural treasures could disappear in 5 to 10 years if we don't act now. Tell B.C.'s Premier John Horgan to keep his promises and protect old-growth forests immediately.
Take action