Thank you to all the photographers that shared their best wildlife photos as part of the 2017 Greenpeace Photo Competition. The contest was a huge success — we had hundreds of entries and many of those submitted were truly fantastic images of nature, animals and wildlife.
Congratulations to the winner of the Peoples' Choice Award, Luis Paz. The picture of the three grizzly cubs feeding in water is such a great shot!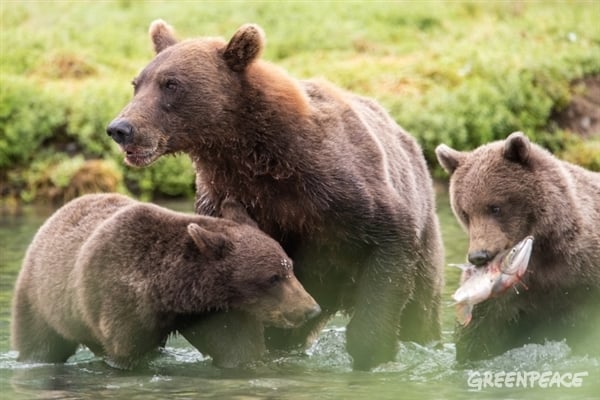 Luiz Paz, Grizzly bear feeding cub with salmon
Here are the top 12 images picked by our panel of judges: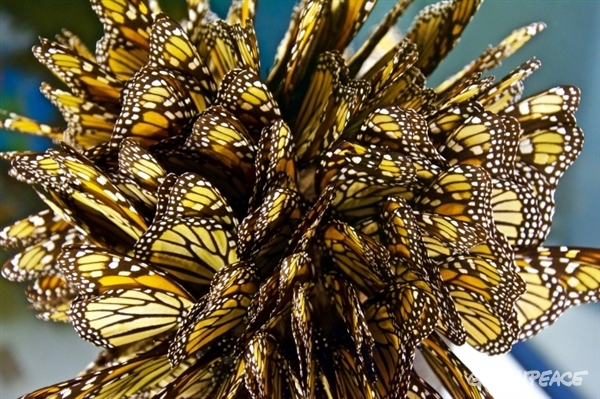 Alexandre Lagreou, The Monarch's Migration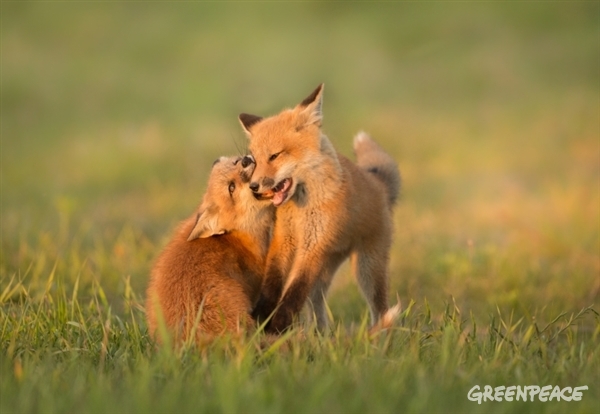 Barb D'Arpino, Fox kits at sunset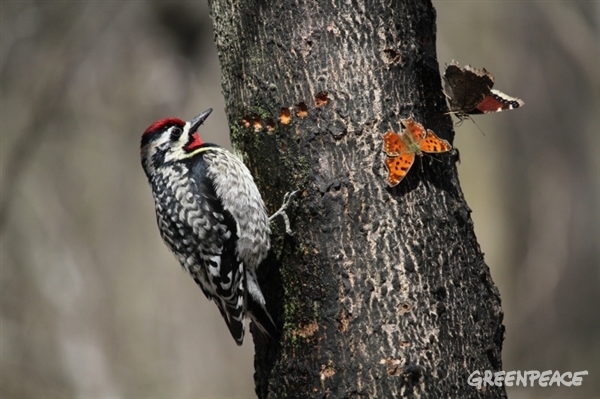 Doris Potter, Sap Sippers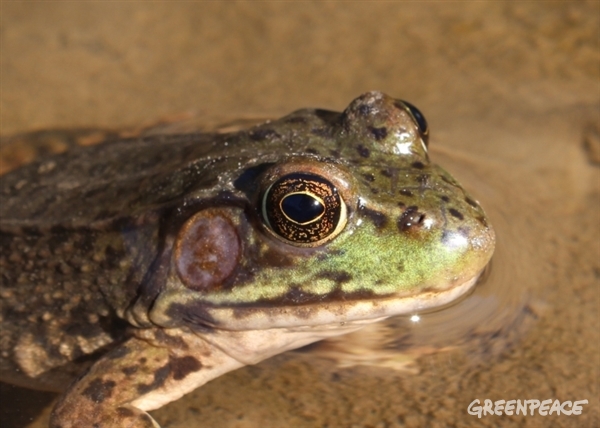 Emily Miceli, The Green Frog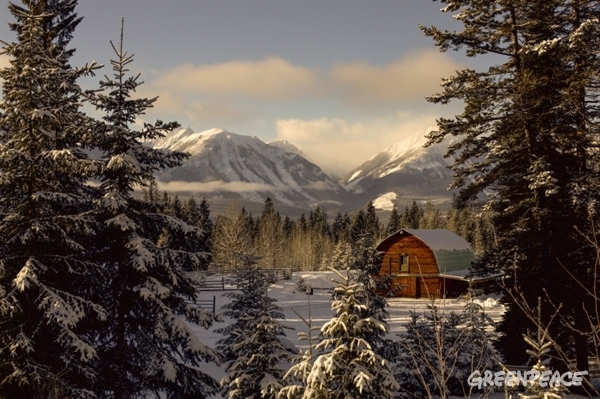 Jack Adamson, Golden Barn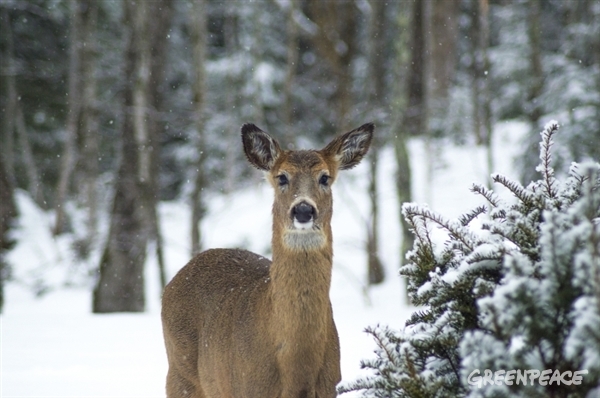 Weston Handren, Snowy Staredown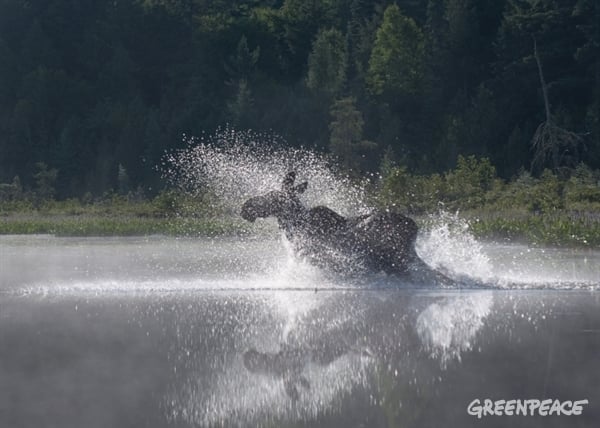 Sandra Hannah, Algonquin Moose in a hurry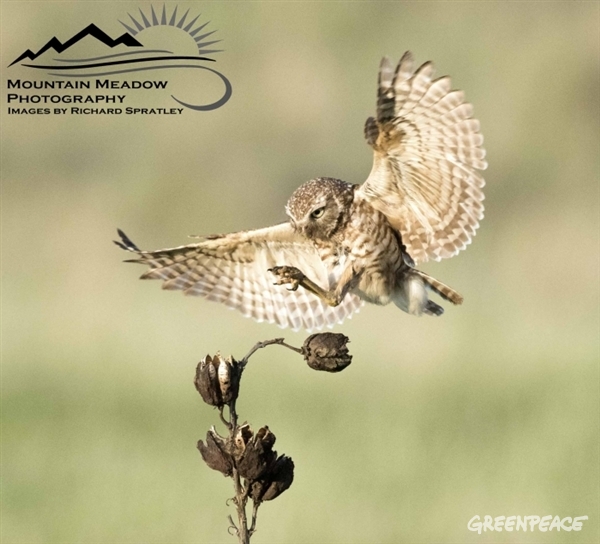 Richard Spratley, Stick The Landing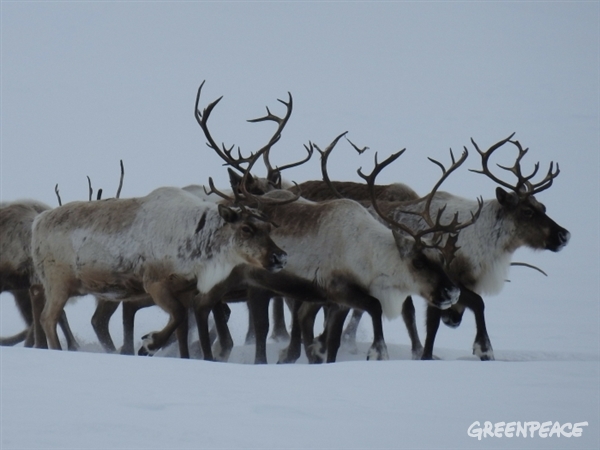 Marta Keller, Reindeer Crossing in Northwestern Arctic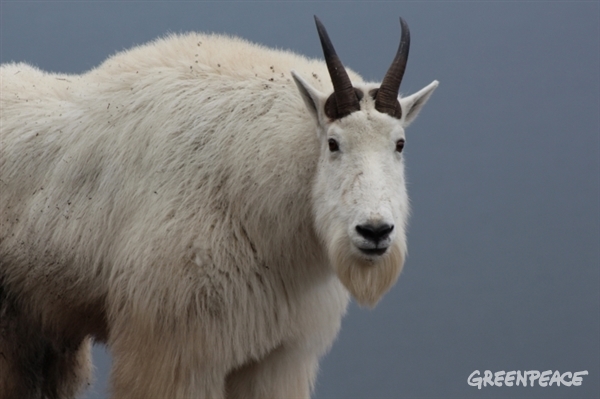 Matt Shaw, Mountain Goat Summerland, BC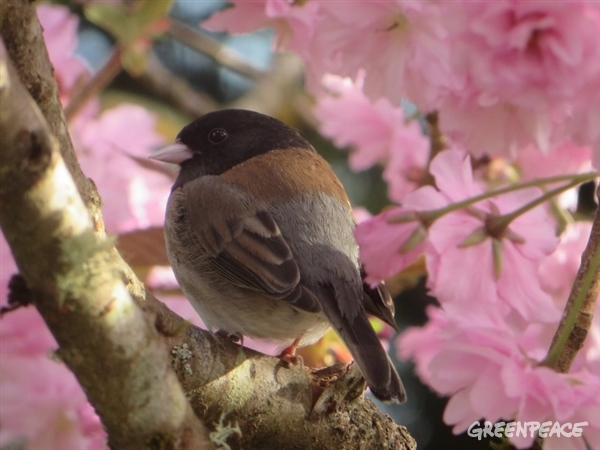 Nicola Bryan, Junco in cherry tree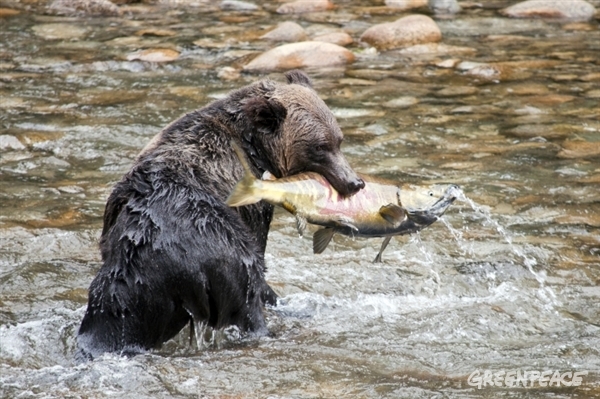 Bianca Boudre, Grizzly bear with salmon
Thank you to all participants for supporting Greenpeace.
We look forward to next year's entries and continuing important work of preserving our beautiful planet.