Exciting news! This week, Greenpeace Canada just named its new Executive Director.
Drumroll please …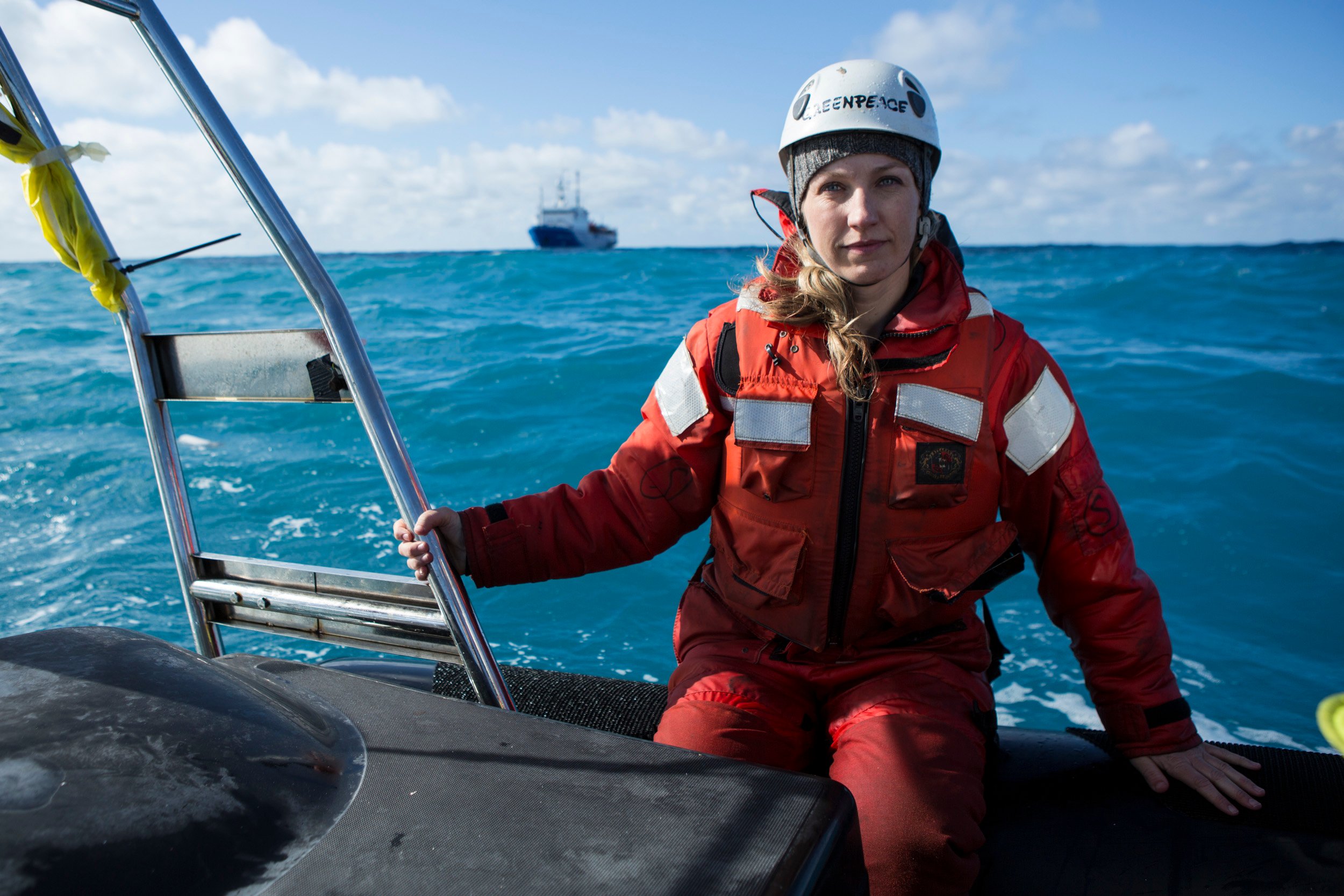 Christy Ferguson!
A quietly badass leader with courage that just won't quit, Christy has managed our Programs Department (aka the Strategy HQ for all our campaigns) for the last five years. Before that, she led the Arctic and Climate & Energy Campaigns. From leading with compassion to negotiating on the high seas, she's a force to be reckoned with.
Seriously.
While sailing aboard a Greenpeace ship in the high Arctic, she was cool under threat of fire while negotiating with Russian authorities.
She helped turn a hard-hitting campaign against multinational company, Kimberly-Clark (the makers of Kleenex tissue) into a collaboration that resulted in major wins for ancient forests.
And a year and a half ago, she tackled the biggest challenge (and adventure) of all: motherhood.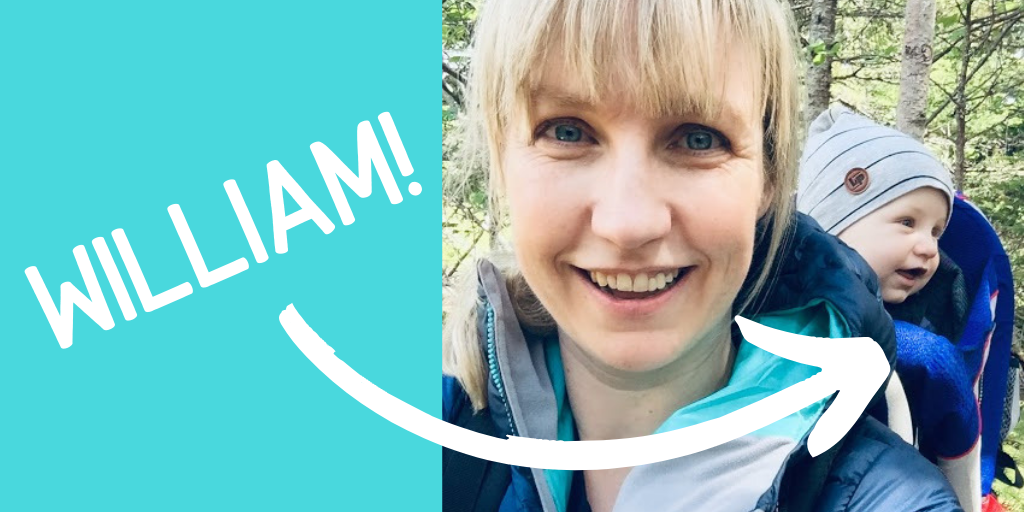 So, what's next for Greenpeace with Christy steering the ship? Read on!
Congratulations on your new role! How does it feel?
 Thanks! It feels amazing. Since returning from parental leave in December I've experienced a renewed sense of purpose and a greater sense of compassion. Before coming back I'd worried that as a single mom, a big job would be too much to handle. But my desire to protect my son and safeguard his future is so incredibly motivating. And the wave of youth action around the world is so inspiring! And this planet is so incredible! I love going to work every day and collaborating with such talented staff to try to change the world.
Everyone's got an origin story. What's yours — how did you get involved in the environmental movement?
I was active in the peace movement in the lead-up to the Iraq war, and I met some Greenpeacers that way — on the streets of Toronto, protesting an unjust war. They had great energy and great ideas. They were so creative, even in the face of the terrifying political realities we were confronting. So my first involvement with Greenpeace grew out of my belief in the "peace" part of our mission. I learned more and got involved in the "green" later. As I continued to get to know the people behind Greenpeace, I was awed by their level of strategy and ambition, and by an organization that is led by its values. It's really something special. Soon after, I took my first job as a part-time assistant on the sustainable agriculture campaign, and have been involved ever since.
You've gained a reputation for being cool under fire. One situation stands out in particular: your expedition to Russia as head of Greenpeace Canada's Arctic campaign. Can you tell us about what happened with the Russian coast guard?
In 2013, I was on the Greenpeace ship, the Arctic Sunrise North of Russia, protesting preparations for dangerous offshore drilling. As we worked to expose what was happening in these remote Arctic waters to the world, it became clear that our protests were hitting a nerve — so much so that the Russian Coast Guard threatened to fire cannons at us if we did not stop.
They approached us and demanded we leave the area. We didn't comply. We were in international waters and within our rights to be there. Plus, what oil companies were doing needed to be brought into the light of day. Out at sea, immersed in the spectacular environment we were working to protect, it felt so clear what was at stake and we were not about to back down.
Eventually, they boarded our ship — illegally, and under threat of violence. In the hours that followed, the ship's captain and I sat in the cramped office of the ship with four Russian agents talking about what would happen next. There had been no time to prepare, and we had no agreed negotiation strategy. There was no one to consult, and no opportunity for sidebars. I was terrified and exhilarated all at once. We kept our cool, and kept bringing the conversation back to our mission and our values: that we were there to protect the Arctic, that the drilling was too dangerous, that there was no way to clean up a spill. That Greenpeace is independent and non-violent and speaks with the voices of our millions of supporters around the world. As tense as it was, I was calmed by my confidence in that mission and those values and by the knowledge that I was supported by the shipmates I'd grown so close to.
Things started calmly but as time went on, the Russian agents became more and more agitated, their demands more and more heated. They were receiving orders by radio, and appeared under pressure to make us comply. Their body language changed. Eventually, they threatened cannon fire again — imminently. It was clear to us they weren't bluffing. So, we ended our protest.
Just weeks later, Russian authorities fired shots at our activists, illegally stormed the Arctic Sunrise in international waters, and imprisoned the entire crew including two Canadians in a crisis that became known as the Arctic 30.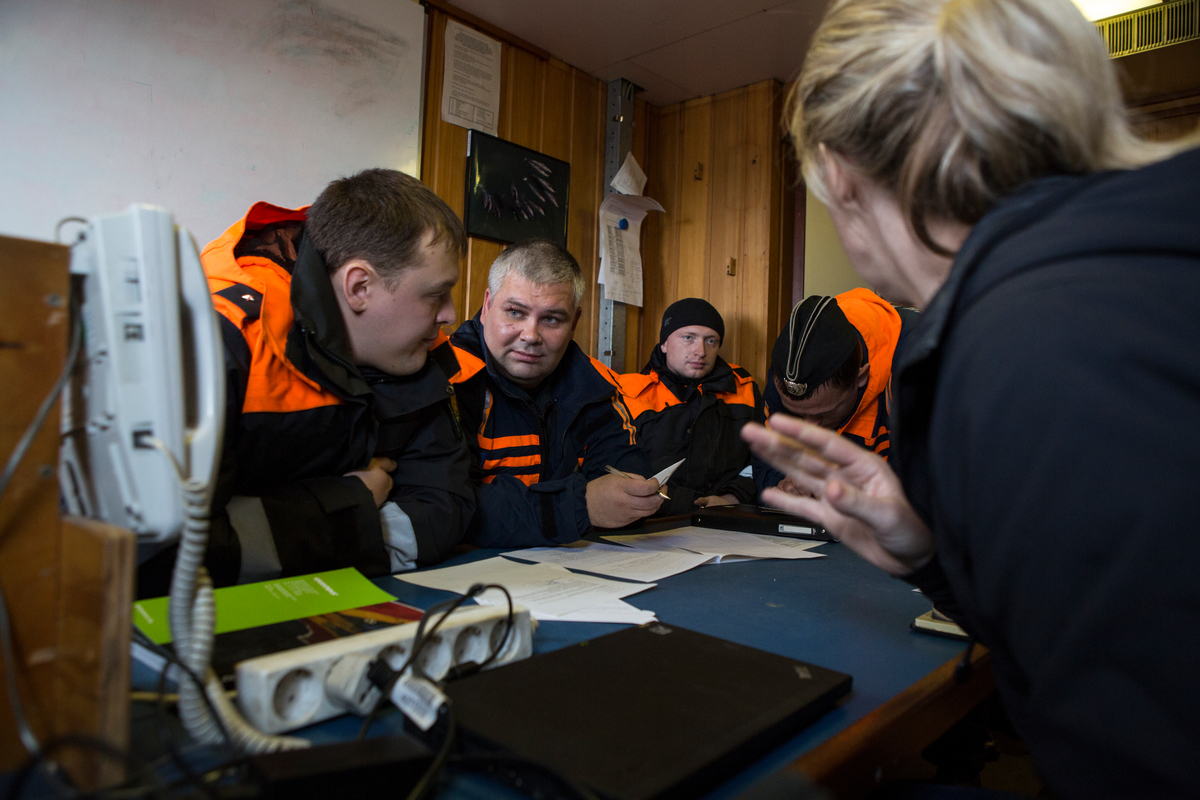 Negotiating with Russian coast guard agents while campaigning for a ban on drilling in the high Arctic.
You're a woman, a single mom, and at 42 you're young for an executive director at time when the average CEO age is 58 and women make up less than 1 in 5 of Canadian CEOs. How do you hope to help promote women's leadership and increase diversity in the environmental movement?
This is going to sound pretty corny, but one thing I've learned is that by being yourself, you allow other people to be themselves. Part of encouraging different kinds of people to take on leadership roles is showing that leadership doesn't take one form. It doesn't have one personality. It doesn't have one background or education.
I'm soft spoken and I don't love being the centre of attention. I'm more collaborative than controlling. I tell bad jokes. I love teen TV. I'm not the traditional picture of senior leadership. And that's not just my own preconceptions talking! Coming up in this movement, I was told many times (most often by men in senior roles) that I would need to become someone else to succeed: louder, more forceful, more self-important. But I didn't have it in me to change in that way. I didn't want to. And I'm glad, because with the support and mentorship of some incredible, unconventional leaders I've been able to cultivate a style of leadership that's open, empowering, and true to who I am as a person. And in the end, those qualities that some saw as liabilities turned out to be some of my greatest strengths.
In this role I want to support others to do the same, and to find their own ways of leading, too. Not by being like me, but by being themselves. This is just one of the ways in which I hope to lead Greenpeace with empathy and compassion as guiding principles.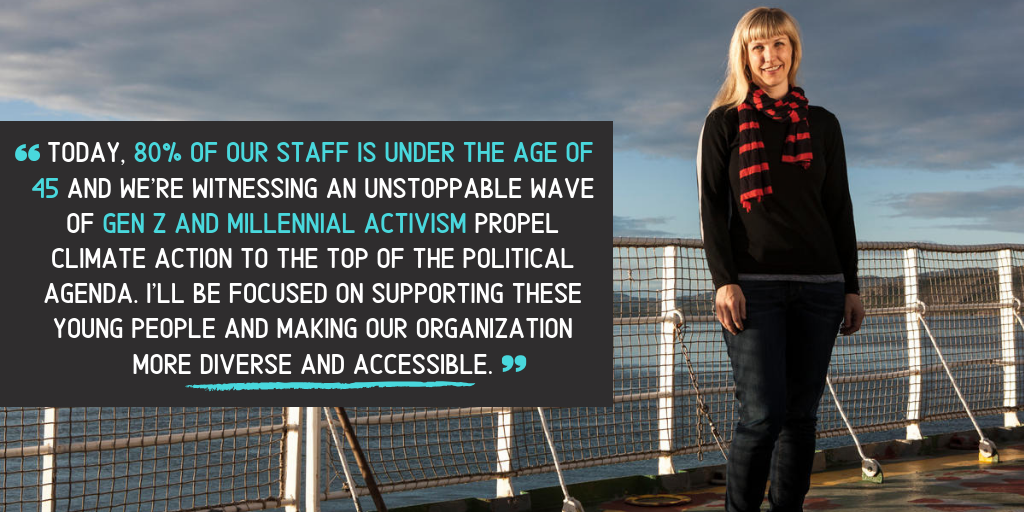 How do you hope to transform Greenpeace Canada for a new generation of climate leaders?
It's really about giving younger people space and support, letting them transform the organization. I already see this happening within Greenpeace. We have so many talented, creative young staff, supporters, and volunteers. Sometimes we need to step back from our tried and true ideas about how things ought to be done and listen to their fresh (and sometimes far out!) ideas. Because let's face it: none of us has figured out how to solve all the social and environmental crises before us. We need to stop pretending we have all the answers and try some new approaches. And a lot of the time, those new approaches are going to come from the people who have been pushed into the margins for too long.
I also think that as a movement, we need to become less judgmental. Again, none of us has all the answers. There are no perfect lives. There are no perfect politics. We need to invite everyone in and benefit from the diversity of experiences and ideas different people bring.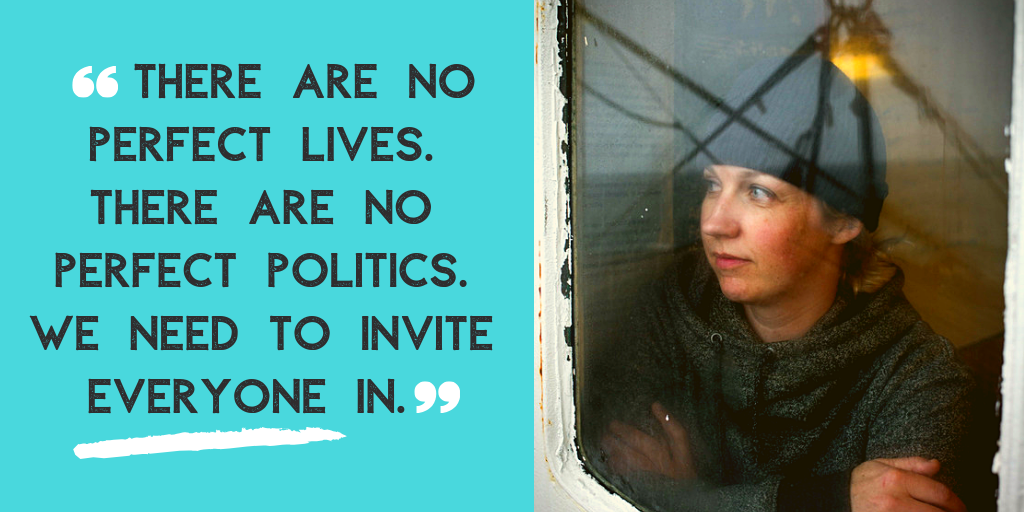 So, that's it. Negotiating with the Russian coast guard? NBD. Nap time? Nailing it. Unconventional leadership? Finding her stride. Follow along on Twitter to see what's next with this new mum and new head of everything at Greenpeace Canada