ECB coronavirus response injects €7.6 billion into fossil fuels companies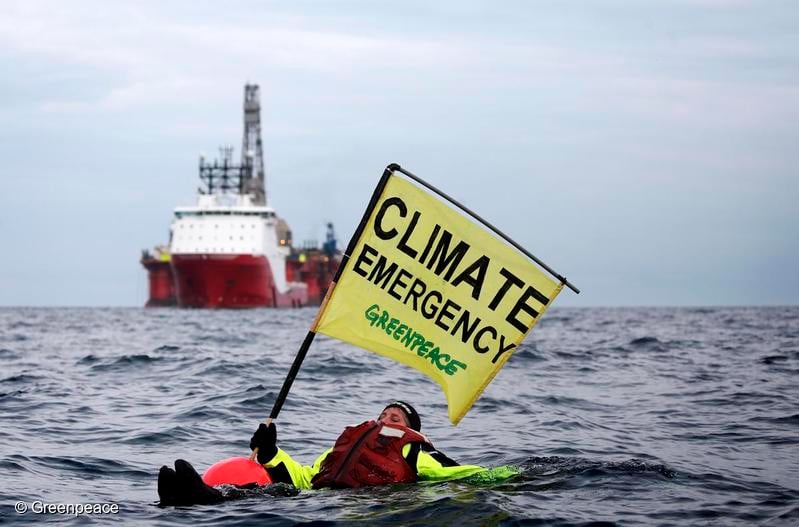 Key findings
Between mid-March and mid-May 2020, as part of its response to the coronavirus pandemic, the European Central Bank (ECB) purchased corporate bonds to the tune of almost €30 billion.
€2.4 billion went into bonds of integrated, upstream and downstream oil and gas companies. The estimated carbon footprint of bond purchases of Shell – one of the most polluting companies on earth – Total, Eni, Repsol and OMV is almost 8 million tons of CO2.
A total of €4.4 billion went to utilities, with the bond purchases of prominent polluters Engie and EON alone contributing an estimated 3.2 million tons of CO2.
A further €5.6 billion went into industries such as aerospace, automobiles, cement, and other environmentally damaging companies, such as Airbus, Daimler or Peugeot.
Read the full analysis by Greenpeace Central and Eastern Europe.