Three months ago it would have been impossible to imagine that over €4 trillion could be made available to revitalise Europe. European governments are putting €3.4 trillion on the table and the European Commission is proposing another €750 billion for the coronavirus recovery. To put this into perspective, imagine if every EU citizen woke up tomorrow with an additional €9,000 in their bank account. After over a decade of austerity, this feels too good to be true. And new analysis by Greenpeace shows that we'll have to fight hard to see real change.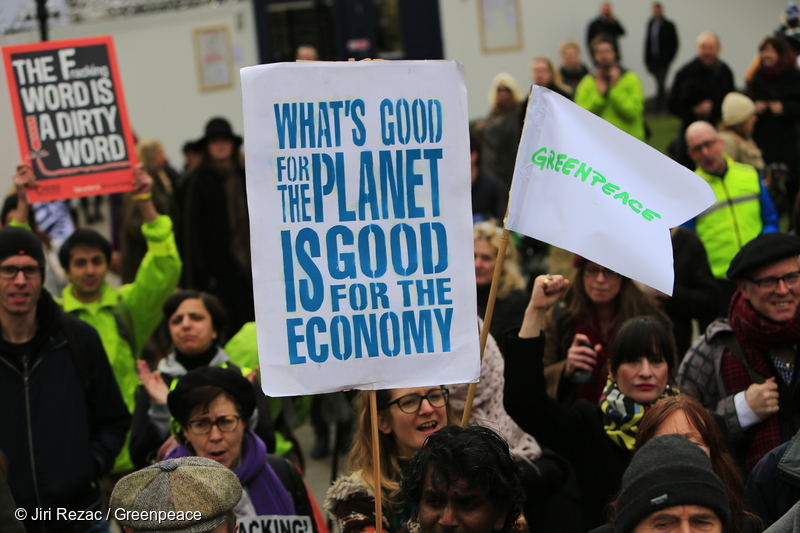 More money than we could ever imagine is right now flowing into the economy. It's important to understand where this money is going. Greenpeace has investigated the money flows from governments and the European Union since the Covid-19 crisis began. The majority of these funds will be used for state aid: corporate bailouts, loans and other direct financial support, including for polluters, with no credible green strings attached. Over €33 billion (and counting) have already gone to airlines. But what is underreported is that governments are resuscitating industries by other more hidden means. For example, cutting excise duties to make fossil fuels cheaper and more attractive, slowing down investments in green alternatives.
With this amount of money being invested, politicians need to make the right choices right now. They can't wait for the next devastating wildfire or disastrous flood to act.
At the end of the day, European governments have the power to decide where the money goes. On 19 June, government leaders will discuss the allocation of EU recovery funds to respond to the coronavirus crisis, in addition to the EU's long-term budget. Given the huge amounts of money that is up for grabs – and how likely it is that polluters will do everything they can to cash in – Greenpeace is calling for the creation of a green recovery watchdog, governed by the European Commission. This new body would ensure national and EU economic recovery packages are in line with the Paris climate agreement and other environmental commitments, and that they protect people's livelihoods and fundamental rights.
And obviously Greenpeace won't remain silent when we see money flowing into the pockets of polluters who are feeding the global climate emergency.
The coronavirus crisis has exposed how vulnerable our societies are, after years of austerity and environmental collapse. As we approach a dangerous environmental tipping point, there can be no blank cheques for climate criminals. Just think what you could do with €4 trillion – 80 times more than what was invested in renewable energy in the whole of the EU in 2019.
When the Covid-19 crisis started in March, it was immediately clear for most governments that they needed to save lives. The rolled out unprecedented measures in a matter of days. This is the kind of urgency we need in the response to climate breakdown.
European commissioner Frans Timmermans, who is responsible for the European Green Deal, has repeatedly declared that European funds must be used to build a better future. Commissioner Margrethe Vestager, who is responsible for state aid policy, has recognised the need for huge investments to make Europe climate neutral. But words are cheap and promises of a green and just recovery are incompatible with unconditional bailouts for airlines or support for gas and other fossil fuel infrastructure that will lock in pollution for decades to come. Alongside national governments, both commissioners have a major role to play to ensure funding for the recovery makes our societies more resilient and better prepared for the next crisis. It's time to build back better.
Georgia Whitaker
Climate campaigner
Greenpeace
---
For breaking news and comment on EU affairs: www.twitter.com/GreenpeaceEU
Greenpeace is an independent global campaigning organisation that acts to change attitudes and behaviour, to protect and conserve the environment and to promote peace. We do not accept donations from governments, the European Union, businesses or political parties. We have over three million supporters, and offices in more than 55 countries.
EU Transparency Register: 9832909575-41