Brussels – MEPs in the European Parliament's environment committee have voted to exclude fossil fuel investments from the €672.5 billion Recovery and Resilience Facility (RRF), the largest fund under the EU's coronavirus recovery plan. [1] 
Greenpeace EU spokesperson on the green recovery Ariadna Rodrigo said: "This is progress, but the fossil fuel industry still has a lot of allies in the EU Parliament and especially in European governments. They have no problem plugging absurd arguments about how fossil fuels like gas deserve our money to supposedly deliver a green recovery. They've been successful in obtaining funding in the past, but no parliament who's declared a climate emergency can afford to fall for these fairy tales again."
Despite the European Commission promising that the EU would accelerate towards a 'green recovery', its RRF proposal does not include solid safeguards to prevent EU money from funding activities that fuel climate and ecological breakdown. [2] The Parliament's lead committees on the RFF, for economic and budget affairs, will vote on the Commission's proposal in early November, with all MEPs expected to vote by mid-November. The Parliament will then begin talks with representatives of European governments to hammer out a final agreement on the fund.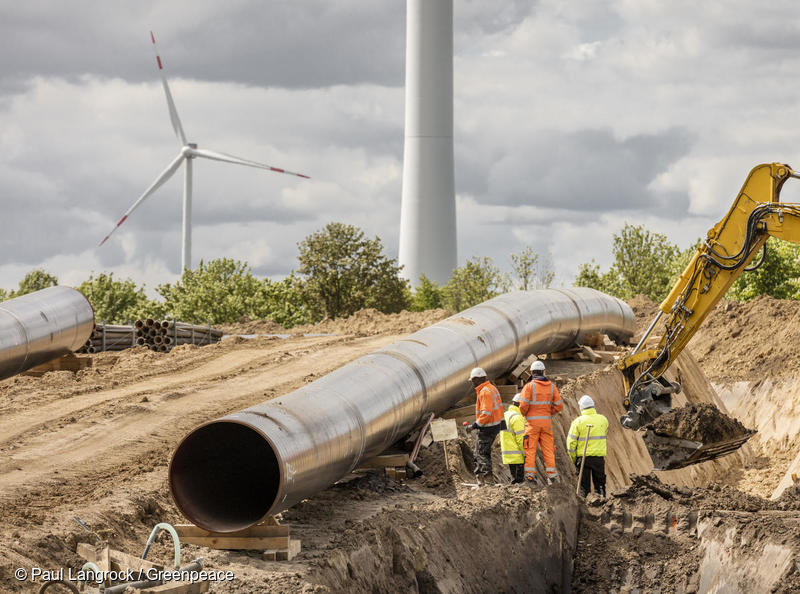 Greenpeace calls for the specific exclusion of polluting industries from the RRF to ensure EU funds, and particularly loans that will have to be paid back by today's young people, are not used to subsidise fossil fuels, polluting factory farms, and false climate solutions like nuclear energy. At least 50% of the funds should also be reserved for spending on climate, and nature conservation and restoration, said Greenpeace.
Across Europe, millions of people – particularly the young who will suffer the consequences of the climate and environmental crisis – have demanded credible climate action from governments and the EU, with over 1.3 million calling for a green recovery.
** Read our briefing about how the EU Parliament holds the key to Europe's green recovery
Notes:
[1] https://www.consilium.europa.eu/media/45109/210720-euco-final-conclusions-en.pdf
[2] https://www.greenrecovery.eu/
Contacts:
Ariadna Rodrigo – Greenpeace EU spokesperson on the green recovery: +32 (0)479 996922, [email protected]
Greenpeace EU press desk: +32 (0)2 274 1911, [email protected]
For breaking news and comment on EU affairs: www.twitter.com/GreenpeaceEU
Greenpeace is an independent global campaigning organisation that acts to change attitudes and behaviour, to protect and conserve the environment and to promote peace. Greenpeace does not accept donations from governments, the EU, businesses or political parties.
EU Transparency Register: 9832909575-41