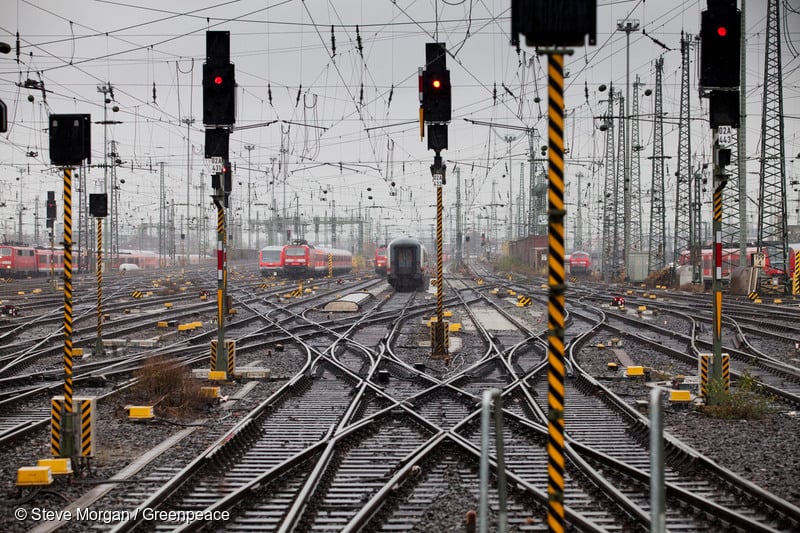 Open letter by Greenpeace, 2CELSIUS, Back on Track, the European Network to Promote Cross Border Night Trains, Germanwatch, eco union, Instytut Spraw Obywatelskich, Natuur & Milieu, and Réseau Action Climat.
To Pedro Nuno Santos, Minister for Infrastructure and Housing of Portugal, Chair of the Transport, Telecommunications and Energy Council of the European Union,
Adina Vălean, European Commissioner for Transport,
Frans Timmermans, Executive Vice-President of the European Commission for the European Green Deal.
Greenpeace is an independent global campaigning organisation that acts to change attitudes and behaviour, to protect and conserve the environment and to promote peace. Greenpeace does not accept donations from governments, the EU, businesses or political parties.