Brussels – The European Commission's "winter preparedness" proposal published today falls short of delivering a fair energy demand reduction strategy, supporting people's long-term clean energy needs, says Greenpeace. The plan focuses excessively on facilitating the switch to dirty fuel sources like oil and coal, as well as securing cash for the industry, overlooking the detrimental impacts of unsustainable energy sources on the climate. The Commission is trying to have this proposal approved using Article 122, a legal provision that allows it to bypass the European Parliament and therefore EU citizens.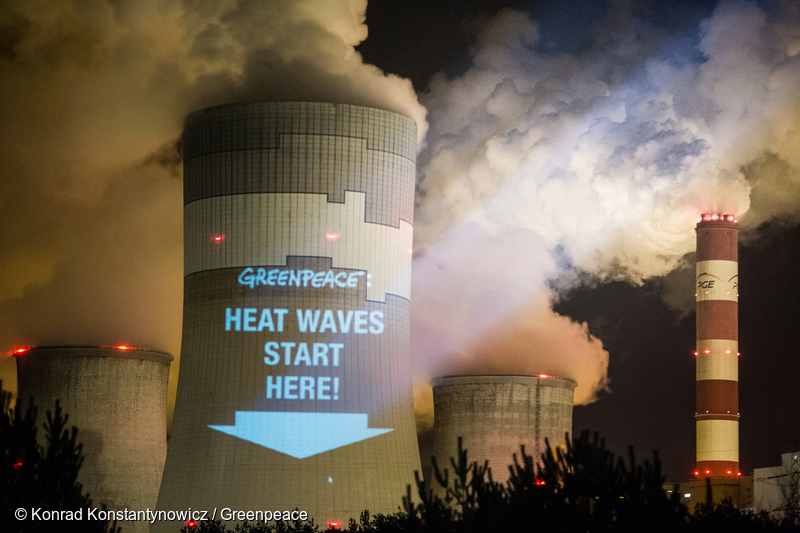 The proposal is supposed to prepare European countries facing the cut off from Russian fossil gas supplies ahead of next winter, when private and corporate energy users might be forced to reduce fossil gas consumption. In order to enable such 'fuel switches', the European Commission allows countries to lose sight of the climate emergency and increase emissions.
Greenpeace EU campaigner Thomas Gelin said: "We expected the European Commission to table a fair energy reduction plan for all. What we got is a green light for industries to switch back to unsustainable energy sources like oil and coal, while households, whose energy needs for heating increase during the winter season in Europe, are left with no real support and no concrete alternatives. Rather than switching to dirty fuels from new suppliers, Europe should prioritise reducing energy waste, and not yet again delay action on climate change for the benefit of dirty industries."
When putting together the winter plan, the Commission overlooked the climate impacts of some of its recommendations, like "no-strings-attached" taxpayers' support for energy intensive industries such as steel, cement or chemistry to make up for their losses, or subsidising decarbonisation measures, which industries were supposed to roll out a long time ago, benefiting from free allowances under the EU emission trading system.
European energy ministers are expected to discuss this Commission proposal during an extraordinary meeting of the Energy Council on 26 July.
Contacts:
Thomas Gelin, Greenpeace EU campaigner, + 32 (0)473 570446 [email protected]
Greenpeace EU press desk: +32 (0)2 274 1911, [email protected]
For breaking news and comment on EU affairs: www.twitter.com/GreenpeaceEU
Greenpeace is an independent global campaigning network that acts to change attitudes and behaviour, to protect and conserve the environment and to promote peace. We do not accept donations from governments, the EU, businesses or political parties. Greenpeace has over three million supporters, and 26 independent national and regional organisations with offices in more than 55 countries.
EU Transparency Register: 9832909575-41