Brussels – European agriculture ministers made no reference to meat and dairy production's contribution to climate change, as they set out their national positions on the EU's ongoing reform of the common agricultural policy.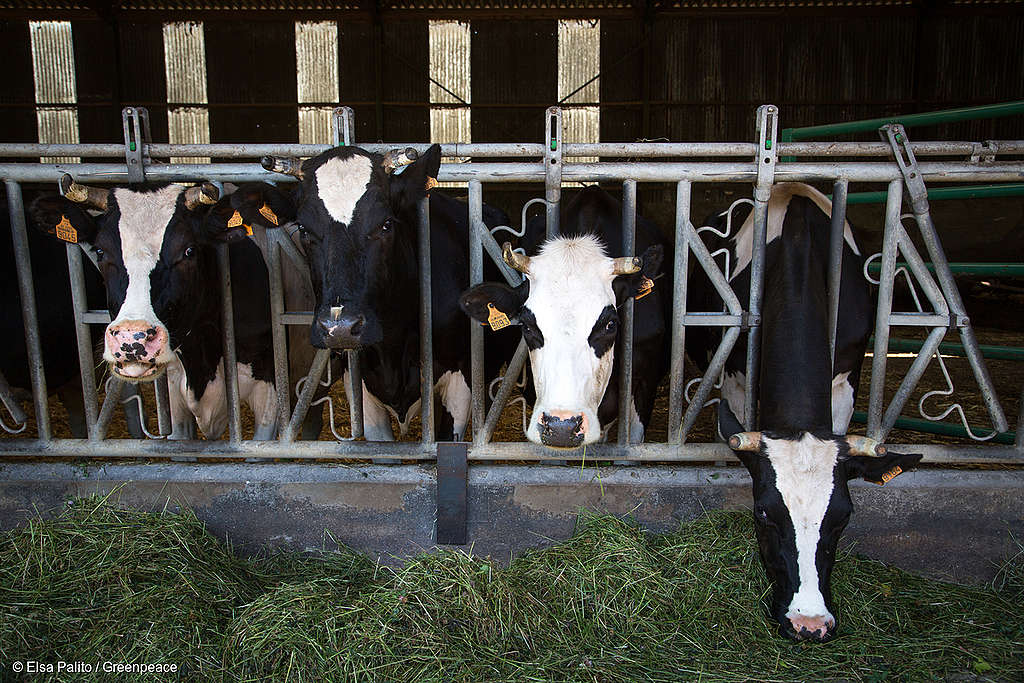 A recent Greenpeace report, backed up by a report from the RISE Foundation, found that meat and dairy consumption must be halved by 2050 in order to make farming sustainable and fulfil the EU's pledges on climate change. Animal farming is responsible for between 12 and 17% of the European Union's greenhouse gas emissions.
Greenpeace EU agriculture policy director Marco Contiero said: "As EU agriculture ministers pay lip-service to climate action, intensive meat and dairy production is the elephant in the room. A week after a landmark report by climate scientists, and after a summer of droughts and fires in Europe, it's clear that our farming system has to change. It would be madness to double down on the meat and dairy farming that both drives climate change and is particularly vulnerable to its impacts."
Contacts:
Marco Contiero, Greenpeace EU agriculture policy director: +32 477 777034, marco.contiero@greenpeace.org
Greenpeace EU press desk: +32 2 274 1911, pressdesk.eu@greenpeace.org
For breaking news and comment on EU affairs: www.twitter.com/GreenpeaceEU
Greenpeace is an independent global campaigning organisation that acts to change attitudes and behaviour, to protect and conserve the environment and to promote peace. Greenpeace does not accept donations from governments, the EU, businesses or political parties.