Brussels – Companies profiting from the sale of products linked to forest destruction, and their lobby groups, are trying to undermine a draft EU law to limit the impact of Europe's consumption on the world's ecosystems, according to new research by Greenpeace European Unit. 
The research analysed industry submissions to the European Commission's public consultations, as well as their public statements and lobbying materials. It found that companies and associations in sectors from meat to palm oil to paper are pushing the EU for weak regulations, or loopholes for their products, even if at the same time saying they are committed to fighting deforestation.
Greenpeace EU agriculture and forest campaigner Sini Eräjää said: "Protecting the world's forests and other ecosystems is essential in the fight against climate breakdown, to shield us from new diseases, and to support the lives and livelihoods of millions of people. A new EU law is desperately needed to stop Europe's consumption driving deforestation, but the companies profiting from this destruction act like bold school children – pointing fingers at others, insisting that they've already done the work, or complaining that they're treated unfairly."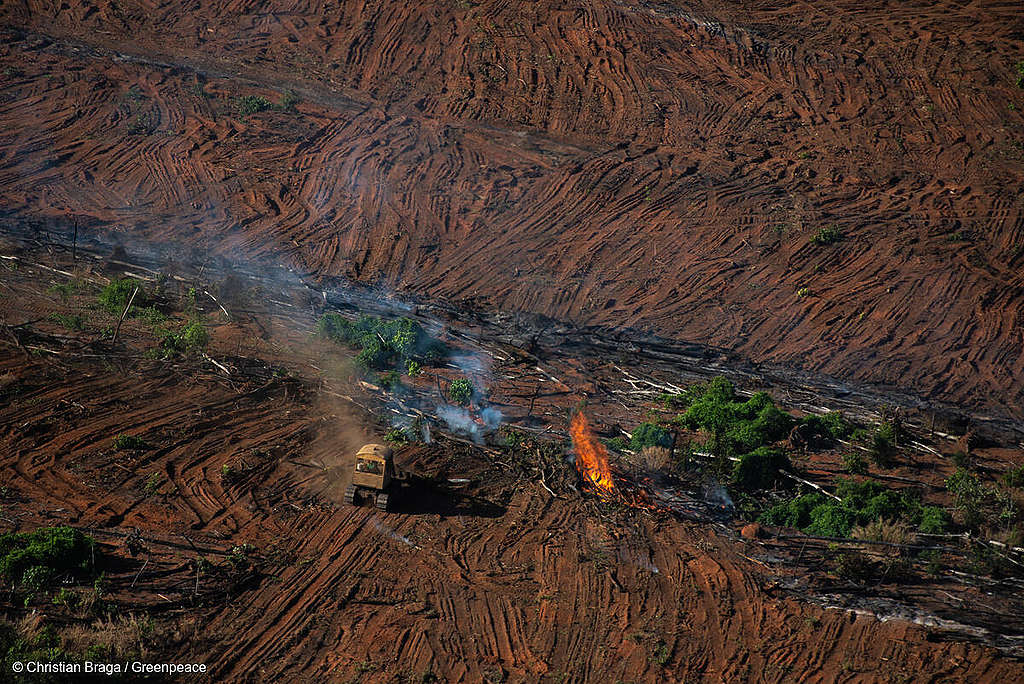 In October 2020, the European Parliament called on the European Commission to draft a law that would require companies placing products on the EU market to show that their supply chains are free from the destruction of forests or other ecosystems – like savannas, grasslands, peatlands – or human rights abuse. The Parliament also asked the Commission to require financial institutions operating in Europe to show that their investments are not linked to forest and ecosystem destruction or human rights abuses.
Over one million people responded to the European Commission's public consultation, demanding a strong, new EU law to keep products linked to deforestation, forest degradation, nature destruction and human rights abuse off the European market.
Greenpeace's research found that companies currently selling products that are known to have a high risk of links to deforestation, forest degradation, ecosystem destruction and human rights abuse have been lobbying, either directly or through industry associations, to limit the impact of any new EU law on their business models. The Greenpeace report shows that many companies argue that others elsewhere are to blame, or that they already have voluntary policies and certification schemes, or that someone else should move first, their product or sector should benefit from special exemptions, among other excuses for inaction.
The European Commission had said the proposal to address the EU's forest footprint would be published in the first half of 2021, but the publication has now been delayed until after the summer break. Once the European Commission publishes the proposal, the European Parliament and national governments will begin to form their positions and propose amendments.
Contacts:
Sini Eräjää, Greenpeace EU agriculture and forest campaigner: +32 476 975 960, [email protected]
Greenpeace EU press desk: +32 (0)2 274 1911, [email protected]
For breaking news and comment on EU affairs: www.twitter.com/GreenpeaceEU
Greenpeace is an independent global campaigning network that acts to change attitudes and behaviour, to protect and conserve the environment and to promote peace. We do not accept donations from governments, the EU, businesses or political parties. Greenpeace has over three million supporters, and 26 independent national and regional organisations with offices in more than 55 countries.
EU Transparency Register: 9832909575-41