Greenpeace and over 140 other environmental, social justice, Indigenous rights and human rights organisations have written to the European Commission, European environment and agriculture ministers and Members of the European Parliament involved in negotiations on a new EU law to protect forests.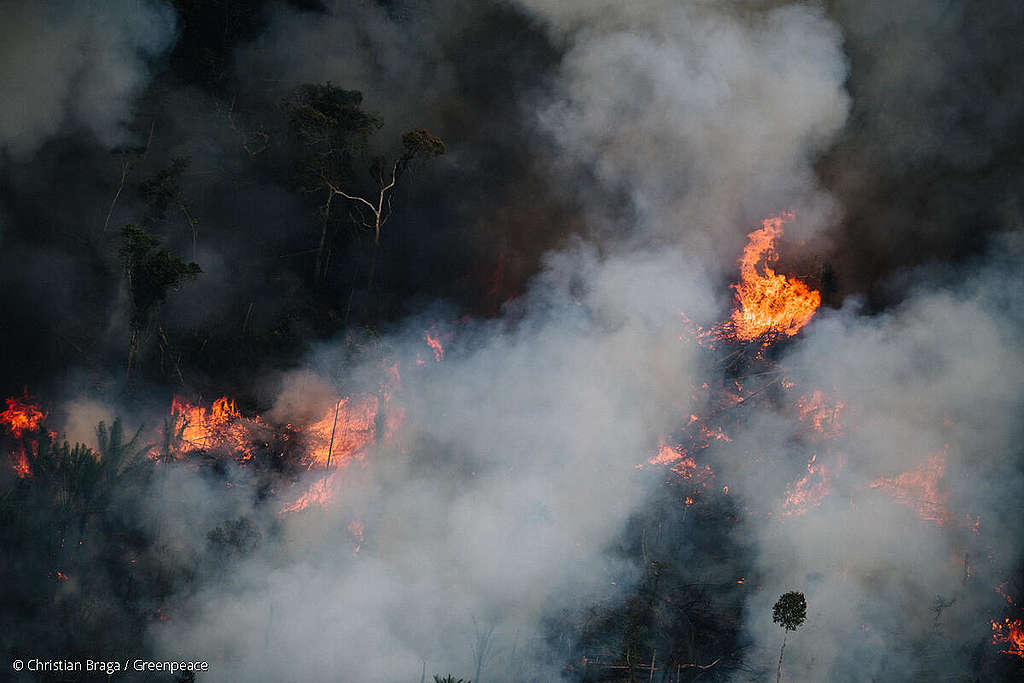 The letter calls on the decision-makers negotiating the new EU law to ensure that the law includes:
A comprehensive list of commodities including, cattle, cocoa, coffee, soy, oil palm and
wood, rubber, maize, sheep, goat and pig meat, poultry and the most derived products
possible.
Clear, robust and credible definitions set at EU level, including for "deforestation" and "forest
degradation", that effectively protect forests in and outside the EU.
Immediate protection of "other wooded land" and a time-bound commitment to extend
protection to other natural ecosystems (like savannahs, peatlands, wetlands) within one year.
Protections for internationally-recognised human rights, particularly the rights of Indigenous
Peoples, local communities, and environmental and human rights defenders, and the right to
Free, Prior and Informed Consent (FPIC).
Robust due diligence obligations for operators and large traders that require full traceability,
based on geolocation, to all plots of land for all products without exceptions. Compliance
should be confirmed in due diligence statements and the actions taken to comply should be
detailed in periodic public reports.
A limited role for third-party certification as "complementary information" that does
not absolve operators or traders of their due diligence obligations, as proposed by the
Commission.
Equivalent due diligence obligations for EU-based financial institutions.
A strong and comprehensive enforcement framework that includes mandatory minimum
compliance checks as proposed by the Parliament, dissuasive and uniform penalties, and
strong substantiated concern and access to justice mechanisms.
A cut off date no later than 31 December 2019 as proposed by the Parliament.
Measures to support vulnerable stakeholders in producing countries, in particular to
empower Indigenous Peoples, local communities, women, smallholders and civil society.