De grote techbedrijven Samsung, Huawei en Amazon doen bar weinig om hun milieu-impact te verkleinen. Dat blijkt uit de nieuwste editie van Greenpeace's Groene Elektronicagids. Fairphone en Apple doen het stukken beter.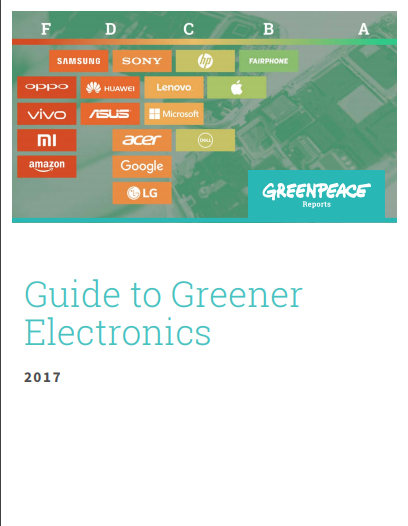 We beoordeelde de techbedrijven op basis van drie criteria:
Energie. Gebruikt het bedrijf schone energie, of stoot het veel broeikasgassen uit?
Grondstofgebruik. Worden gerecyclede materialen gebruikt? Is het ontwerp duurzaam?
Chemicaliën. Gebruikt het bedrijf schadelijke chemische stoffen in het product of tijdens het maken ervan?