Today Greenpeace Celebrates its 45th anniversary. 45 years ago a group of men and women found in them the courage to establish what has now become an internationally renowned environmental organisation "There's a joke that says, in any bar in Vancouver, Canada, you can sit down next to someone who claims to have founded Greenpeace. In fact, there was no single founder: name, idea, spirit and tactics can all be said to have separate lineages".
Yet, some people clearly stand out. Here are
four of them
: Bob Hunter was a relentless visionary and a mystic storyteller; David McTaggart, was pragmatic, driven and famously ruthless; Dorothy Stowe and Irving Stowe werecommitted pacifists and life-long activists, they didn't think twice when the idea came up to sail a boat into a nuclear test zoneandmark whatwouldbe the beginning of anentire life-time of dedication toenvironmental issues.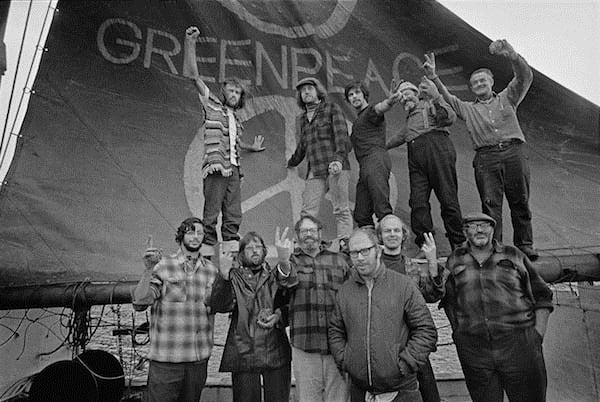 For 45 years, Greenpeace vision and values have remained the same. The belief in non-violent direct action and the use of "mindbombs" to raise awareness, the financial independence, the certainty every individual can change the world, if we are acting together – these are still at the heart of Greenpeace today.
Today, Greenpeace has over 40 offices in over 55 countries, all mapped out across the planet, supported by over 35,000 volunteers, all which have inherited a great deal and hold the colours of Greenpeace in their hearts.
Africa, home to a population of over 1.113billion beautiful people, has been a part of the Greenpeace family since 2008. At Greenpeace Africa, we have our own many great victories and successes that we too are proud off.
Over the years the Climate and energy team has worked on creating a shift and awareness for South Africa to say "No to Nuclear",  and stop all Nuclear energy deals. The delivery of a massive Trojan horse to the Department of Energy headquarters, and then later they delivered a 3 meter high "solar ring"  asking Pick n Pay to say yes to renewable energy and commit to lobby government for a sustainable future have been the major highlights of the campaign in the past year.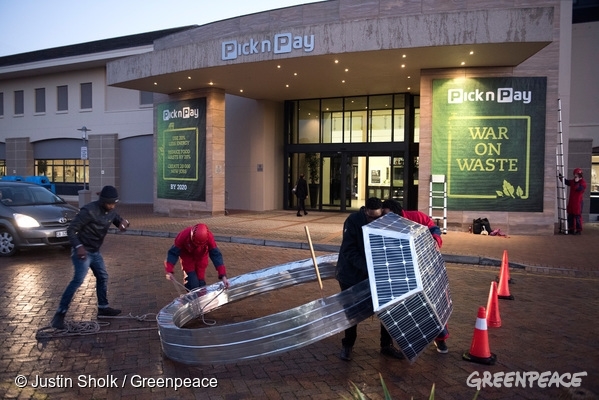 The forest team has become well known for its incredible work, and its mission to protect the Rainforest deep in the Congo Basin, "save the lungs of Africa". We want to protect not just the beauty of what's left of this preserved land, but the people and animals that depend on it. They are under much threat as the unquenchable global thirst for natural resources, crops and foodstuffs means that African lands are, more than ever, a target for investors. The team is soon going to hit the waves again in Cameroon to stop Cameroonian governm
ent from granting another land lease of customary land to an organisation that want to open an Oil Palm Operation for the next 99 years. We know that, with your support, the team will do well.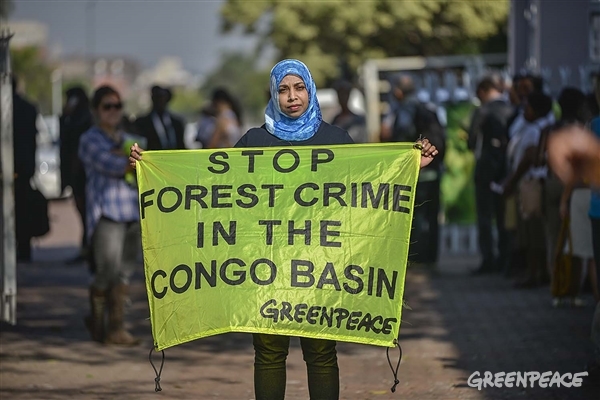 In West Africa, the Oceans team campaign tirelessly  to stop overfishing and clean up the seas by recruiting more and more volunteers, and getting different institutions involved. The race is on to heed the call of the entire marine ecosystem which is at stake because of destructive fishing practices, climate change and pollution.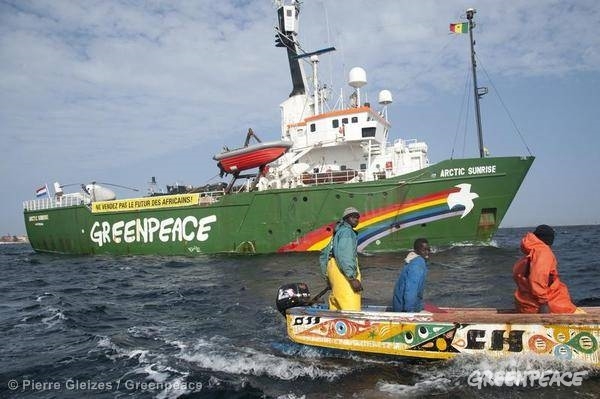 We will relaunch our ecological agriculture campaign, Food for life, in the coming months. Stay tuned for news coming from East Africa, and what for sure will be a lot of excitement, and we hope as well an increased awareness about the damages of industrial agriculture.
We hope to celebrate our 10 years in 2018 with flying colors and much more successes. In the meantime, let us remember our 5th anniversary with this tribute saying a big thank you to all who have made our journey a big and memorable one:

Congratulations to everyone old and new. Staff, supporters, volunteers and mostly congratulations and thank YOU. Your courage, your passion, your tenacity have made it all happen, because it is true that I am, we all are, founders of our Greenpeace Africa.