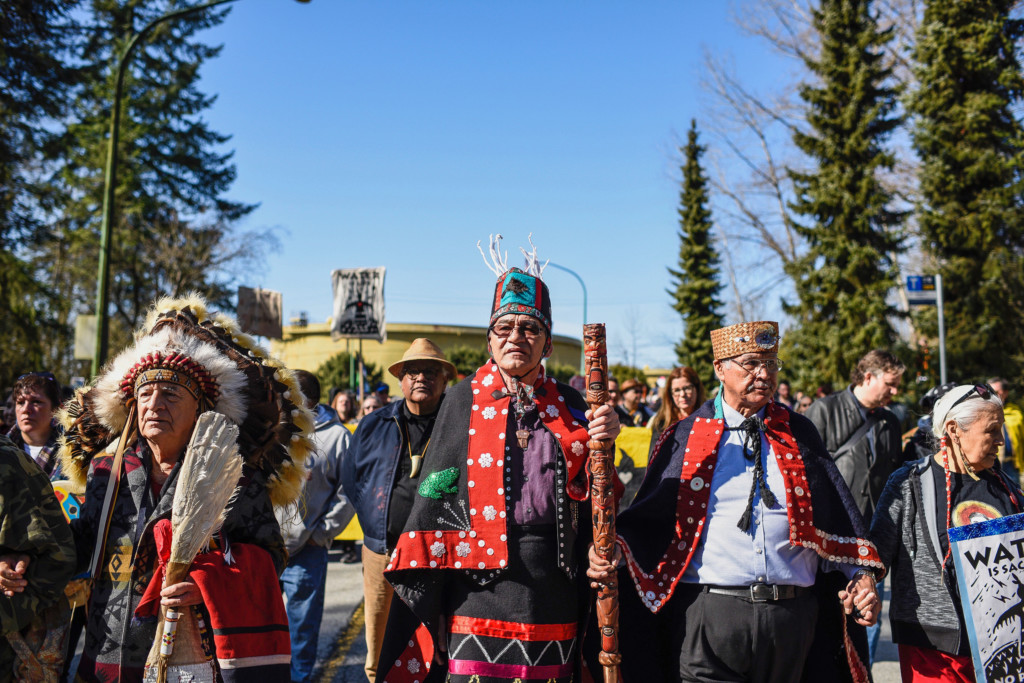 FOR IMMEDIATE RELEASE
15 January 2020
Federal and provincial support for the Coastal Gaslink Pipeline violates Indigenous rights and fuels the climate emergency by pouring more gas on a burning planet
Vancouver – Greenpeace Canada stands in solidarity with the Wet'suwet'en people, Unist'ot'en Camp and Gitdumt'en Checkpoint defending their lands and waters against the Coastal Gaslink Pipeline and other unwanted and dangerous pipeline projects.
The Coastal Gaslink Pipeline project is an unwelcome encroachment on Wet'suwet'en lands and lacks the consent of Wet'suwet'en hereditary chiefs, putting it in violation of the U.N. Declaration on the Rights of Indigenous Peoples (UNDRIP).
The Trudeau and Horgan governments have endorsed UNDRIP and committed to Indigenous reconciliation and climate action. Pushing this pipeline through Wet'suwet'en territory without consent is a clear violation of international human rights law. The U.N. and B.C.'s independent Human Rights Commissioner have voiced their alarm at this violation and the escalating threat of violence against Indigenous Peoples.  Approving this new fossil fuel megaproject will also jeopardize provincial and federal climate plans by generating massive amounts of carbon pollution at a time when Canada is already failing to meet its emissions-reduction targets.
We call on the B.C. and federal governments to withdraw their police forces immediately, respect the recent recommendations of the U.N. Committee on the Elimination of Racial Discrimination, uphold their own UNDRIP and climate obligations and return to peaceful negotiations with Wet'suwet'en hereditary leadership.
For more information, please contact:
Loujain Kurdi, Communications Officer, Greenpeace Canada
[email protected]; +1 514-577-6657