All the headlines screaming about the record drop in oil prices and the decline in demand for fossil fuels due to lockdown measures mask the fact that oil's sister sector – petrochemicals – is booming.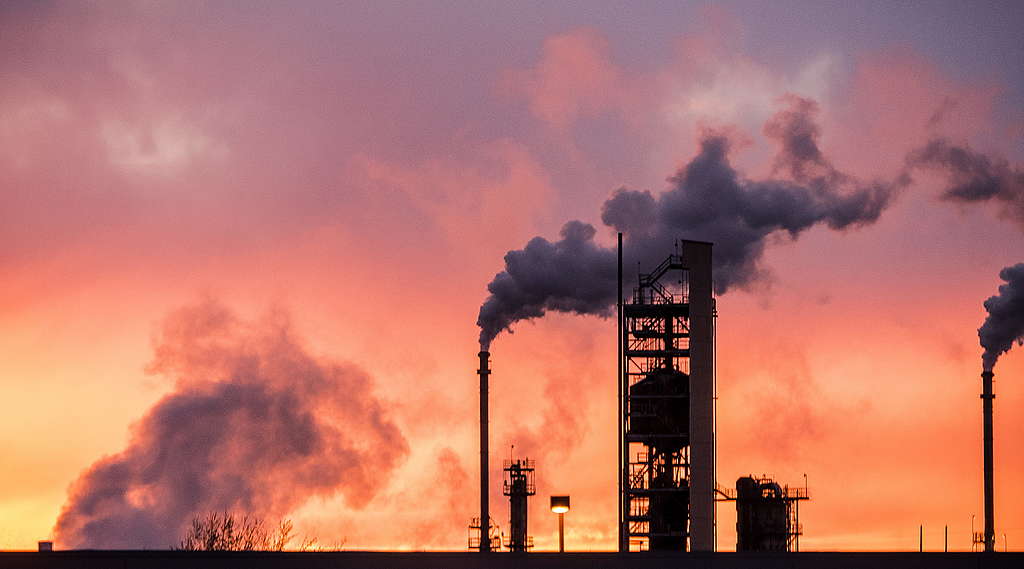 According to the CEO of the Chemical Industry Association of Canada (CIAC) – which lobbies governments on behalf of petrochemical and plastics companies – "the demand for plastic packaging has never been stronger". This is especially true in many supermarkets "where plastic is being wrapped around items that had previously never been packaged".
Yes, right now single-use plastic and overpackaging are on the rise. But is this a sign of a return to favor for plastic? I wouldn't be so sure.
For many consumers, plastic is still invariably associated with a serious global pollution crisis. And as the first signs of worsening plastic pollution begin to appear in the media, it is important to raise the fact that plastic production is also fueling another threatening crisis: climate change.
Almost all plastic started as fossil fuels
Plastics are derived from oil and natural gas. With the increase in shale gas development across North America via fracking, petrochemical producers are reaping the benefits of the growth in natural gas liquids production. This branch of the oil and gas sector has been flying under the radar as a key driver of both the climate and plastic pollution crises, but it's exactly where oil and plastic supply intersects.
In Canada, the petrochemical industry mainly converts ethane into ethylene, which then eventually becomes consumer and industrial products.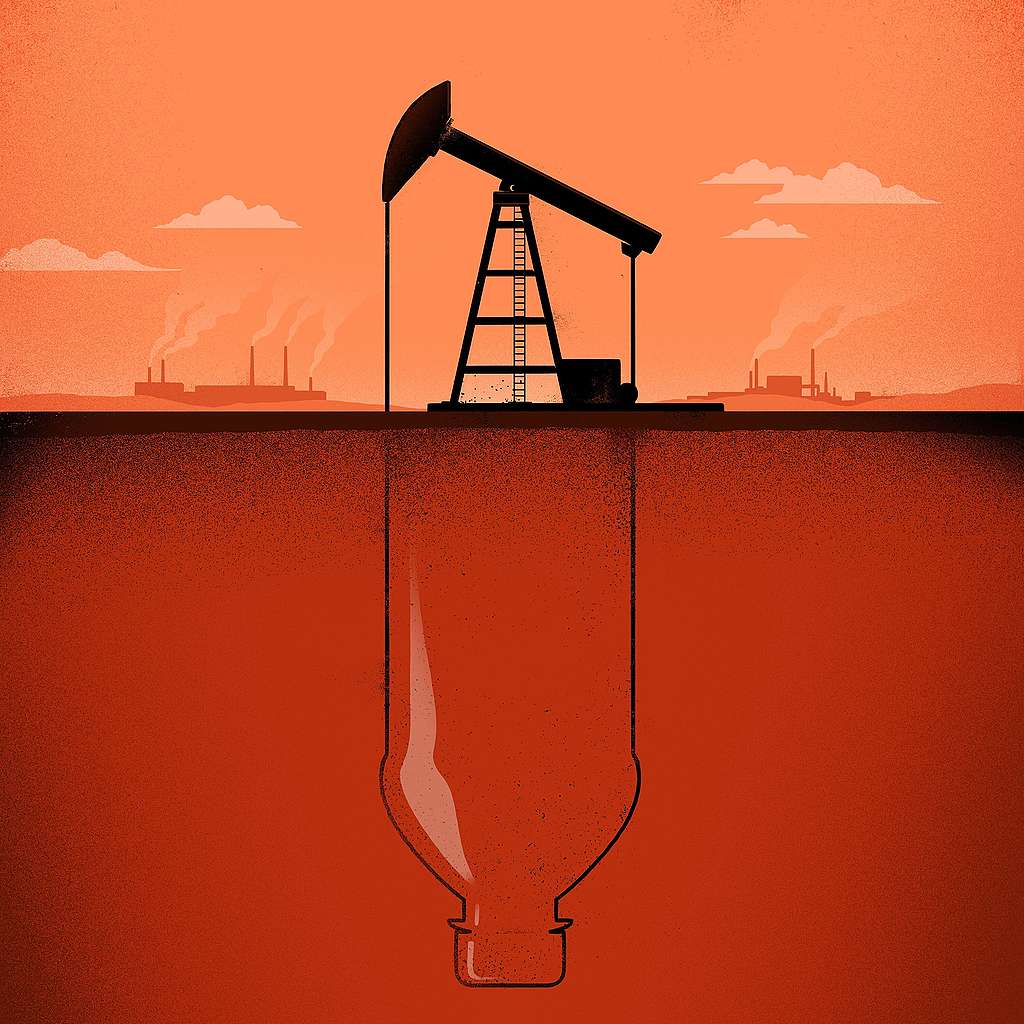 The province of Alberta is home to two of the world's largest ethylene producing plants, owned by chemical-plastics giants Dow Chemical and Nova Chemicals. Every day the plants produce millions of small polyethylene pellets – the building blocks of the most in-demand plastic in the world. The pellets are used in the manufacture of a wide range of disposable items, from plastic bags, food packaging and film, to drain pipes.
Subsidies are pouring down on petrochems
Of course, Big oil and Big Plastic are not going to stop there. With the help of provincial and federal subsidies, the oil and gas industries intend to diversify as much as possible in order to continue to secure their profits and find new markets for a production they are struggling to export.
The first phase of the "Petrochemical Diversification Program", introduced by the previous Alberta government, provided two companies (Pembina Pipeline Corp. and Inter Pipeline) with a total of $500 million in grants and petroleum royalty credits – normally paid to the government – to help them build polypropylene plants. Polypropylene is a propane derivative that also comes from natural gas liquids and it is used in applications such as food packaging and straws.
But Canada's petrochemical production isn't limited to Alberta. In 2018, Nova Chemicals also benefited from a $35 million federal grant to expand its polyethylene plant in Sarnia, Ontario, just on the eve of the Trudeau government's announcement of a new G7 alliance to reduce or eliminate the use of single-use plastic. Yep!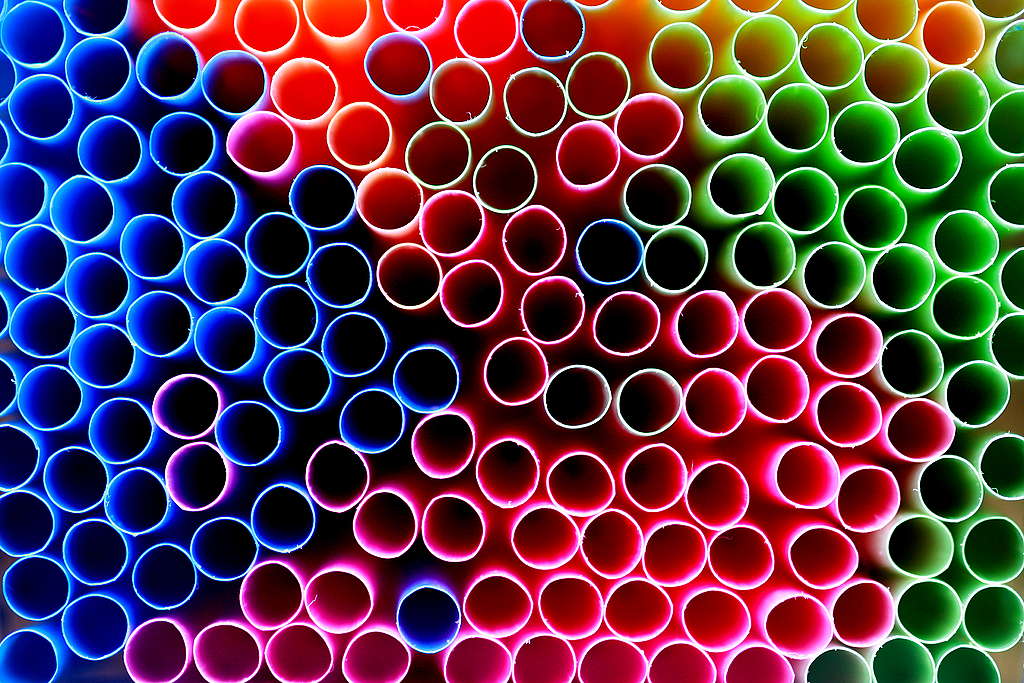 Stopping pipelines or ditching single-use plastics: Why not both?
Back in 2019, the Trudeau government was re-elected on promises, including one to tackle plastic pollution through a single-use plastics ban. Yet, it appears that this government is trying to play both sides of the fence.
It claims that spending $12 billion to build the TransMountain pipeline will somehow help fight climate change. That subsidies to the production of single-use plastics are somehow consistent with a ban on those same products.
One thing is certain: Canadians must remain vigilant about the federal government's intentions. Together, we've made great progress to turn the tide on single-use plastics from pushing for bans at all levels of government to pressuring plastic polluters to join the Reuse Revolution. The movement is growing every day, here and around the world.
Now, the federal government has said it will delay action on plastics. If Justin Trudeau's team intent is to provide Canada with a meaningful national zero plastic waste strategy, what it must do is as clear as a reusable glass jar: stop subsidizing the petrochemical giants and feeding the plastic monster, while creating a comprehensive ban list of single-use plastic products and packaging that are trashing and polluting our lives. And there couldn't be a better moment to encourage the government to be ambitious.
Since the beginning of the Covid-19 crisis, the plastic lobby has been on the offensive, exploiting the health crisis to push its pro-pollution agenda. Yet, we know that we need to break free from climate-changing fossil fuels and from polluting plastics.

We're in a transformational moment. We can and must use it to embrace a truly circular low-carbon economy, one where reuse and refill systems, alongside zero-waste innovations, are made available for all.
Tell the federal government the kind of future you want.