There was some great news out of France this week, as BNP Paribas, the largest bank in France and 8th largest in the world, publicly stated that it will cut ties with tar sands pipelines and the companies behind them.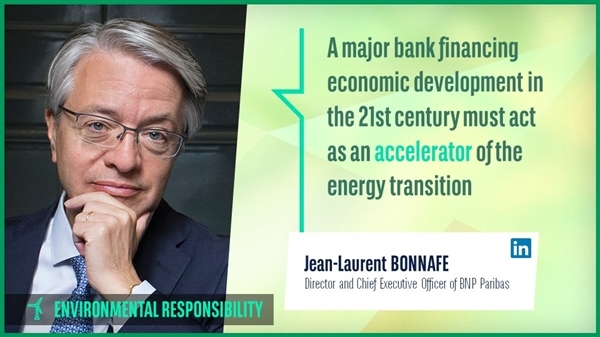 Infographic prepared by BNP Paribas
BNP Paribas will no longer finance "pipelines that primarily carry oil and gas from shale and/or oil from tar sands," and will sever "business relations with companies that derive the majority of their revenue from these activities." This new policy prevents BNP Paribas from providing project financing for the Kinder Morgan Trans Mountain Expansion, TransCanada's Keystone XL, and Enbridge's Line 3 Expansion pipelines.
The announcement also states the bank "will no longer do business with companies focused on oil and gas from shale and oil from tar sands operations" and "will not finance any oil or gas exploration or production projects in the Arctic region."
While we're still trying to nail down the details of BNP Paribas' policy and confirm that it includes no loopholes, it appears to be one of the strongest moves yet by a major bank to move their money away from extreme fossil fuels projects that are incompatible with the goals of the Paris Agreement.
This move is a testament to the tireless work of Indigenous activists, environmental groups, concerned citizens and everyone advocating for reforms to the financial sector. The BNP Paribas announcement follows Dutch bank ING's confirmation that its oil sands policy excludes financing tar sands pipelines and Sweden's largest pension fund, AP7, announcing that it will divest from TransCanada on the grounds that its proposed pipelines in Canada and the US were incompatible with the Paris Agreement.
More and more banks and investment funds are recognizing that in order to preserve their reputations and long-term financial performance, they need to get out of extreme fossil fuels like tar sands, shale oil and gas, or Arctic oil, and invest in a renewable energy future.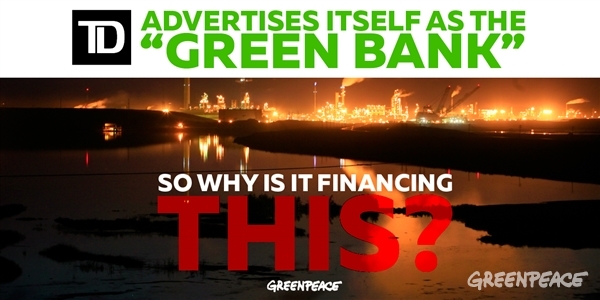 You can help keep the momentum growing by:
Joining the Mazaska Talks 'Divest the Globe' days of action October 23-25 and take action online or at a TD bank branch near you.
Download and use a helpful organizing toolkit we've prepared to help you take action.