In a few days, we'll know the fate of the global oceans.
On Aug 26th, we will find out if global governments have decided to agree a blueprint to protect life on half of our blue planet. Over 100,000 people in Canada and over 5 million around the world have called for global governments to protect 30% of the global oceans by 2030 by securing a strong Global Ocean Treaty. Will they hear our call?
Governments have convened at the UN in NYC to see if they can wrap up a two-decade conversation about how to better govern and protect the high seas — areas of the ocean beyond the national jurisdiction of any country. Often referred to as the global commons, there is nothing communal about the way in which the high seas have been, or not been, managed. Destruction has run rampant, out of sight, contributing to the decline of marine biodiversity and threatening unique habitats and countless species. With mounting stressors from plastic pollution, ship traffic, climate change, and deep sea mining, ocean life has almost nowhere to hide, with less than 1% of the high seas having high or full protection.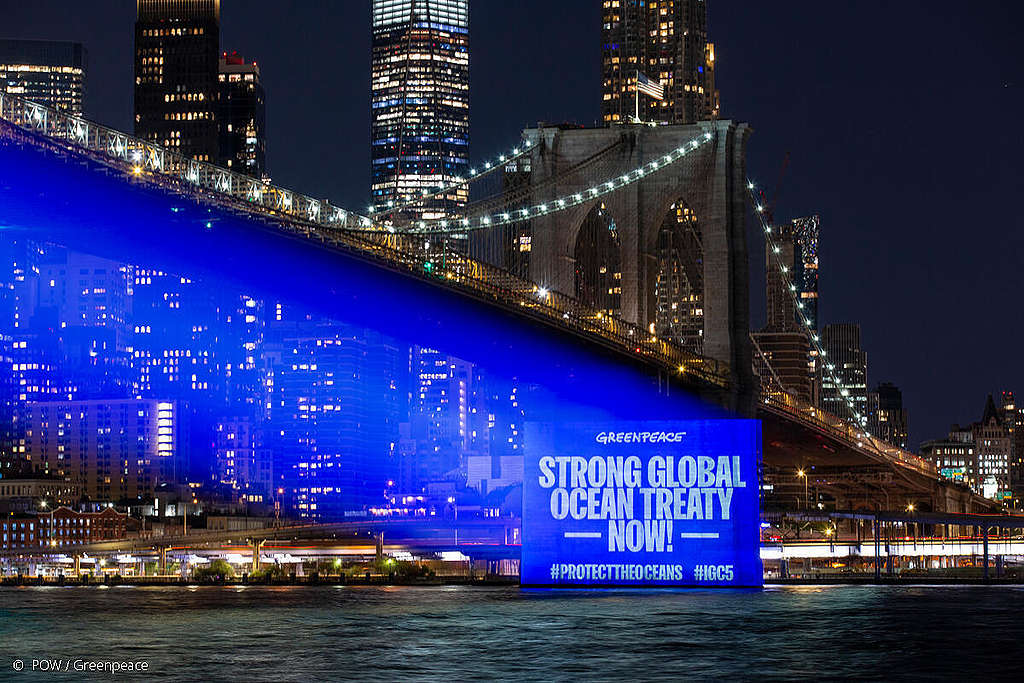 We kicked off the meeting with a strong message to delegates, projected onto the Brooklyn Bridge, and upped the ante with another projection on the Empire State Building. And that won't be the last they hear from us. Greenpeace has a delegation in attendance and will be working day and night to do what we can to make this happen.
Negotiations since the end of the first week are stalling and we're not seeing the political engagement needed to get where we need to be. We urgently need political leadership.
Canada has committed to negotiate from a place of high ambition, but we need more than a vague commitment in this final hour. We need clarity that federal leaders get what's at stake, won't waste this opportunity, and are prepared to go beyond the status quo to ensure bold steps are taken in the meeting room at the UN that translate into a game-changing recovery plan in the water. The federal Fisheries and Oceans Minister, Joyce Murray, has an opportunity to work with the Canadian delegation and her colleagues to be remembered for helping to create one of the biggest conservation efforts in history.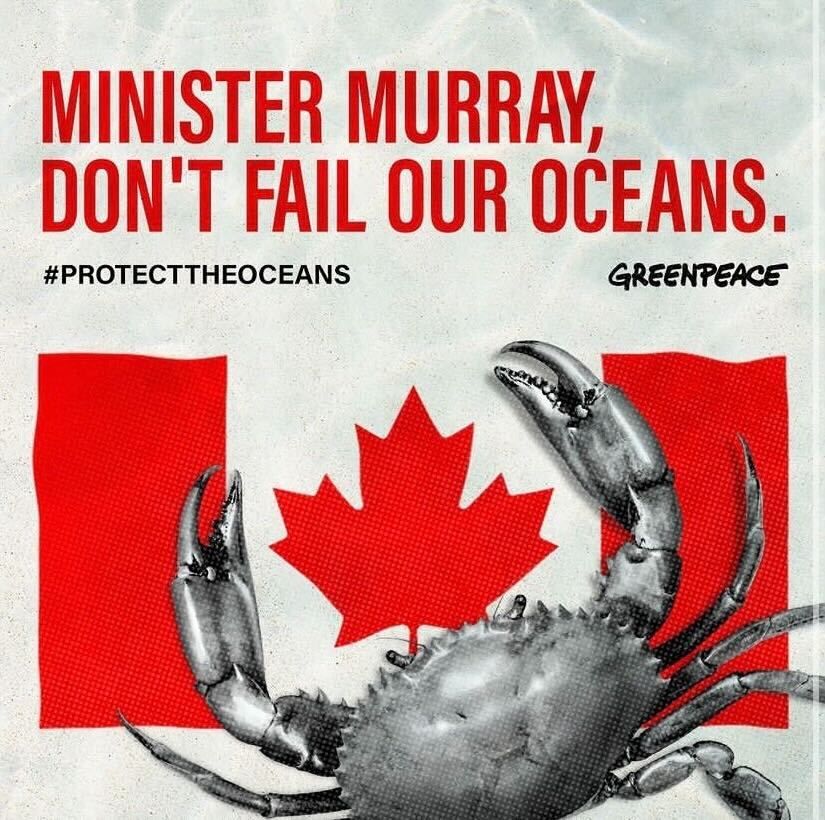 Canada and all nations have to land this. Over 5 million people supporting a transformative outcome is reflective of our growing collective desire to give our planet a fighting chance. Today, celebrities, scientists, NGOs and other oceans allies will join Greenpeace in signing an open letter to delegates at IGC5, calling on them with one powerful voice to protect the oceans and deliver an ambitious Treaty.