The Abitibi-Témiscamingue region in western Quebec, encompassing the traditional territories of many Indigenous Peoples, is a place that has been highly prized for its minerals, wood, and animal pelts since European settlers first set foot there. Today, almost half of the land is under mining claims, and forestry operations continue to reduce the beautiful boreal landscape to a lesser version of itself. At the heart of it all is a small, isolated population of caribou (Val-d'Or) in imminent danger of extinction. The Anishinabe First Nation of Lac Simon, who have shared these lands with caribou for millennia, is doing everything to save it. 
Support Lac Simon First Nation conservation efforts and help stop logging in Val-d'Or caribou's critical habitat. Directly Message Quebec's Forest minister here.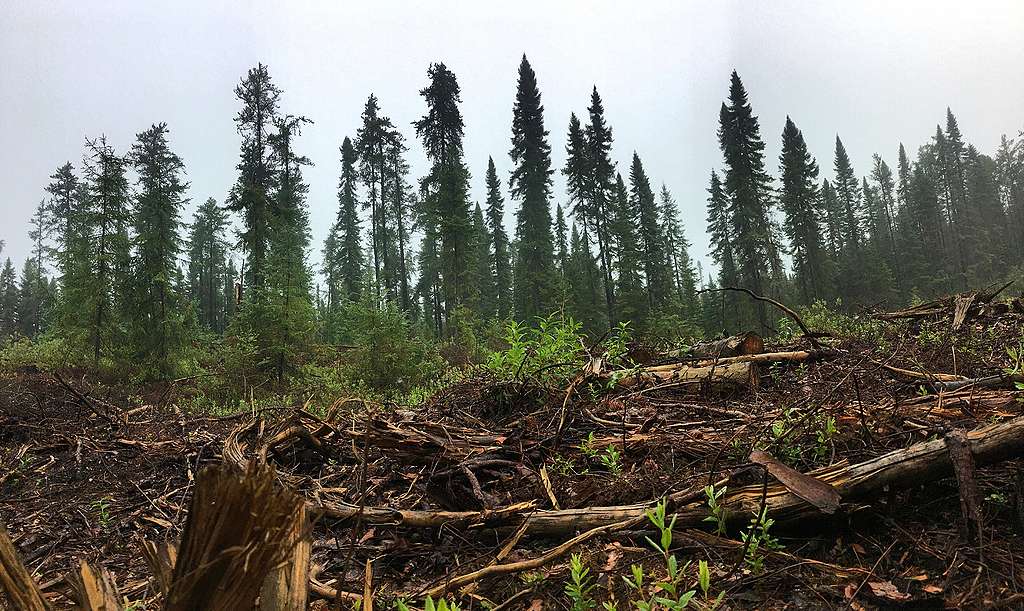 Quebec Ignoring Lac Simon First Nation Calls
The Lac Simon Anishnabe culture is alive, prosperous, and entrepreneurial. With a population of 3,000 people, the community has demonstrated incredible bravery, perseverance, and solidarity in the face of widespread discrimination and injustice. In 2017, the people of Lac Simon First Nation stepped in to protect the Val-d'Or caribou herd (in English "Golden Valley") after the Quebec provincial government decided to let it die out. The government initially proposed shipping the caribou to a zoo, but later stated that saving them would be too costly. The government now has them in a holding pen with no real follow-up plan. As Ronald Brazeau, director of the Lac Simon First Nation's natural resources department, put it, "First they put our People in reserves, now wildlife in pens – indefinitely. What do they think will happen?!?" The Quebec government has systematically ignored the conservation plans of the Lac Simon First Nation for the past 30 years. This has contributed to the community's impoverishment because fewer land and wildlife means fewer food, medicine, cultural, and economic opportunities.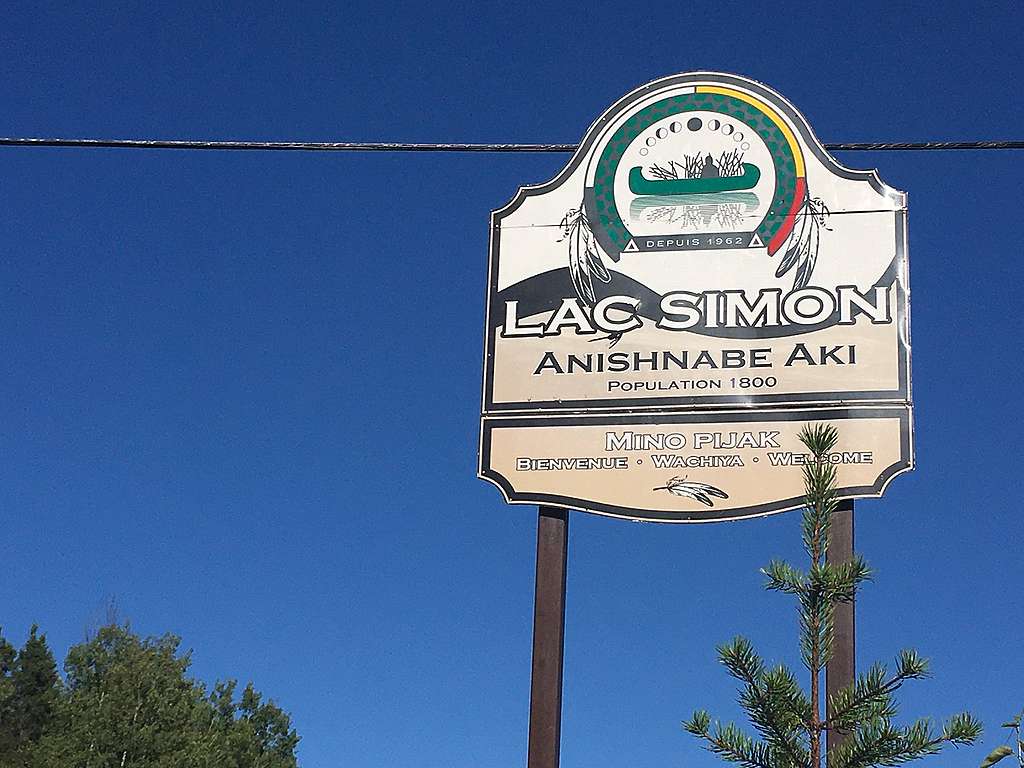 The Golden Valley Caribou: doomed to extinction?
The Golden Valley caribou herd is a prime example of how industrial activity has affected the local forest ecosystem. The area once had 50 caribou; now there are only 9. This genetically distinct caribou herd is now isolated due to habitat loss. As old-growth forests disappear, so does their primary food source: lichen. Boreal forest caribou are an umbrella species, meaning their health reflects that of the forest ecosystem. If caribou are threatened, we can expect many forest species to be impacted too.
Caribou are also considered a cultural keystone species, because their existence influences the culture and sustenance of many peoples. For millennia, caribou like the Golden Valley herd have helped sustain Anishnabe Peoples, physically, culturally, and spiritually. Elders of the Anishinabe First Nation of Lac Simon fear that if the Golden Valley caribou herd goes extinct, future generations will lose a crucial element of their teachings, survival, and identity. "For thousands of years, the Algonquins have survived because of the caribou," says Lac Simon First Nation Chief Adrienne Jerome. Today, we are indebted to this animal and there's no question of letting it disappear."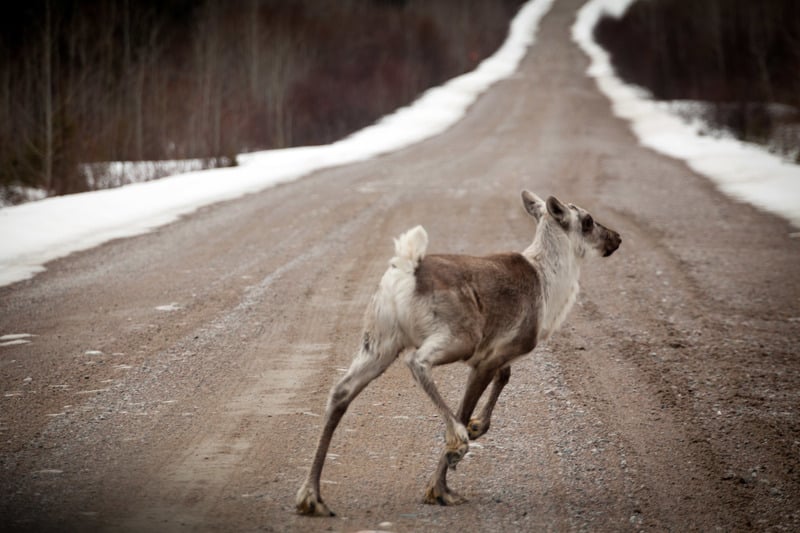 Indigenous Conservation Leadership
The Natural resources department of the Lac Simon First Nation is working hard to close logging roads, restore land, track predators, help caribou breed, and advocate for other conservation measures. One of these measures is to stop logging in Zone 2, which is one of the last known good and critical habitats for the Golden Valley caribou herd. The Quebec Ministry of Forests, Wildlife, and Parks, on the other hand, has consistently turned down their request for a logging ban in Zone 2. The Klinse-Za caribou herd in British Columbia is a good example of how caribou can recover. Thanks to the conservation efforts of the West Moberly and Saulteau First Nations, this herd is now thriving. But governments need to back conservation efforts instead of fighting against them. The most recent Caribou Commission in Quebec found that most people want to save the Golden Valley caribou herd and that government officials need to work quickly and with Indigenous Peoples to do so. But so far, the Quebec government is not only failing to protect biodiversity, but it is consistently failing to respect Indigenous rights, knowledge, and well-being.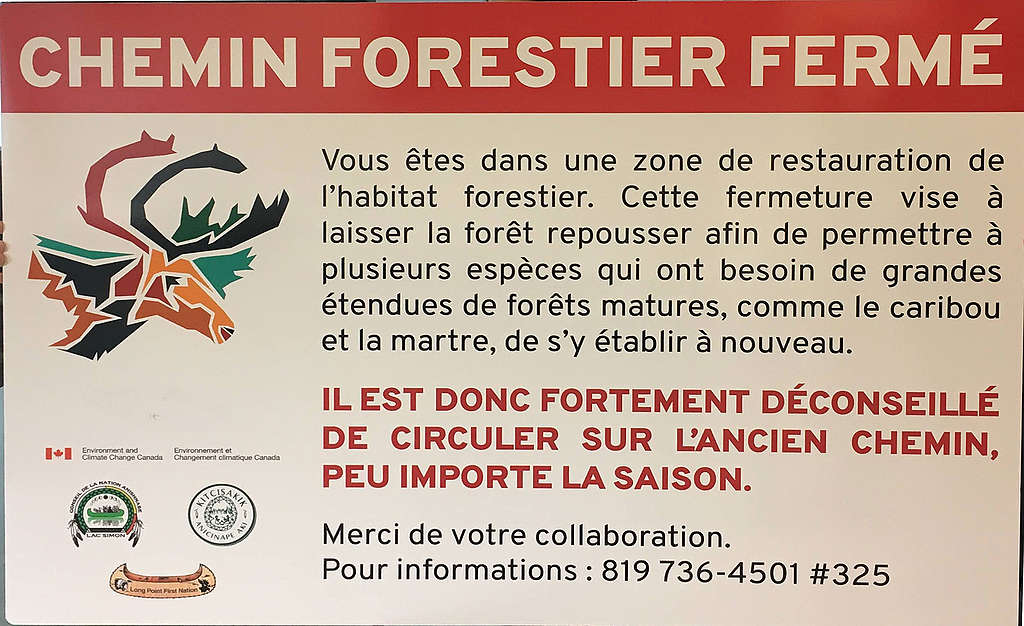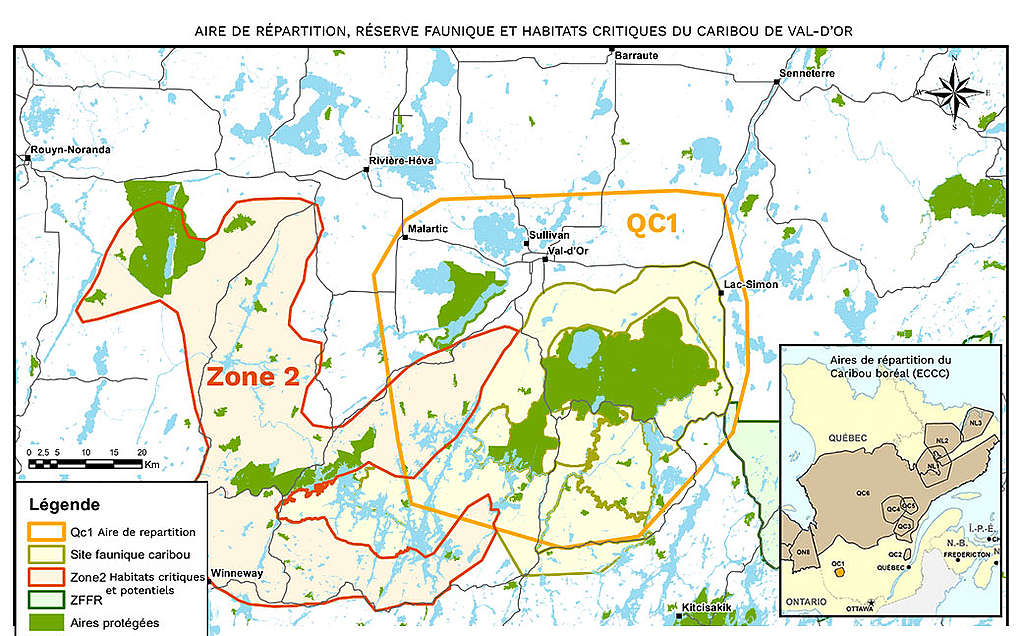 Taking Action
Greenpeace Canada has worked closely with Lac Simon First Nation to highlight their heroic efforts and apply political pressure. We urge governments to recognise Indigenous Peoples' rights and knowledge in solving the biodiversity crisis. Lac Simon First Nation wants to stop logging in caribou habitat to save the Golden Valley herd. Two caribou calves were born this Spring, suggesting this could be a story of possibility and hope. But this can't be done without your support. Add your voice in solidarity with Lac Simon First Nation and :
Tell Quebec's Minister of Forests, Wildlife and Parks to stop logging caribou habitat and start listening to Lac Simon First Nation! Directly Message Quebec's Forest minister here.