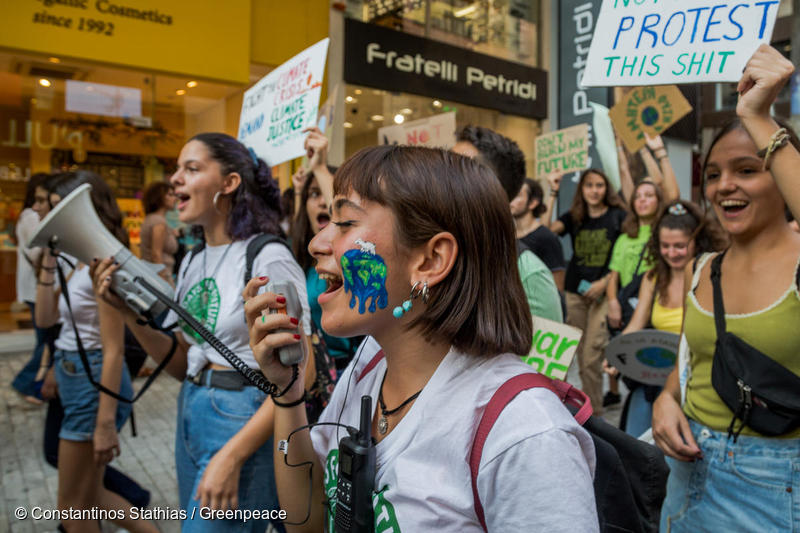 Forests are burning, glaciers are melting and the window for stopping catastrophic climate change is closing.
Incoming European Commission president Ursula von der Leyen has promised a climate law.
To tackle the climate crisis and implement the Paris climate agreement, Greenpeace and WWF call on the new EU climate law to do twelve things:
Declare a climate emergency, and bring the full force of the EU's powers to bear on tackling it.
Commit the EU to reaching economy-wide climate neutrality (zero net emissions) by 2040, and to going into negative net emissions thereafter.
Increase the EU's 2030 emissions reduction target from at least 40% to at least 65%, with all sectors contributing, and require targets to be set for 2035 onwards in line with the science.
Set a target for doubling carbon dioxide removal by EU sinks by 2030, through legislation and funding for nature-based solutions that support biodiversity targets.
Commit to no backsliding and establish a five year review mechanism, in line with the Paris Agreement, to revise targets and update the EU's long term strategy.
Require all sectoral targets and legislation to be made consistent with climate objectives, starting with the EU's damaging bioenergy policies.
End the era of fossil fuels, by setting deadlines for their phase-out and banning any further exploration, subsidies and public finance and (as with tobacco) all advertising and sponsorship.
Task the European Commission with cutting the EU's international carbon and ecological footprint, particularly by protecting and restoring the world's forests.
Guarantee a fair transition for all and make climate justice a basic principle of EU policy.
Require changes to EU legislation so that the EU budget and the operations of public and private financial institutions are rapidly aligned with the 1.5°C goal, and exclude green investment from the calculation of national deficits.
Establish an independent scientific body, reporting to the European Parliament and Council, to advise on EU targets and scrutinise EU plans and policies.
Involve EU citizens in shaping climate policies through meaningful participative democracy (this should start with the EU climate law itself).