Brussels – The European Commission is gearing up to exempt new genetically modified organisms (GMOs) from current environmental rules, Greenpeace has warned. The EU Commission today released a report on new genetic modification techniques such as CRISPR/Cas, which concludes that more permissive rules may be needed to allow GMOs produced with these techniques.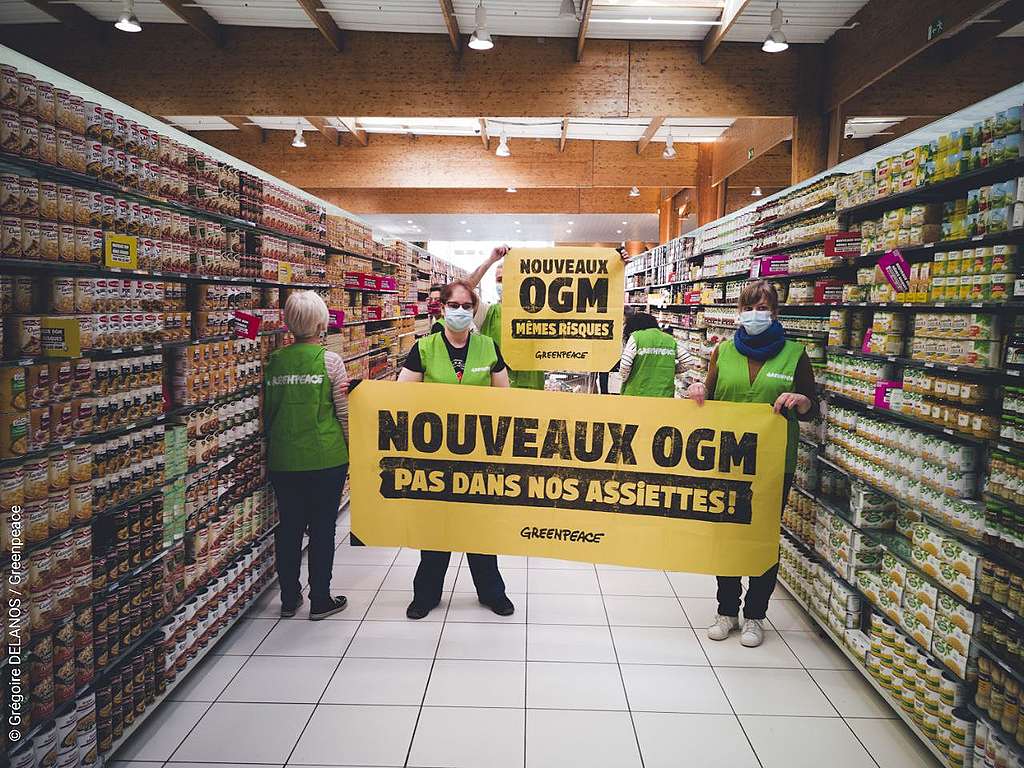 In 2018 the European Court of Justice ruled that new GMOs must be regulated under the existing EU GMO laws, as to exempt them "would compromise the objective of protection" and "would fail to respect the precautionary principle".
Kevin Stairs, Greenpeace EU GMO policy adviser, said: "The EU has a responsibility to protect the rights of farmers to choose what they plant and for people to choose what they eat, and to protect the environment and biodiversity from potential harm from new GMOs. The EU Commission and national governments must respect the precautionary principle and the European Court of Justice's decision – GMOs by another name are still GMOs, and must be treated as such under the law."
New genetic modification techniques allow biotech companies to make significant changes to organisms that are not found in nature, and fundamentally different from traditional breeding techniques. Evidence is growing that new GMO techniques can have unintended mutational effects, as well as the changes the developers want to make.
The European Commission's report is intended to form the basis of discussions with national governments regarding the future regulation of new GMOs. Greenpeace is calling on the Commission and national governments to apply the European Court of Justice's ruling and to make sure that GMOs produced with new techniques are subject to the same regulations as older GMOs.
Greenpeace has prepared a briefing on the risks associated with the environmental release of new GMOs for agricultural purposes.
Contacts:
Kevin Stairs – Greenpeace EU GMO policy adviser : +32 476 96 13 76, [email protected]
Greenpeace EU press desk: +32 (0)2 274 1911, [email protected]
For breaking news and comment on EU affairs: www.twitter.com/GreenpeaceEU
Greenpeace is an independent global campaigning organisation that acts to change attitudes and behaviour, to protect and conserve the environment and to promote peace. We do not accept donations from governments, the EU, businesses or political parties. We have over three million supporters, and offices in more than 55 countries.
EU Transparency Register: 9832909575-41