I first met Pua Lay Peng, a local activist leading a grassroots environmental group called Persatuan Tindakan Alam Sekitar Kuala Langat (Kuala Langat Environmental Action Group), in 2018. The group from Jenjarom, a town in Selangor, Malaysia, had put out a call on social media for help with the imported plastic waste problem in their area. On behalf of Greenpeace Malaysia, I had immediately gotten in touch and scheduled a meeting. When Pua brought me to the polluted areas in her town, I was shocked by the huge amount of imported plastic waste, convinced that it was no longer just a domestic problem.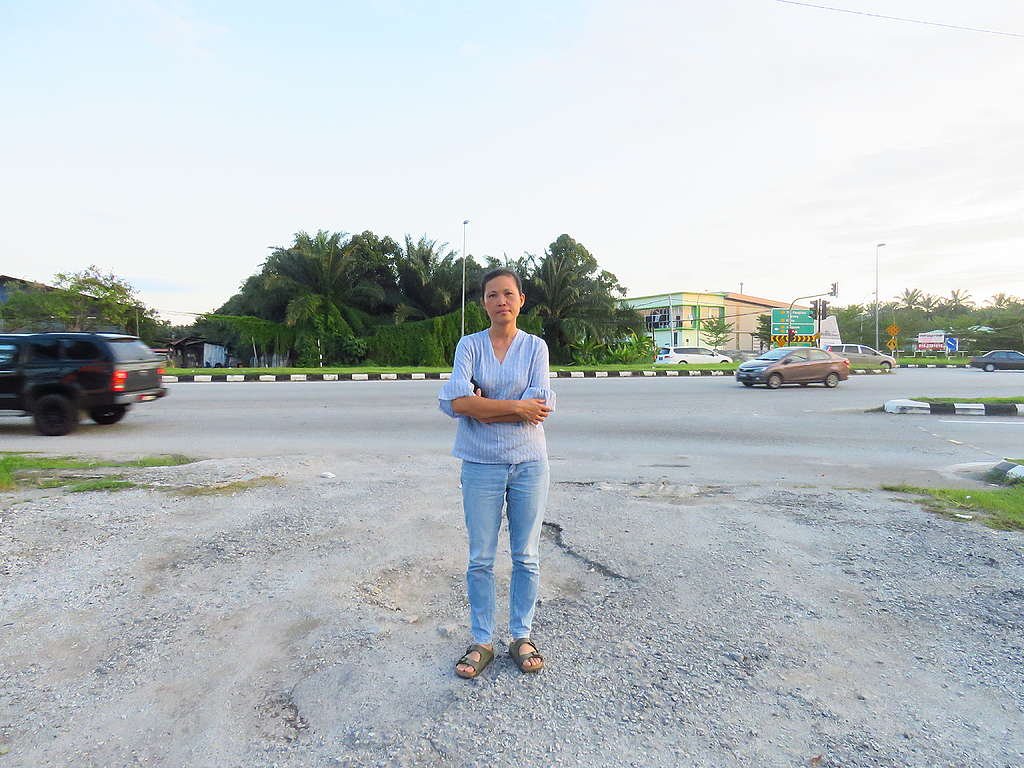 In January 2018, the global plastic waste trade was disrupted when China banned most plastic waste imports. Southeast Asian countries like Malaysia had picked up the slack, accepting the outpouring of plastic waste from high-income countries that led to a spike in the number of illegal dumpsites and burning facilities in the country. The imported waste, especially from illegal sources, is often not processed correctly but dumped or burned in essentially unregulated ways in places like Jenjarom and Klang, Selangor, resulting in air, soil and water pollution.

A chemist, Pua had moved back to Jenjarom where she witnessed the devastating impact that the plastic recycling industry was having on her community. With over 40 illegal plastic factories emitting toxic gases into the air and polluting the local rivers and waterways, they were making people very sick.

On our first meeting, Pua introduced me to the community members in her hometown, ordinary but committed citizens such as lorry drivers, lawyers, housewives and businessmen who give their time to do site visits in the Jenjarom area. They had just formed their environmental group but had no experience in campaigning.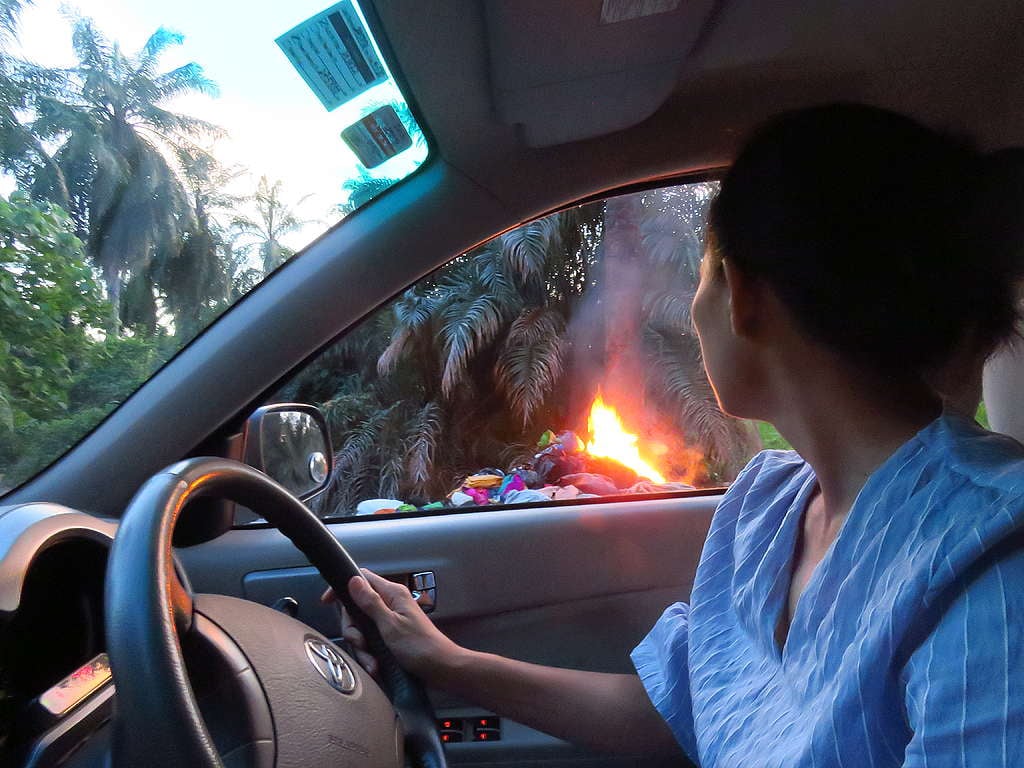 For the next few months, we worked together to organise meetings, conduct fieldwork and publish reports. Pua took the lead. In campaigning against pollution, she guided her group members to understand the current system in local authority.

She organised the community to go through proper channels by writing complaint letters and following up with the local authorities from different departments, so much so that even the authorities appreciated their efforts. The group also provided information or evidence to the government, urging local authorities to act against the illegal plastic waste trade and to highlight this broken global system.

Pua's initiatives have enabled her community to understand the importance of democracy and public participation in social advancement. Their relentless work, together with the support of local authorities, media and the government, resulted in the closure of more than 300 illegal facilities in Malaysia.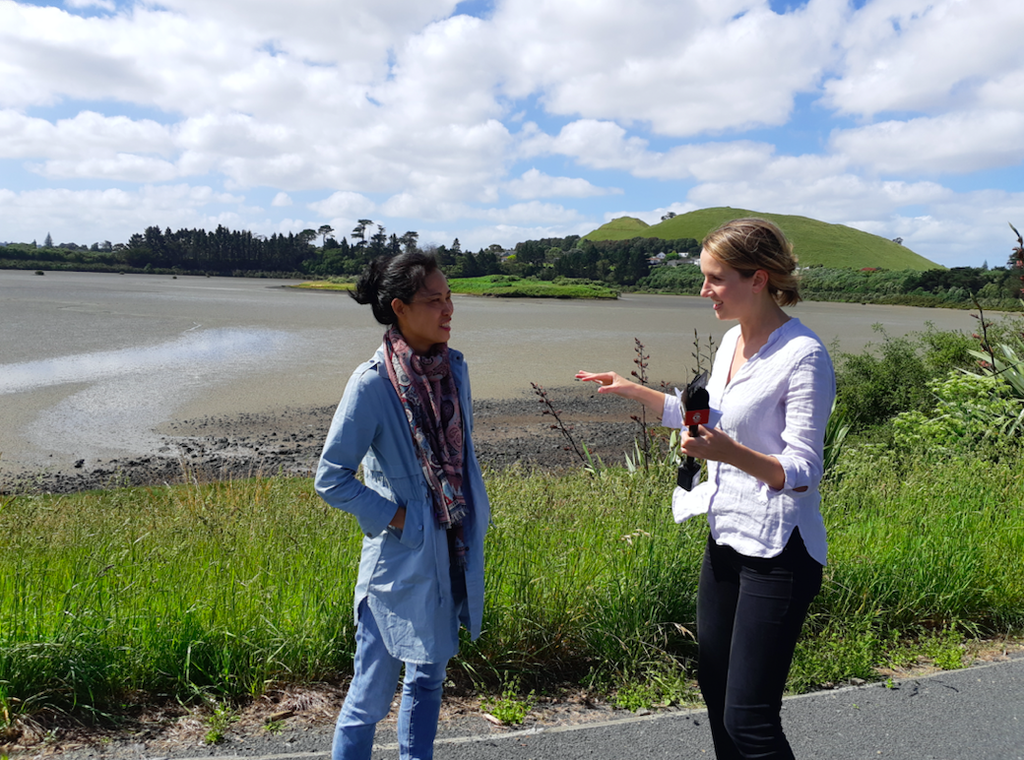 During that period, Pua and the group members received numerous death threats for being vocal in championing environmental issues, as well as exposing the illegal plastic recycling factories and imported waste. Her house was splashed with red paint as a warning. Undeterred, they continued their struggle for a better environment without fear or favour.

Due to their successful work in Jenjarom, the members also supported the campaign against imported plastic pollution in other areas such as Klang, Selangor and Sungai Petani, Kedah, as well as empowering communities in neighbouring villages to fight against environmental pollution.

Pua's efforts have gone on the international stage. In 2018, she went to New Zealand with Greenpeace to meet with New Zealand's Minister of Environment Eugenie Sage and to raise the imported plastic waste problem. In 2019, she attended the 21st EU-NGO Forum on Human Rights: Building a Fair Environmental Future in Brussels, Belgium to fight for environmental justice and to highlight that no country should be used as a dumping ground. Meanwhile, her organisation, Persatuan Tindakan Alam Sekitar Kuala Langat, received the International Human Rights Day's KLSCAH Civil Society Award 2019 in Malaysia.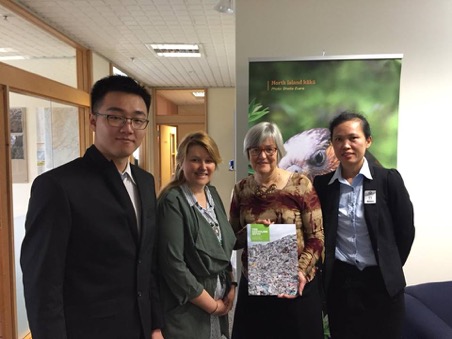 We would say that Pua is the Malaysian version of Erin Brockovich, a concerned citizen who fought for a better environment and consequently, built a strong movement. As a community, they had initiated their own campaigns to demand for clean air and clean water as a basic human right. More importantly, their actions show that ordinary people's power can bring about positive change.

The People United Will Never Be Defeated!

Heng Kiah Chun is a campaigner at Greenpeace Malaysia.