First published on the The Philippine Star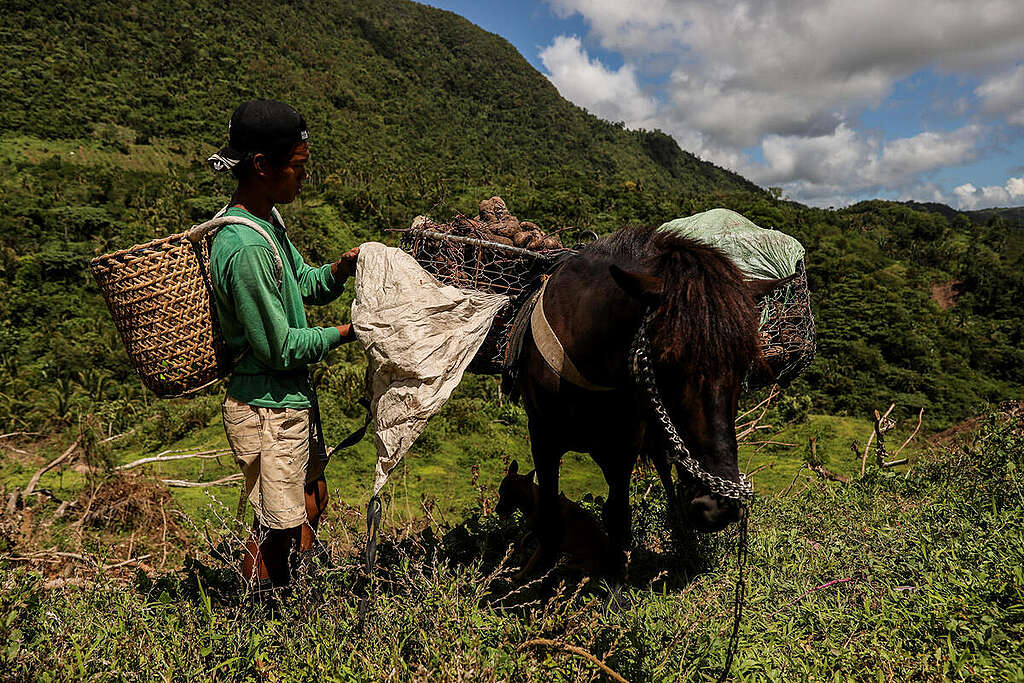 Indigenous people may not be your first thought when communities affected by plastic pollution are discussed, but the truth is that they are in the midst of some of the worst impacts of plastic. The fact is that plastic is everywhere – from the highest mountains to the deepest parts of our oceans – and that every stage of plastic's life has harmful effects on people and the natural environment, both resulting in an enormous toll on indigenous people.
The International Day of the World's Indigenous People comes on the heels of Plastic-Free July and there should be more conversation about how the plastic crisis affects indigenous people. Living in close connection with nature and depending on the environment for their livelihoods and cultural practices, indigenous groups are one of the most vulnerable groups to this crisis. From the adverse effects of petrochemical operations to relentless plastic production by corporations polluting traditional lands and waters, there are undeniable atrocities against indigenous people that have persisted for so long, brought about by corporate greed and industrial damages.
In the Philippines, the Badjao have experienced firsthand how plastic can disrupt livelihoods and upend lives. They are seafaring people, with the ocean playing a big part in their daily life, history and culture. Their reliance on marine and coastal ecosystems for their livelihood and food is threatened by plastic pollution's contamination of traditional fishing grounds and degradation of wildlife habitats. Plastic debris obstructs fishing nets and traps, making it hard to catch enough fish for income and even just for subsistence.
The impact on the Badjao's ability to make a living has also become a factor in their migration to highly urbanized cities, where they are discriminated against, experience othering and end up living and working in unjust conditions.
Plastic pollution's transboundary nature makes the issue more complex. Indigenous groups in Pacific Island nations with similar cultural, social and economic connections to the ocean as the Badjao suffer from a range of activities and impacts along plastic's supply chain, such as emissions from plastic production contributing to climate change, waste dumping at sea, persistent organic pollutants, discarded fishing gear and unregulated imports. In the Inuit homelands in the Arctic, plastic pollution from the south as well as local sources has had negative effects on the Inuit's wellbeing.
But these impacts are not just limited to coastal indigenous communities, because the plastic's entire life puts indigenous people at risk. In a statement during the global plastics treaty negotiations in Paris early this year, Frankie Orona of the Society of Native Nations succinctly describes this injustice: "Indigenous People bear a disproportionate burden of the impacts of plastic pollution, while their rights are undermined at every stage of the plastic death cycle." He refers to plastic's life cycle as a death cycle because of the grave outcomes plastic has had for their communities.
Really, the negative effects begin at the earliest phases of plastic's life – extraction and production – and from the very start, it is already dire. Indigenous territories are encroached upon by plastic-producing industries, which often operate near or within indigenous lands and waters. The extraction of fossil fuels used to make 99 percent of plastics are frequently in indigenous territories, causing land degradation, water contamination, deforestation and even indigenous lands being stolen.
In Texas, representatives from the Carrizo/Comecrudo tribe have spoken out against the extractive industries responsible for destroying sacred sites and polluting the earth and the waters in their territories. To add to these injustices, there is often a lack of legal protections and widespread support, making them more vulnerable to exploitation while having the least or no contribution to the environmental problem.
If we think about it, we should actually be looking to them for the answers. Indigenous people and traditional communities in places all over the world have historically been plastic-free and, for the most part, have practiced zero waste, a way of life which has long been affected by colonization and the systemic wiping out of indigenous traditions.
The Igorot practice of ayyew here in the Philippines, for example, is an indigenous concept of reusing and recycling waste which has inspired waste management initiatives. We can easily see how this concept rooted in reuse can also be applied to upstream solutions like refill and reuse systems. Studies have also highlighted indigenous-led solutions as vital parts to ending plastic pollution.
The fight to end plastic pollution cuts across national borders, genders, socio-economic classes and ethnicity. We need a global plastics treaty that will recognize indigenous rights and knowledge, ensure access and participation of indigenous communities and other vulnerable groups and obligate countries to implement a phase-down of plastic production.
The plastic pollution crisis is a stark reminder that all life on Earth is interdependent. By embracing a Plastics Treaty centering on people's rights and addressing the plastic crisis at its roots of extraction and production, we choose to stand in solidarity with those who have been the guardians of the planet since time immemorial.
Only through collective action and commitment – especially from those with the most power and resources – can we hope to restore the harmony between humankind and nature, and justly transition to a sustainable future for all – where no one is left behind.
###
Marian Ledesma is a Zero-Waste Campaigner for Greenpeace Southeast Asia-Philippines.