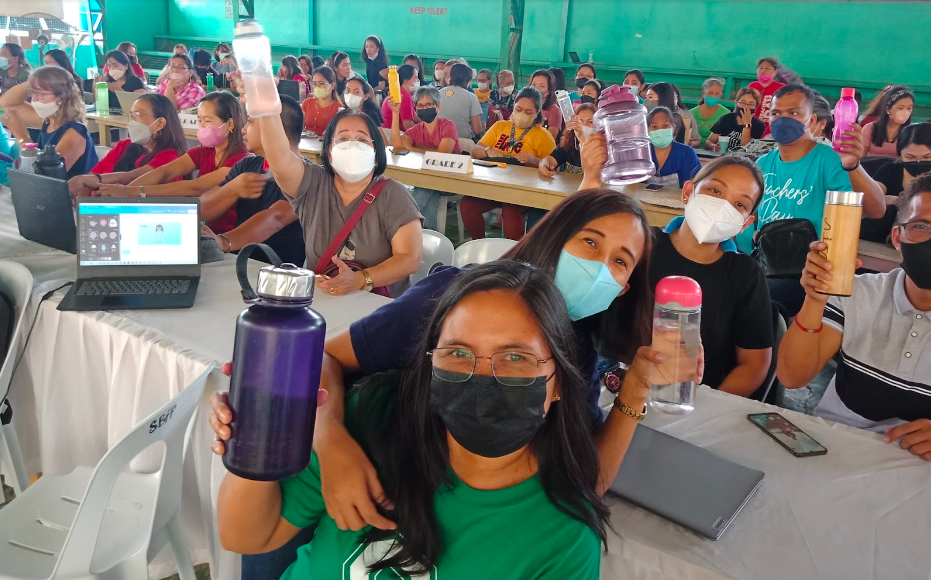 According to City to Sea (2022), more than 850 million metric tonnes of greenhouse emissions, an equivalent of 189 coal-fired power plants, were added to the environment in 2019 by the manufacturer of plastics which is also known as the plastics industry. The buildup of these gasses will result in an increase of 13% of the remaining carbon budget by 2050. By then, the world will reach the maximum additional carbon that it can support before we cross the danger line of 1.5 degrees of global warming.
With the increase in single-use plastic production by corporations and manufacturers through the years, the Philippines has seen a significant rise in plastic pollution which has reached alarming levels. A staggering amount of waste, including 163 million sachets and three million diapers per day, is being collected by the country's inadequate waste management system. This has become more challenging with the continuous usage of plastic bottles, bottle caps, food wrappers, grocery bags, drink lids, straws, and stirrers, produced and propagated by businesses and companies. Unfortunately, innocent people and those who live near rivers and coasts in Southeast Asia and other places across the world are being affected by plastic pollution.
With the worsening situation of global warming and climate change, the Department of Education (DepEd) – City Schools Division of Dasmariñas actively participated in and recognized the advocacy to ban single-use plastic products. Thus, initiatives were launched to lessen and avoid grave effects of climate change in the next few years. In 2019, DepEd – City Schools Division of Dasmariñas released Division Order no. 1, s. 2019 regulating the use of plastic products in schools and offices in the division. This policy aims to reduce the volume of garbage and plastic generated in the daily operations and other activities in the school and division level. All DepEd personnel, students, teachers, and members of the school community were directed to refrain from using disposable plastic containers/utensils, including single-use plastic bottles/cups, plastic bags/cellophanes, polystyrene containers (styrofoam), and other plastic materials as food containers or wrappers. To set an example, everyone was encouraged to use reusable utensils, tumblers, and food containers.
During this time, DepEd Dasmariñas City innovated and started a creative and trending activity called as the #TumblerChallenge. Through social networking sites, everyone within the division and school community was encouraged to post their selfies with their favorite tumbler. This campaign emphasized to steer clear of single-use plastic bottles anytime and anywhere. Schools helped to establish that instead of using bottled water, potable and clean drinking water in a dispenser shall be used. Students, teachers, and personnel were required to bring personal water tumblers and cutleries which had also become advantageous during the pandemic to prevent the transmission of Covid-19 virus. The schools have also organized a monitoring and evaluation team, including select Science Teachers, Supreme Pupil Government/ Supreme Student Government, and Youth for Environment in Schools Organization (YES-O) to sustain this campaign.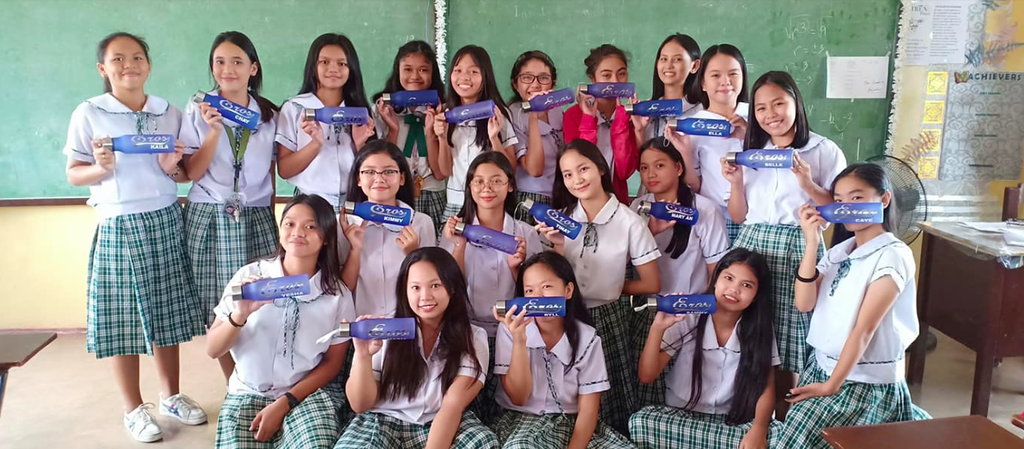 To widen the impact of the campaign, members of the school community are encouraging their acquaintances and friends to join the #TumblerChallenge and ban single-use plastic and fulfill the same commitment. To persuade more people, #TumblerDanceChallenge and #TumblerPoseChallenge started and trended on different social media platforms which made the advocacy soar to greater heights. Those who wanted to join must post their dancing videos on social media while holding a tumbler with a caption showing the advantages of using reusables. Several public and private institutions from different countries were inspired to pursue the same policy initiated by the Division of Dasmariñas City, participating in the challenge as well. With this, the #TumblerDanceChallenge reaches a larger audience because of its unique mechanics: to gain 200 likes and 200 shares to receive 200 tumblers. To reintroduce the spirit of bayanihan in this challenge, the prize will be given to students and pupils who cannot afford to buy a tumbler. Indeed, we can merge the idea of public service and social work while finding solutions to environmental issues and challenges. As a result, several organizations partnered with the Division and contributed more than eight thousand (8,000) tumblers for the students to support the program.
For years, single-use plastics have been reported in the media because of its grave effects on our environment. The progressive and innovative strategy of the division to ban single-use plastic and introduce #TumblerChallenge caught a lot of attention because of its aim to find solutions. This advocacy was released in different media outlets such as DepEd Dasma, radio interviews, seminars, training, vlogs, blogs, and news on tv.
Since the focus of this activity is on "sustainability", the City Schools Division of Dasmariñas took another step by totally banning single-use plastic products in all divisions and school training and activities as one of the continuous improvements of the School Governance and Operations Division – Human Resource Development. This was implemented through the Division Memorandum No. 45, s. 2021. The policies directed the field to prohibit the use of single-use plastic bottles, cups, cutleries, straw, bags, cellophanes, and containers in In-Service training (INSET), School Learning Action Cell (SLAC) and other agency activities. They shall follow the Government Procurement Policy Board (GPPB) resolution no. 25-2017 where food and catering services have been prioritized in the Green Public Procurement Roadmap.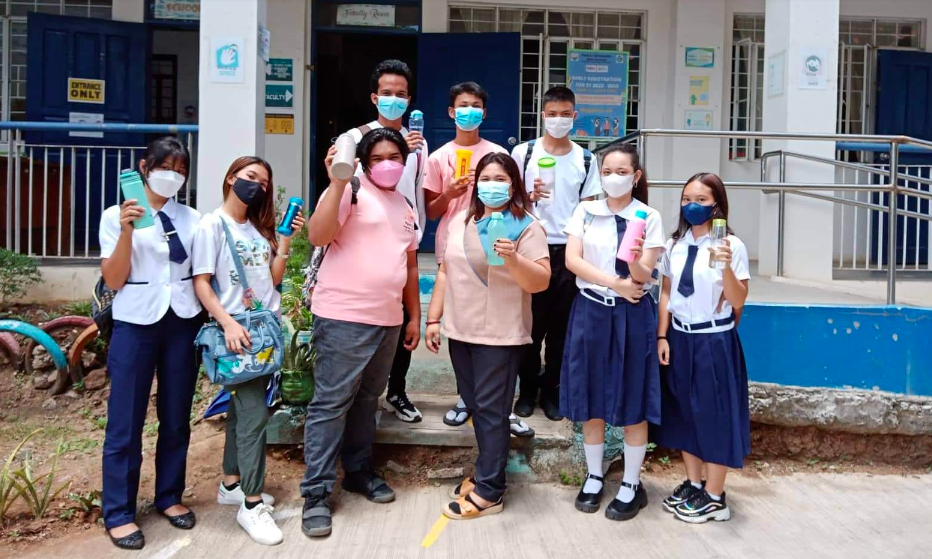 Today, DepEd Dasmariñas City continues its commitment to a greener and safer learning environment by strengthening the policies and continuing monitoring of the implementation amid the pandemic. Through this initiative, millions of people were reached and inspired to support the total banning of single-use plastic products, not only in the country but also around the globe.
Written by:

Renante O. Salimbao
Education Program Specialist II
City Schools Division of Dasmariñas