October 22, 2020, Jakarta— Greenpeace Southeast Asia's new report 'Burning Issues: Five Years of Fire' exposes the total failure of Indonesia's government to protect forest and peatland from burning. It reveals that 4.4 million hectares of land – an area 8 times the size of Bali – have burned between 2015-2019. The report casts a spotlight on some of the most destructive plantation companies operating in the country, as President Joko Widodo's recently passed pro-business 'Omnibus Law' threatens to undermine environmental safeguards and aggravate the risk of fires.
Using publicly available data Greenpeace Southeast Asia found that:
– Between 2015 and 2019, 4.4 million hectares of land have burned in Indonesia. Some 789,600 ha of this area (18%) has burned repeatedly.
– 1.3 million hectares (30%) of the mapped burned areas between 2015 and 2019 are located in palm oil and pulpwood concessions.In 2019, the worst annual fire season since 2015, fires raged in Indonesia burning 1.6 million hectares of land and forests – an area 27 times the size of Greater Jakarta.
– 8 of the 10 oil palm companies with the largest burned areas in their concessions from 2015 to 2019, have not received any sanctions despite fires burning in multiple years within their concessions. [1]
Kiki Taufik, Global head of Greenpeace Southeast Asia Forest campaign said:
"Palm oil and pulp multinationals have practically set the rules in recent decades. Year after year they have broken the law by allowing forests to go up in flames, yet they evade justice and go unpunished. Jokowi's Omnibus Law, recently passed in total absence of public consultation but written with the Industry's pen, is the reflection of an opaque system that threatens to destroy much of Indonesia's remaining forests and peatlands and displace indigenous communities. When the Government gave palm and pulp business companies a role in drafting this bill, it was like giving a hungry fox the keys to the hen house. Now they can act with even greater impunity.
"In addition to rolling out a red carpet for further forest destruction, the Omnibus Law jeopardizes the country's competitiveness in the global market, by enabling corporations to violate human rights and international environmental commitments. A letter signed by 35 global investors managing $4.1 trillion in assets warns that the bill "could hamper efforts to protect Indonesia's forests, which would in turn undermine global action to tackle biodiversity loss and slow climate change".
"Indonesia is now a risky bet for corporations, investors and importing countries who can only expect criticism. There is a heightened environmental and social risk tied to operating in a country that has taken a massive step backwards in the fight against climate change. Measures like the pro-business 'Omnibus Law' that ignore people and see nature as a bottomless resource to be extracted for short-term profit, can only have a catastrophic outcome for human health, human rights and the climate. President Jokowi can end this madness by vetoing the Omnibus Law. If he fails to act, we are facing a future of more major fires and an unprecedented environmental, health and climate crisis that will be felt not just in Indonesia, but around the world".
Impacts of the Omnibus law on forests and people
– Weakened liability: Under the new law, companies with fires in their concessions will enjoy even more impunity as the concept of strict liability for environmental harms has been weakened.
– Weakened transparency and weakened enforcement: These efforts to limit companies' responsibility for the damage caused by land and forest fires are being made at the same time as transparency on law enforcement is diminishing. Together, these factors are a recipe for more major fire disasters to happen in the future, contributing to a health, climate, biodiversity and economic crisis affecting the region and the world.
– Land conflict: Indonesia's Indigenous Peoples' Alliance of the Archipelago stated that the omnibus law provisions starkly contradict a bill to protect Indigenous peoples' rights as the simplification of licensing procedures could increase the already rampant land conflicts.
ENDS
Notes:
[1] The data shows that between 2015 and 2019 a total of 258 administrative sanctions were issued, with 51 criminal charges and 21 civil lawsuits filed. These numbers differ from those reported by the Ministry of Environment and Forestry, which Greenpeace was not able to verify. The ministry claims to have filed 19 civil lawsuits and that guilty verdicts have been returned in nine of these cases, with the companies ordered to pay fines for material compensation and restoration – yet according to the ministry, as of April 2020 only one company had complied. The ministry itself has brought criminal charges against companies in just five cases, resulting in four guilty verdicts. Considering the scale of the burning, with the damage in 2019 approaching that seen in 2015, the government's response does not seem to indicate serious and effective law enforcement.
Download the full report in English here
Media contact:
Rully Achmad, Greenpeace Indonesia Media Campaigner
E: [email protected] M: +628118334409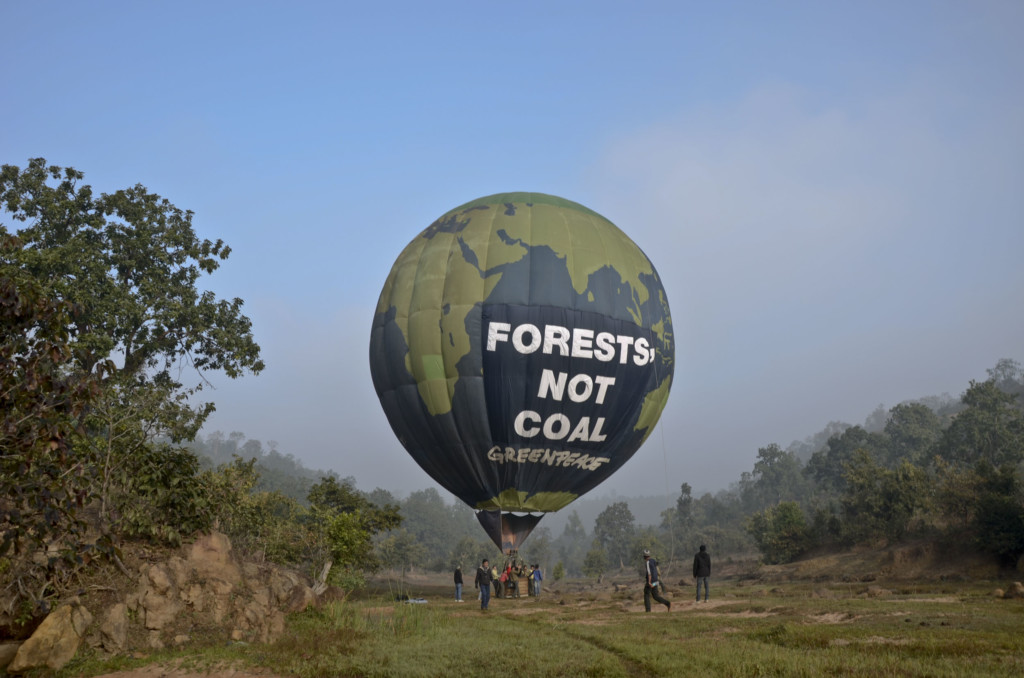 Save Forests
Indonesia's irreplaceable rainforests and carbon-rich peatlands are now being destroyed, join the fight to protect our forests!
Get Involved