We will resist oil exploration
To the global oil industry,
Everyone deserves to have a thriving ocean without the risk of catastrophic oil spills. Everyone has the right to a stable climate and a future in which Earth can sustain life in all its diversity.
Thousands of New Zealanders from all around the country marched in the streets, mobilised on beaches, fought legal battles, sailed in flotillas and raised their voices year after year until we won a ban on new offshore oil exploration permits.
We resisted. Year after year. Oil company after oil company. And we won…
Read the full letter
Through unrelenting peaceful protest, civil disobedience, and iwi-led opposition up and down the country, one by one, we forced the withdrawal of Petrobras, Anadarko, Shell, Equinor/Statoil and Chevron.

Together, we won the globally significant ban on offshore oil and gas exploration across New Zealand's vast ocean territories in 2018.

Now, the new National-led Government under Prime Minister Christopher Luxon has threatened to reverse this ban but know this: We, the people, are steadfast in our resolve to repel you again.

We will never allow offshore oil and gas exploration to recommence in Aotearoa.

Nobody wants to see oil spilling into the sea and onto New Zealand's coastlines and beaches, nor harming our precious wildlife. Nobody wants to see climate induced storms like Cyclone Gabrielle happening even more frequently, or more communities devastated by fires and floods.

Your presence here would threaten not only New Zealand's unique marine areas but the very future of life on Earth.

You are not welcome here.

We pledge to do everything we can to resist the oil and gas industry if the New Zealand government overturns the ban on offshore oil and gas exploration.

Russel Norman,
Executive Director
Greenpeace Aotearoa
The problem with oil exploration
Oil drives the climate crisis. Science clearly shows that we cannot afford to burn even known oil reserves if we are to avoid total climate breakdown. Yet, the new National-led Government has said it will overturn Jacinda Ardern's celebrated ban on new offshore oil exploration and take New Zealand back to the bad old days of risking catastrophic oil spills like Deepwater Horizon.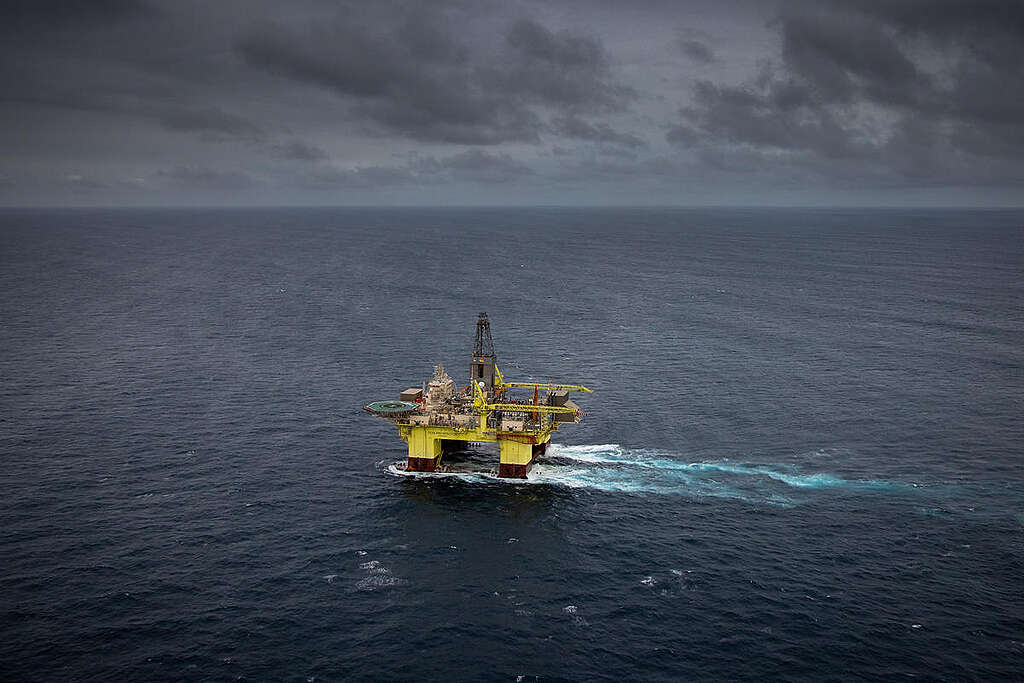 ---