Prime Minister Jacinda Ardern and Associate Minister of the Environment, Eugenie Sage have today announced a proposal to phase out single use plastic bags by 2019.
Greenpeace is celebrating the Government's announcement on single use plastic bags as "a win for people power and the first big step towards addressing marine plastic pollution".
"This could be a major leap forward in turning the tide on ocean plastic pollution and an important first step in protecting marine life such as sea turtles and whales, from the growing plastic waste epidemic," says Emily Hunter, Oceans Campaigner at Greenpeace.
"In growing numbers over the last decade, New Zealanders have been calling for a ban on single use plastic bags. Today marks the beginning of the end for over 2 billion single-use plastic bags that clog our communities, coasts, rubbish dumps and oceans each year," says Hunter.
The proposal will be open for public consultation until 14th September 2018 and will include options for the date the phase-out is to be complete by, what bags should be included, any retailers that should be exempted.
Greenpeace will be encouraging people to make submissions to ensure that the ban is strong and comprehensive. Hunter says "that means prohibiting retailers from offering plastic carrier bags unless they're designed for reusability of at least 125 uses, and preventing use of biodegradable and compostable bags to replace plastic bags."
The environmental organisation is also quick to point out that more needs to be done.
"Today's bag ban announcement is a great first step, but New Zealand needs a broad and comprehensive strategy to eliminate all sources of plastic pollution," says Hunter.
Around the world, governments are implementing comprehensive strategies to end plastic pollution with measures from levies, bottle deposits to banning a wide range of single use plastics. The European Commission has a strategy to tackle the 10 top polluting single use plastics. But right now New Zealand has no such plan.
Greenpeace is urging the Government to develop a plastic pollution strategy like the European Commission, but fit for Aotearoa.
"The government's efforts needs to begin with a ban on plastic bags, but quickly move on to eliminate other single use plastic offenders like coffee stirrers, straws and cutlery and then setting up a nationwide container deposit scheme for drink bottle collection," says Hunter.
"Up to 12.7 million metric tonnes of plastic waste enter the ocean every year – that's the equivalent of one garbage truck every minute and single use plastic bags are just the tip of the iceberg"
"Given the urgency and scale of the problem, there's an opportunity for New Zealand to become a world leader and demonstrate the strategic vision required to tackle the plastic crisis," says Hunter.
Greenpeace joined the movement for a regulatory bag ban on single use plastic bags last year, quickly gaining widespread support with 65,000 signatures delivered to parliament in February 2018. The delivery included an open letter supported by former Prime Minister Helen Clark, actor Sam Neill, environmentalist Dr Jane Goodall, and other leading NGOs. A number of retailers have since committed to phase out single use plastic bags, including Bunnings, Countdown, New World, Mitre 10 and Z Energy. Some retailers have begun implement their bans.
ENDS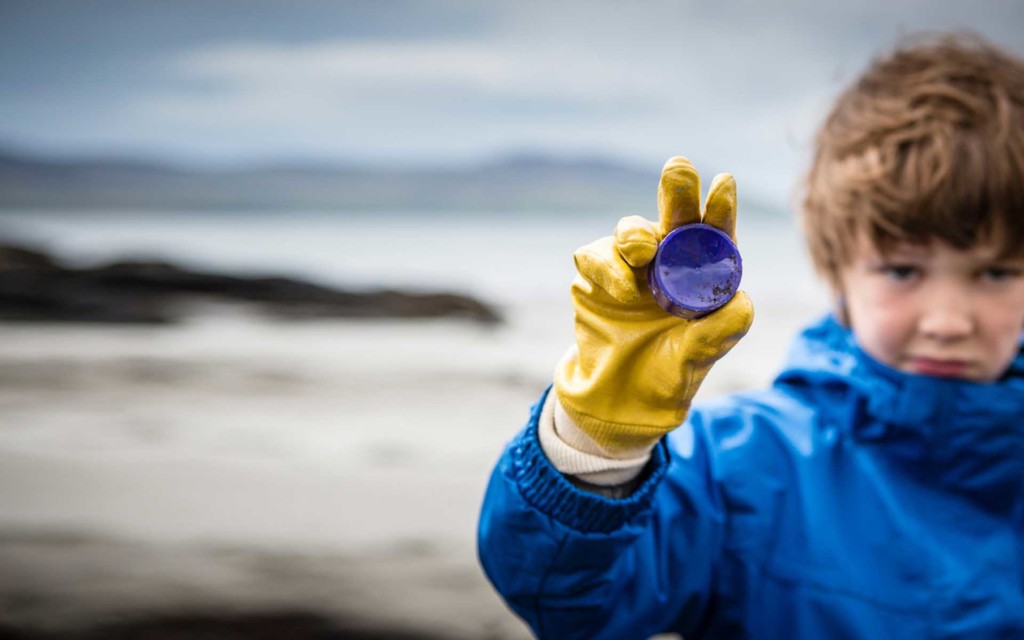 A Million Acts of Blue
We are calling on people around the world to create a "Million Acts of Blue" – actions to push retailers, corporations and businesses to reduce single-use plastic.
Take Action