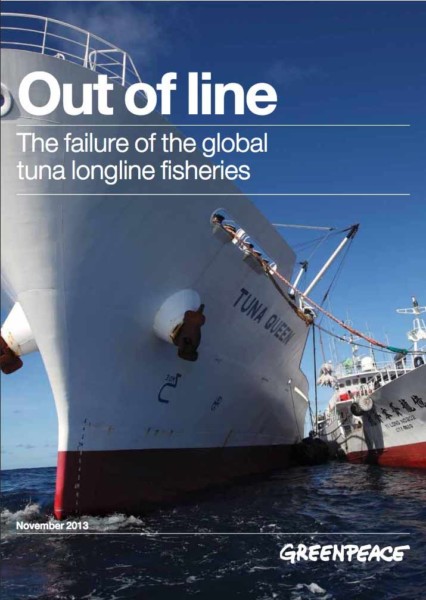 Most of the global longline fisheries are operating out of control and out of sight. A huge fleet of over 5000 vessels roams the world's oceans with almost no control mechanisms in place to ensure that their operations are legal, sustainable and ethical.
The industry is largely operating outside of modern fisheries management due to resistance from flag states and industry to properly regulate and manage this fishing sector within the five Regional Fisheries Management Organisations (RFMOs), who are responsible for the world's tuna fisheries.
This has led to massive overfishing and depletion of the target species bluefin, bigeye, yellowfin and albacore tuna. It also amounts to a huge and unsustainable annual catch of vulnerable and endangered marine animals such as turtles, sharks and seabirds. This report will uncover all the issues, the key players and the solutions.
Out Of Line Report (PDF)