BP's new plan could be a real breakthrough in the fight against the climate crisis. This isn't the end of the story, but it might be the start of a new chapter.
On August 4th 2020, the fossil fuel giant BP announced it will slash its oil and gas production and ramp up its renewable energy business over the next 10 years.
By 2030, BP says it will:
Produce 40% less oil and gas.
Generate 20 times more renewable energy.
Invest 10 times more in low-carbon technology.
Let's be clear: BP is still a fossil fuel company. Even if you ignore the troubling small-print in BP's plans (more on that below), fossil fuels are still the problem. And given BP's history of making big green promises that never come to anything ('Beyond Petroleum', anyone), you'd be right to feel sceptical about this.
But this is the first time ever that a major oil company has committed to keeping oil and gas in the ground. There's loads more BP and the rest of the oil industry still needs to change, but if we can hold them to these promises, this will be a real step forward in our fight against the climate crisis.
Progress doesn't just happen
In recent years, we've seen the early stages of climate breakdown ruin millions of lives. But for way too long BP and other oil companies have tried to carry on like this crisis doesn't exist.
And they didn't just keep digging, drilling and polluting in the face of the unfolding emergency. They've used their PR clout and political influence to delay meaningful climate action, sacrificing whole communities and habitats in their pursuit of profit.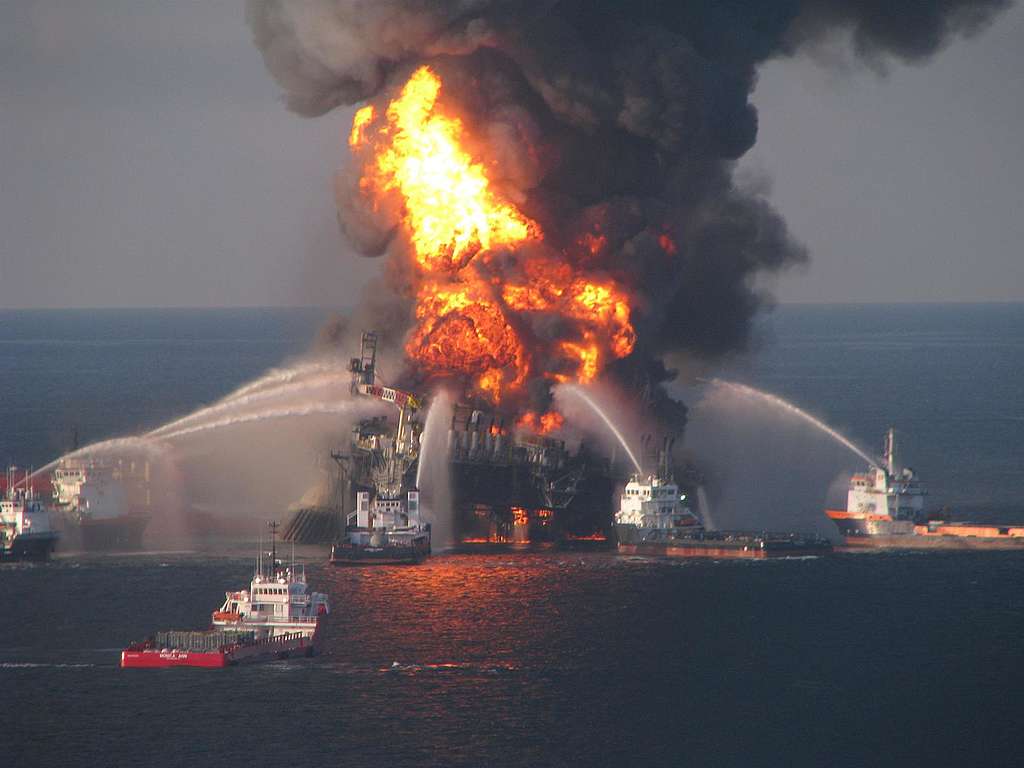 But they've done all this under relentless pressure from people all over the world, including Greenpeace supporters, volunteers and activists. Thanks to people like you, BP's recklessness has been challenged at every turn: on the streets, in the media, in the courts, and in the corridors of power. Now that pressure is starting to work.
For years, people campaigning against oil companies have been mocked or abused for speaking out. Some were even arrested or attacked. But together we kept going, inspired by each other, and energised by love for our shared home.
Greenpeace is just one part of this wider movement. But we can all be proud of the part we've played. Let's look back at some of the highlights:
BP is still part of the problem – here's what they need to do next
BP not only needs to keep these new promises – they need to go further and faster. To make their plan really effective, there are three main things they need to fix.
Close the loopholes
BP has done a bit of creative accounting to make their task easier. For example, their planned 40% cut in production doesn't include companies that BP part-owns, like Russian national oil firm Rosneft. BP's stake in Rosneft makes up a huge chunk of its oil and gas production, so for its commitment to be meaningful, BP needs to close these loopholes.
Focus on the real solutions.
Some of BP's ideas for solving the climate crisis are… not great. They're pushing biofuels, for example, which cause deforestation. They also think we should make hydrogen (which could be an important green energy source) from fossil fuels, rather than from clean electricity. They need to drop these distractions from the real solutions and get behind technologies that'll actually fix the problem. And if their plans include lots of carbon storage or carbon offsetting projects, we'll make sure they know these dangerous distractions won't fly.
Sell less fuel
BP doesn't just sell oil from its own oil wells. In fact, your local BP petrol station sells fuel produced by lots of different companies. If BP doesn't cut emissions from oil sales as well as production, they could end up just moving the problem around.
Your move, Shell
BP's announcement could have a huge influence on the rest of the oil industry, especially if they can fix these problems. If all the big oil companies made similar plans – and stuck to them – we'd boost our chances of keeping the worst climate impacts at bay.
So our eyes will be on Shell – and the rest of the oil industry – to start taking the climate emergency seriously.
This isn't the end of the story, but it could be the start of a new chapter. Let's use this unexpected ray of hope to light up the path ahead.