Legault backs down in the face of public pressure and rejects GNL Quebec project.
After defeating the Energy East pipeline in 2017 and sending the company behind Goldboro LNG back to the drawing board earlier this month, Quebec premier's Legault's announcement that the GNL Quebec plant will not go ahead is another death knell for the fossil fuel industry. The era of polluting and destructive energy is over. It is high time to turn the page, stop extracting fossil fuels, take concrete action for a just and green transition.
This decisive victory is collective!
The first protest against the project was organized by Innu land and water protectors in 2017. Following their lead, hundreds of events have taken place across Quebec bringing together hundreds of thousands of people of all ages and all walks of life behind a common demand: "We deserve better!"
Along the way there have been many exciting moments!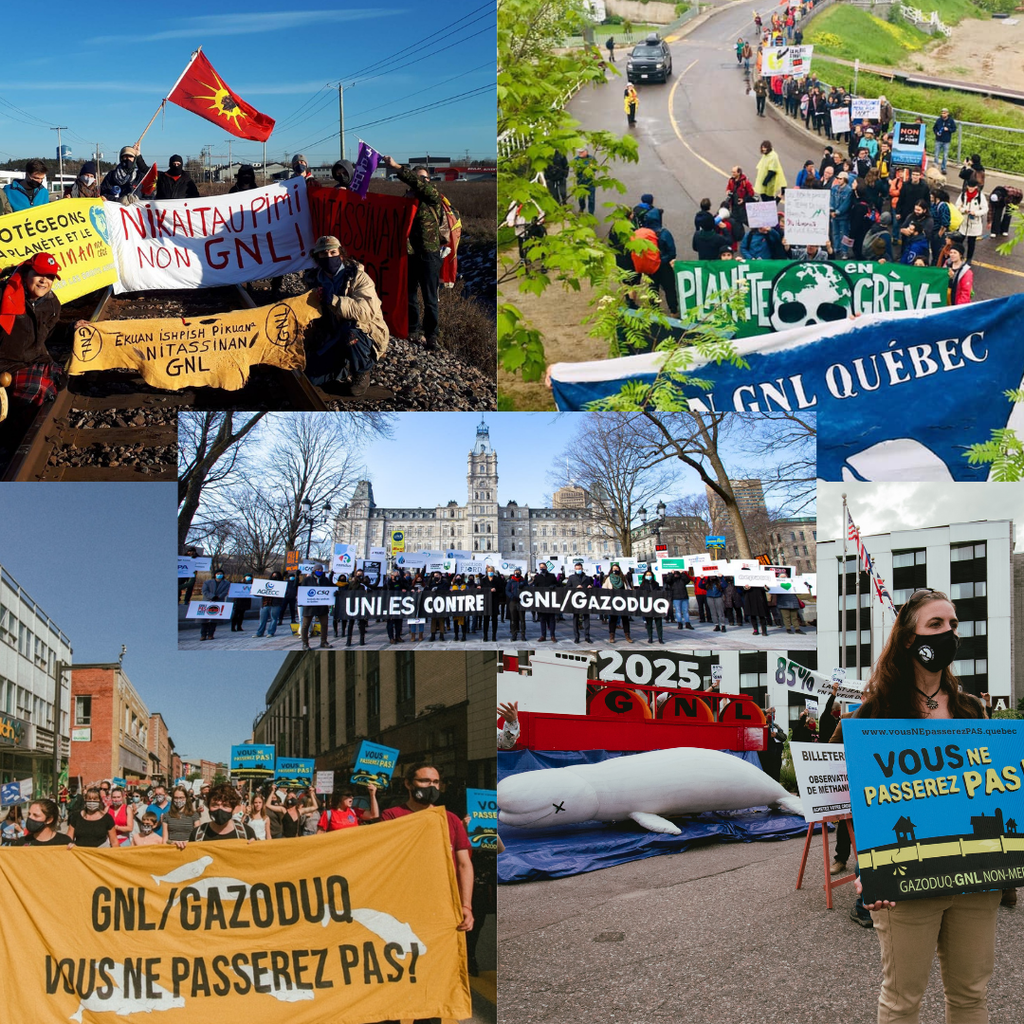 Some of the highlights: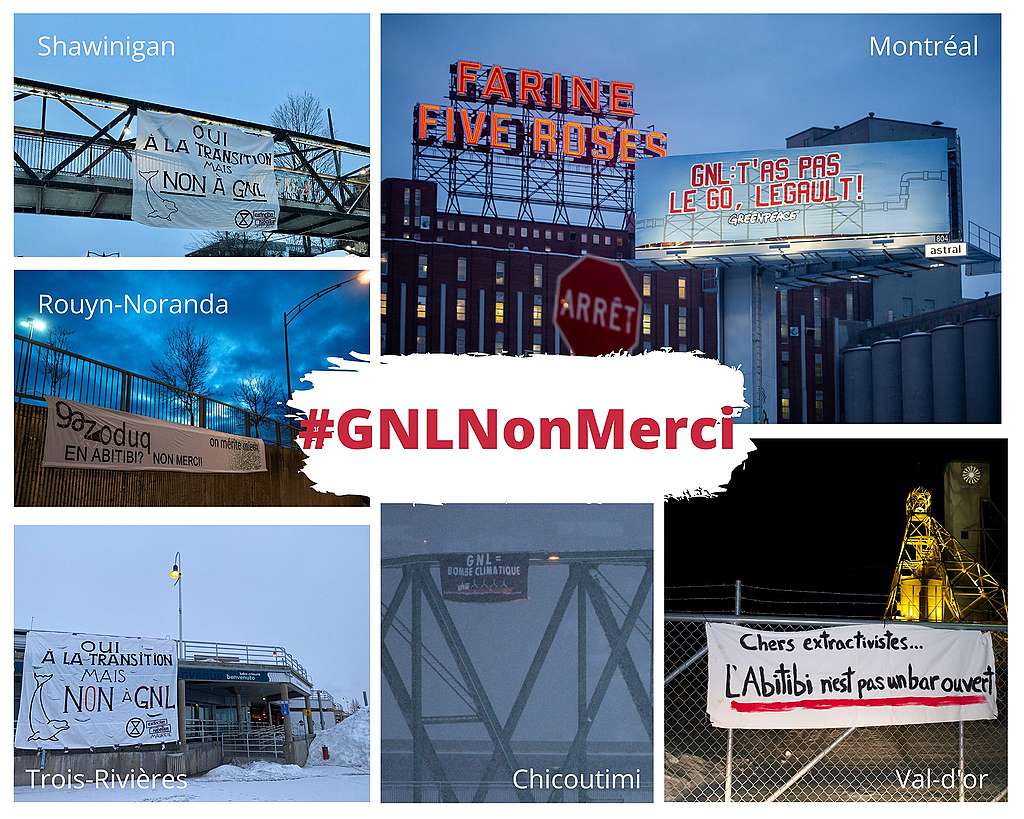 Local leadership
All along the pipeline route and gas export site, local collectives have stood up to this destructive project , notably the Coalition Fjord in the Saguenay, the Collectif Innu Mashk Assi on the Nitassinan, the Mouvement citoyen littOralement inacceptable in Tadoussac, the Comité citoyen carboneutre de la MRC de Maskinongé in Mauricie as well as Gazoduq parlons-en, the Coalition anti-pipeline de Rouyn-Noranda and Action boréale in Abitibi.
Targeting funding to stop fossil fuels
Earlier this year, the International Energy Agency (IEA) stated in its latest roadmap that there must be no new investment in new fossil fuel projects, including gas, in order to achieve "carbon neutrality" by 2050. In a context of increased public demand for climate action, governments, investors and public institutions are increasingly turning their backs on coal and gas. In the case of GNL Quebec, the withdrawal of major investors in 2020 and 2021 has now been followed by an official refusal from the Quebec government. Despite the industry's attempt to pass off fossil gas as a "transition energy", the tides are turning and the end of GNL Quebec compounds the global trend.
Thank you to each and every one of you who has supported and participated in this campaign. You signed petitions, you donated to support our work, you challenged Legault and his cabinet by email, phone and social media – and much more. Your actions paid off.
Let's take time to celebrate! It's not every day that we win such a big environmental battle. But lately there have been a few 🙂
And let's continue to contribute to the environmental, social and economic transition together with local communities — who are leading resilient projects that sustain and respect traditions and ecosystems. And let's continue to protect life and prevent destruction everywhere.
Help us share this great news