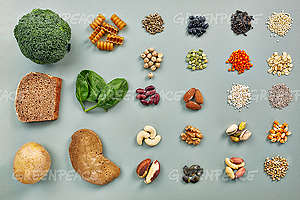 Greenpeace calling for a culture shift towards more plant-based food and away from industrial meat
(Toronto) – To mark World Meat Free Week (17-23 June), Greenpeace Canada is inviting people to reduce their meat consumption, eat more plant-based food and celebrate the week with friends and family across the country. During the week, people around the world are going meat-free and taking the opportunity to reduce our carbon footprint, improve our health and try something new.  
Here in Canada, Greenpeace has launched an online platform, encouraging Canadians to pledge to reduce our reliance on industrial meat and to start making healthier choices for future generations. The site includes a free guide with easy recipe ideas, nutrition advice, and simple tips for eating more healthy vegetables.
"Industrial meat is warming our planet, harming our health and polluting our water. By making better food choices together, we can be part of changing this system," said Shane Moffatt, Head of Nature and Food Campaign at Greenpeace Canada. "More and more Canadians are already going meat-free, trying tasty new foods and embracing plant-based alternatives so there is clearly an appetite for change. Everyone deserves healthy food and a healthy planet. And whether it's changing your diet for a day, a week or a year, we can all be part of the solution," added Moffatt.
According to the latest report from the Intergovernmental Panel on Climate Change, we have just over a decade to get greenhouse gas emissions under control. Meat production is responsible for as much of these emissions as all the cars, planes, ships and trains combined. If left unchecked, emissions from the livestock industry could undermine the success of the Paris Climate Agreement. Based on the best available science, Greenpeace is calling for a global reduction of 50% in meat production and consumption by 2050.
Greenpeace is inviting participants to share the challenge and tag their friends and family on social media using the hashtag #LessMeatMoreVeg.  
-30-
For more information, contact:
Mojgan Mohammad, Communications Officer, Greenpeace Canada
[email protected], +1 514 400-3313
LINKS:
Pledge https://act.gp/2wOjdvw
Instagram https://www.instagram.com/greenpeace_canada/
Facebook https://www.facebook.com/greenpeace.canada
Twitter https://twitter.com/GreenpeaceCA