Yesterday our message was delivered in the House of Commons: the federal government must act immediately to protect the Amazon rainforest from destruction.
Yesterday afternoon was an important moment in our fight to protect the Amazon rainforest when our demands to the federal government were presented to the House of Commons. MP Paul Manly (Nanaimo-Ladysmith, member of the Green Party caucus) shared our Parliamentary e-petition – signed by thousands of supporters – with the assembled politicians in the House of Commons.
The federal government now has just 45 days to table a response to our demands: That Foreign Affairs Minister François-Philippe Champagne halt negotiations on the Canada-Mercosur free trade deal with Brazil and make a public statement that the Bolsonaro government's assault on the environment and human rights is unacceptable to Canada.
Earlier in the day we hosted a Facebook Live with Paul Manly, in which he drew powerful parallels between what is happening in the Amazon and what is happening here in Canada – and the federal government's responsibility to act for our safety in dealings within the country and internationally.
We also hosted a Facebook Live with Marie-Josée Renaud of Union paysanne, one of the amazing organizations that have supported this campaign. She offered important insights into how the Amazon fires and proposed Canada-Mercosur trade deal uphold destructive industrial agribusiness – and she put forward a powerful alternative for a sustainable food system that puts people and the environment at its heart.
After months of campaigning, the Liberal government has remained all too silent on this issue, even as pressure grows on them to act. The web petition we've been running since September has been signed by more than 40,000 people. Thousands of Tweets have been sent, and the issue has been covered in dozens of media articles. We've even had an animation short film screened in Canadian cinemas!
Now with the presentation of the House of Commons e-petition, the deadline is ticking for the Liberal government to respond. This is an opportunity for the government to take a stand on an issue that matters deeply to Canadians.
Minister Champagne, we're looking to you: Speak out against the Bolsonaro government's attacks on Indigenous Peoples and the environment, and call off the Canada-Mercosur trade deal.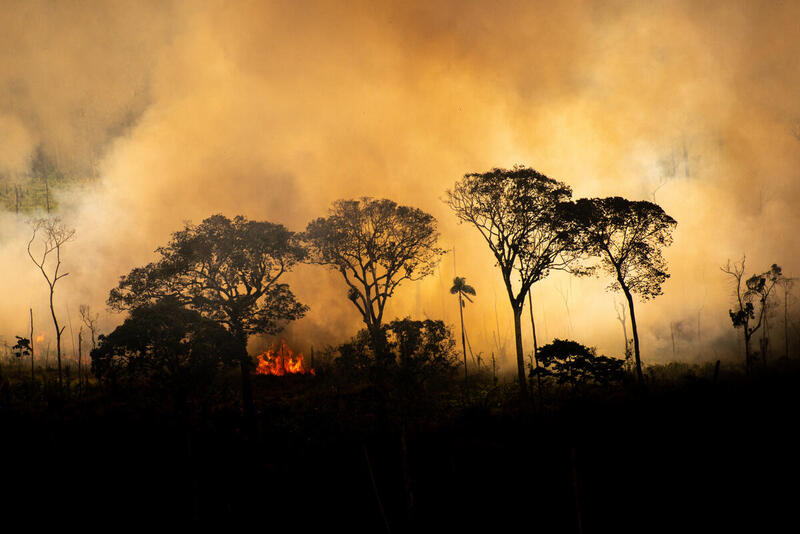 Help defend the Amazon
Fires are threatening the largest rainforest on Earth, clearing land for cattle to feed the international demand for cheap beef. Tell the Canadian government to not be complicit in Amazon destruction!
Take action