Election campaigning is on hold in at least a half-dozen ridings in Alberta where wildfires are threatening homes and lives. At the time of writing, over 29,000 Albertans were under mandatory evacuation orders as 108 wildfires burned across the province, with 31 of them classified as 'out of control'.
Protecting lives, livelihoods and homes has to be the top priority in moments of crisis like this. That means getting people out of the fire's path and supporting the first responders making extraordinary efforts to control the situation.
There will, no doubt, be some who say the discussion should stop there. Who will say that moments of crisis are not the time to talk about how our best climate scientists have warned that extreme weather-fueled disasters will continue to become more common and more destructive the longer we take to respond to the climate crisis. Silence would do an immense disservice to those currently fleeing the fires and those who will face unnecessary risks of doing the same in the future.
The difficult truth is that our production and use of fossil fuels is driving climate change and worsening wildfires. Natural Resource Canada reports that fire-prone conditions are predicted to increase across Canada due to climate change. This could potentially result in a doubling of the amount of area burned by the end of this century, compared with amounts burned in recent decades. Boreal forests, which have been greatly influenced by fire through history, will likely be especially affected by this change.
This is no longer simply a problem for the future. A scientific assessment of British Columbia's record-setting wildfire season in 2017 found that climate change made the weather conditions responsible for it 2 to 4 times more likely and increased the area burned by a factor of 7 to 11.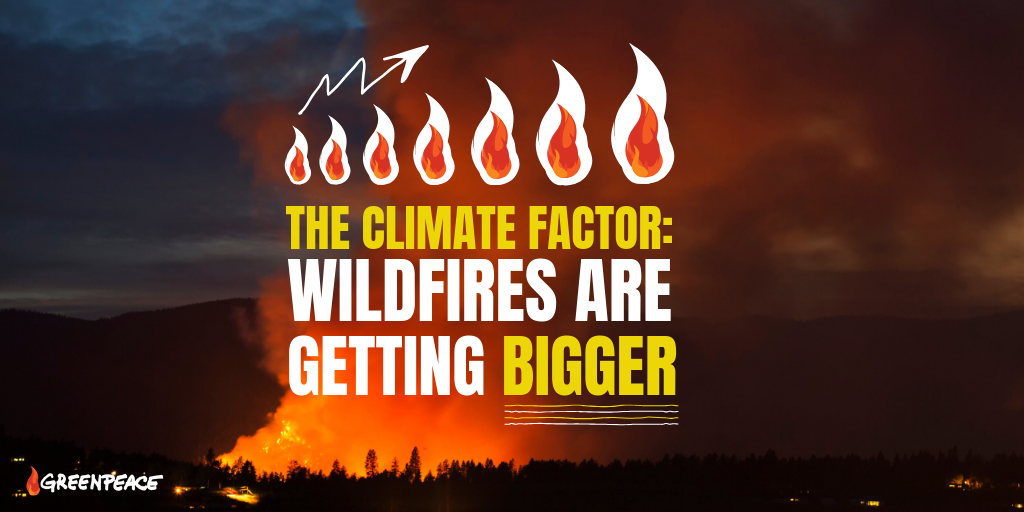 Yet heading into the Alberta election, pundits were predicting that both parties would avoid discussing climate change on the campaign trail. In an effort to neutralize the topic, the United Conservative Party put out a climate change 'plan' that included no interim targets or new measures and only an aspiration of achieving net-zero by 2050. Thus far, the Alberta NDP has chosen to rest on their laurels (admittedly much stronger laurels than the UCP), perhaps assuming they have the climate-conscious vote locked up.
Silence on the role of fossil fuels in disrupting people's lives and destroying their homes serves only the oil and gas companies who profit from selling them. It also exacerbates inequities, like how Indigenous communities are more at risk because they are more likely to live in the remote areas where fires are difficult to access and to contain.
These wildfires should be a wake-up call for a swift transition to clean energy, as continuing to use fossil fuels during a climate emergency is literally playing with fire. If the political parties won't put it on the election agenda, hopefully voters will.