If there's one thing you don't want, it's to freeze your fingers off in the Boreal Forest. At minus 37, that's not always easy.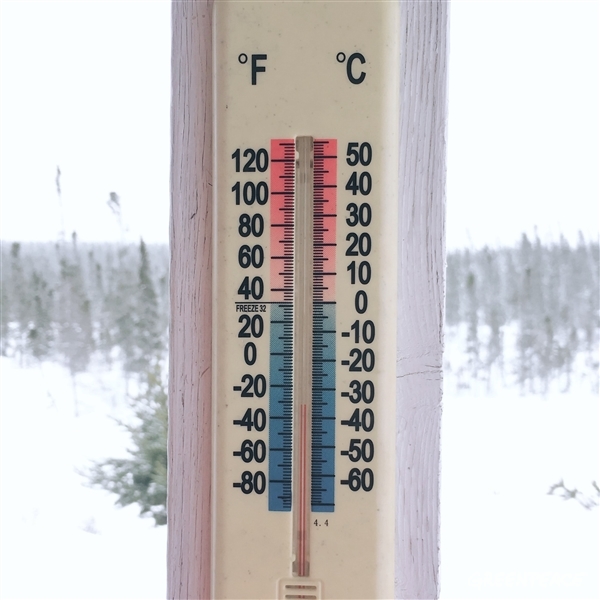 Equipped with what I thought were appropriate winter boots and warm gloves for my trip to the Cree First Nation of Waswanipi in the Eeyou Istchee territory of central Quebec, I was quickly told they wouldn't do the trick. My hosts laughed at my brand new -40 winter boots and showed me how thick the felt liners on warm boots should be.
Bundled up to face the extreme cold temperatures, the jackets and pants the Cree wear are ultra modern, made with some of the latest and best high-tech fabrics, designed to keep out the cold and damp, and keep in the heat. Wearing the best brands is not a fashion statement, it's a matter of survival.
The mitts, however, that everyone wears, are of a different nature. They are all still traditionally made by the women, from furs the men traditionally hunt. Hand-stitched and embroidered, they are, of course, amazingly warm and soft. And beautiful. Of course, I wanted to get my hands on a pair. I asked around where they got theirs, and one after another, they told me their mitts are always made by their mothers and grandmothers for their family…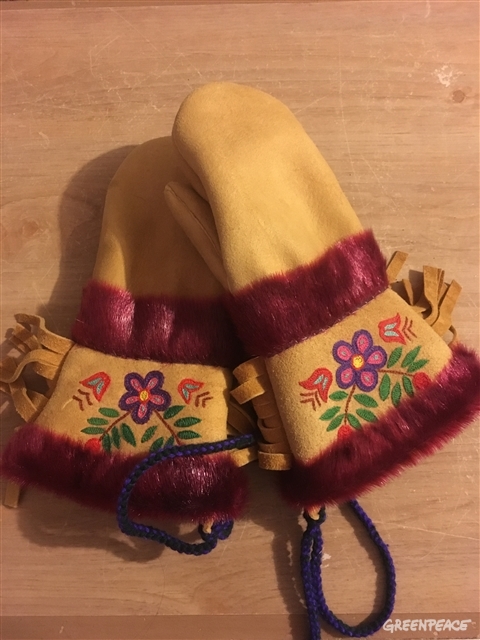 Handcrafted Cree mitts
Oh.
So I asked if someone would possibly consider making an extra pair or two? I would be happy to buy them, I said.
Of course that was possible!
Over the next few days, we noticed how perfect everyone's mitts were. Their hands were always warm and dry, yet the mitts were tough enough for working, for gathering wood, and building fires.
Back in Waswanipi, we talked to a few grandmothers. The craftswomen behind the infamous mitts. Unfortunately they didn't have any mitts on hand.
When are you leaving? In 3 days?
It was obvious by their expression. No, there simply wasn't enough time to make us a pair.
The last evening together, we were gathered around a communal supper, laughing and sharing stories of our trip to the Broadback during probably the coldest week of the year. Of the decade. Of the century. Polar vortex plus bomb cyclone! We promised to come back; perhaps next time the weather would be better and we could spend the day walking in the Boreal forest. We might not even need mitts, they joked.
Then suddenly, Don came in carrying gift bags.
With mitts! With mitts? WITH MITTS! 2 pairs, one for my colleague and one for me.
Made just for us…they laughed. Planned since the beginning.
Unless, of course, we didn't like them.
As if.
Help us work with First Nations like the Waswanipi Cree to protect the boreal forest.
Related articles:
Behind the Scenes: Visiting the Cree Nation of Waswanipi during the polar vortex