Political posters have always been an important medium to spread messages for a more just and peaceful future whether to mobilize people to the streets, call attention to an injustice, or communicate with communities and decision-makers.
When art and activism mix, the effect is always powerful!
After targeting liberal MPs online, during their virtual events, and by phone and email, we've taken our pressure to the streets! Since last week, we've been postering around MP offices across the country calling for a green stimulus.

The posters are amplifying the voice of Canadians who shared their message for a green and just recovery.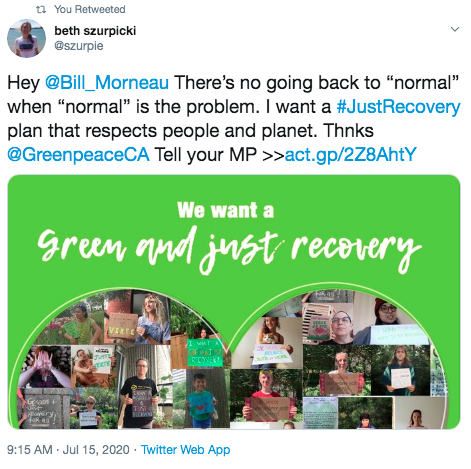 So far:

– We've gone to 21 MP offices and counting!
– Dozens of volunteers have gone postering (respecting physical distancing and COVID-19 guidelines of course)!
– We've covered nine Canadian cities from coast to coast, and the number is growing!

A BIG shout out to the amazing volunteers who are making this campaign visible!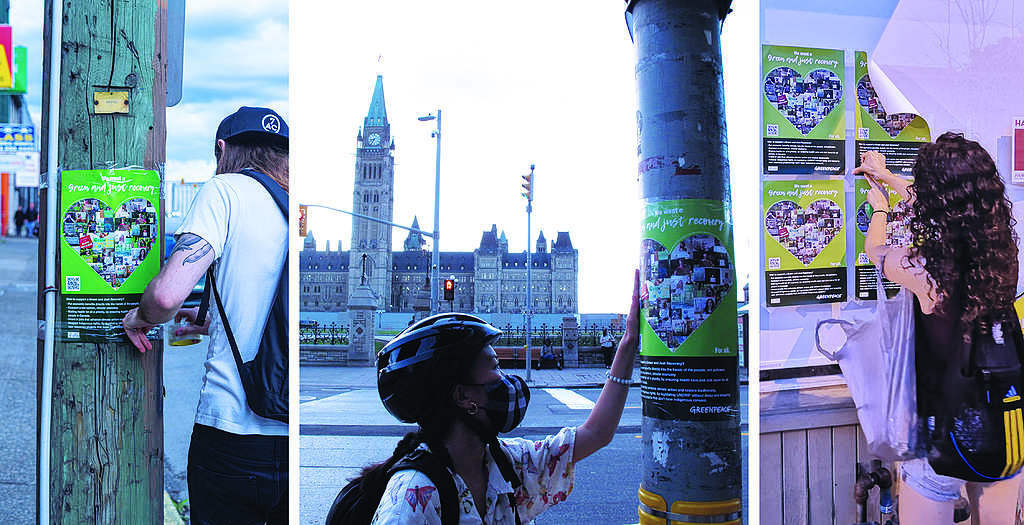 Here's what some of our volunteers have to say:

"Putting up the posters was empowering, quick, and easy. It was a good way for me to voice the changes that I want to the people that can facilitate the change. It was a small act that could go a long way, especially as we all come together as a group to remind those in power of what is important. I felt comforted to know that Greenpeace, an organization that I trust and admire, was backing my actions." – Eva Bernal, Volunteer in Toronto.

"With a lot of online actions taking place due to the pandemic, I realize just how much I love going out to do activist work. Postering helps me feel more connected to the current campaign." – Trevor, Volunteer in Whitby.

"The waves of demands and demonstrations concerning the social and environmental problems affecting our society have multiplied in recent months and prove that the system that was in place before the pandemic was unfair and destructive. That is why I believe that a fair and green recovery should be a priority in economic recovery plans, because if we have to rebuild our system, why not make it better than the previous one?"
– Camille, Volunteer in Montreal.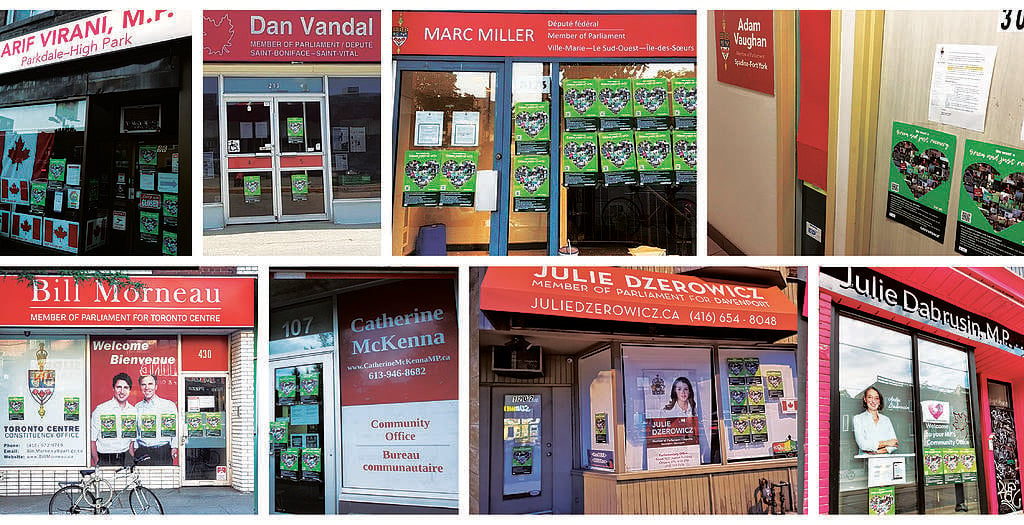 While our first week of postering was a great start, we need to make sure we keep up the pace.

We need more MPs to feel the public pressure to come out publicly to lead the way for a green and just recovery.

Here are 5 top reasons why your MP should support this.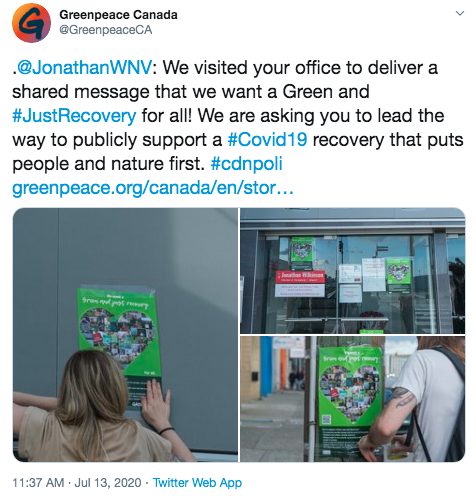 Do you want to get involved by putting up posters in your city?
<< Download the poster! >>
Large color poster
Small black & white
Use these guidelines to help poster in your community.
Have questions or need support? Contact us at [email protected]
The stakes are high; the future is uncertain. But volunteers and supporters like you are making change happen.


Thank you for all that you do!
Add your name and grow the movement for a Green and Just Recovery in Canada.