Brussels – A draft EU climate strategy offers upcoming global climate talks a glimmer of hope, said Greenpeace. Media have leaked the strategy, ahead of the scheduled launch this afternoon. In its most ambitious scenario, the European Commission's long-term strategy proposal on EU climate action would give humanity a slim chance of avoiding the worst impacts of climate change. The strategy was leaked as Greenpeace activists continue to occupy a chimney at Europe's largest coal plant in Poland, where global climate talks are due to start on Sunday.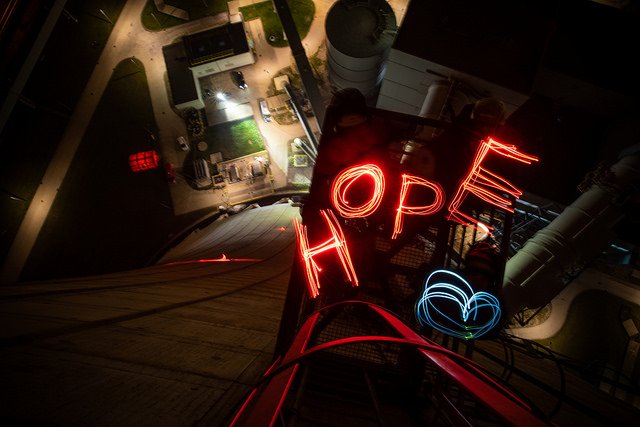 The proposal, which sets out how the EU will meet its commitments under the Paris climate agreement, lays out several scenarios with three levels of emission cuts. Only the most ambitious pathway to achieve net zero emissions by 2050 would give Europe a chance of avoiding catastrophic climate change.
Greenpeace EU climate and energy policy director Tara Connolly said: "This is our moment of truth and the Commission's plan throws us a lifeline. People in Europe and around the world are making changes in their daily lives to reduce their impact on climate change. But they can't do it alone. With twelve years left to save ourselves and our planet, it's time for European governments to stop talking about climate leadership and to take the action needed to be climate neutral by 2040."
To avoid the worst impacts of climate change by staying within 1.5°C degrees of global warming – as indicated in the latest United Nations Intergovernmental Panel on Climate Change (IPCC) report – and to make up for its historic emissions, the EU would need to fully decarbonise by 2040. The IPCC report also clearly states that emission cuts between now and 2030 are what will make or break the world's response to climate change. Almost all scenarios in the Commission's proposal do not include a significant increase in the EU's 2030 climate target, which would leave the bloc with a mammoth task to cut emissions between 2030 and 2050.
The IPCC report also made clear the cost of inaction on climate change, including the difference in the scale of impacts under 1.5°C and 2°C of warming. The difference between them is almost three times as much losses in crop yields and double the drops in fish stocks. The Mediterranean would be hard hit with almost three times as many heatwaves and a doubling in the length of annual droughts, causing serious water shortages for large parts of the population.
The Commission will present its draft strategy at the global climate conference (COP 24) in Katowice, Poland, on 12 December. The European Parliament's environment committee is expected to comment on the Commission's strategy by 1 March 2019. A final agreement between EU governments is expected in 2019. According to the Paris climate agreement, all parties – including the EU – must submit updated 2030 emissions targets by 2020.
For more information about the political timeline and the relevant science, please refer to our media briefing.
Contacts:
Tara Connolly – Greenpeace EU climate and energy policy director: +32 (0)477 790416, [email protected]
Greenpeace EU press desk: +32 (0)2 274 1911, pre[email protected]
For breaking news and comment on EU affairs: www.twitter.com/GreenpeaceEU
Greenpeace is an independent global campaigning organisation that acts to change attitudes and behaviour, to protect and conserve the environment and to promote peace. Greenpeace does not accept donations from governments, the EU, businesses or political parties.