Brussels – A leaked five-year plan setting political priorities for Europe has exposed a stubborn reluctance by governments to take urgent action against the existential climate and ecological crisis, warned Greenpeace.
European leaders are expected to endorse the EU's New strategic agenda 2019-2024 at a crucial summit in late June. The summit will take place amid growing public concern over climate breakdown and follows a European election where environmental issues featured more prominently than fears over immigration.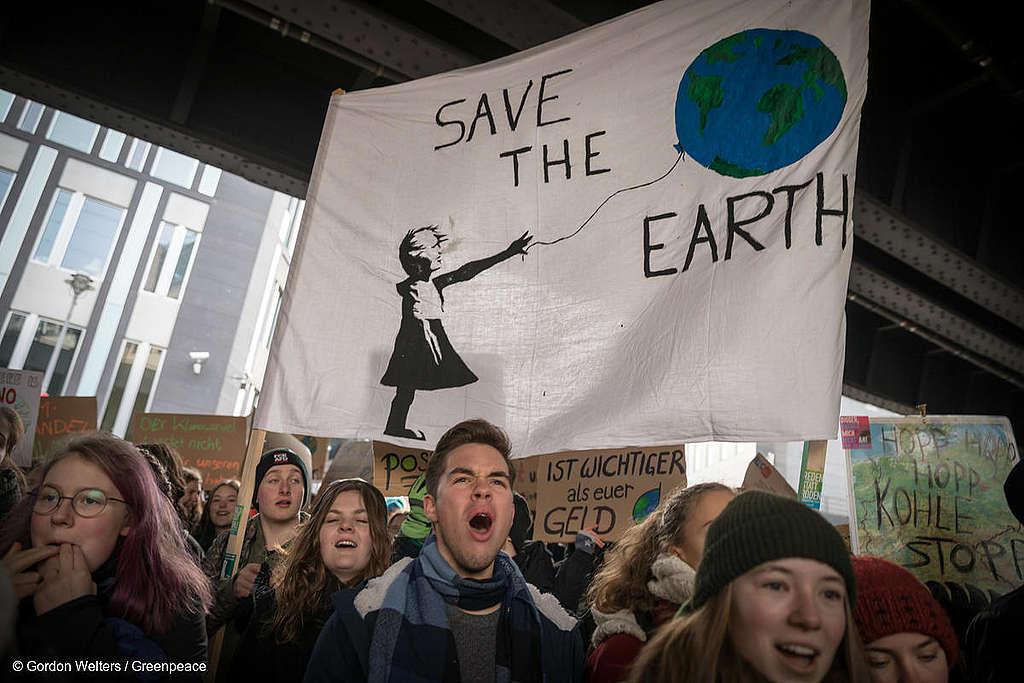 Greenpeace EU director Jorgo Riss said: "European leaders are feeling the pressure to talk big on climate, but their 'strategic agenda' is more of a collection of buzzwords than an emergency response to humanity's greatest threat. This list of contradictory proposals suggests European leaders will prioritise economic growth in much the same way as before, driving social inequalities and fuelling the climate and ecological crisis even further. Sure, the climate crisis gets a polite mention, but it clearly plays second fiddle to an overblown defence agenda. The problem is we are running out of time and European leaders are more concerned about pandering to authoritarian nationalists than dealing with the real impending crisis. Promises of a 'strong economic base' and 'control of the external border' will crumble as a result of climate impacts."
The strategic agenda lists climate action as one of its four priority areas. It mentions the Paris climate agreement, but fails to underline the urgency of steep emission cuts required by science. It states the need for the EU to achieve 'climate neutrality' – to reach net-zero greenhouse gas emissions – but does not indicate a target date that would spur immediate action. It mentions the cost of acting to stop climate breakdown, but fails to mention the cost of inaction. It highlights the genuine need for an inclusive green transition, but, when it comes to economic development, fails to point to measures like tax justice.
The leaked strategic agenda also says EU climate action should take into account "national circumstances" and is conditional on other countries stepping up climate action. This is in contrast, for example, to plans for the development of "a more ambitious, comprehensive and coordinated industrial policy" and the EU's single market, where "short-term difficulties cannot be invoked as an argument against a long-term strategy that is bold, comprehensive and forward looking."
The draft also does not at all address the need for changes in food production and the EU's common agricultural policy – which accounts for almost 40% of the EU budget – and only has a fleeting mention of the transport sector. Together, farming and transport are responsible for around 40% of the EU's emissions (and likely more), with their impact continuing to grow.
Representatives of national governments are set to meet in Brussels on 11, 13 and 17 June to develop the EU's strategic agenda further, before European leaders endorse it on 20 and 21 June.
Contacts: Greenpeace EU press desk: +32 (0)2 274 1911, [email protected]
For breaking news and comment on EU affairs: www.twitter.com/GreenpeaceEU
Greenpeace is an independent global campaigning organisation that acts to change attitudes and behaviour, to protect and conserve the environment and to promote peace. Greenpeace does not accept donations from governments, the EU, businesses or political parties.