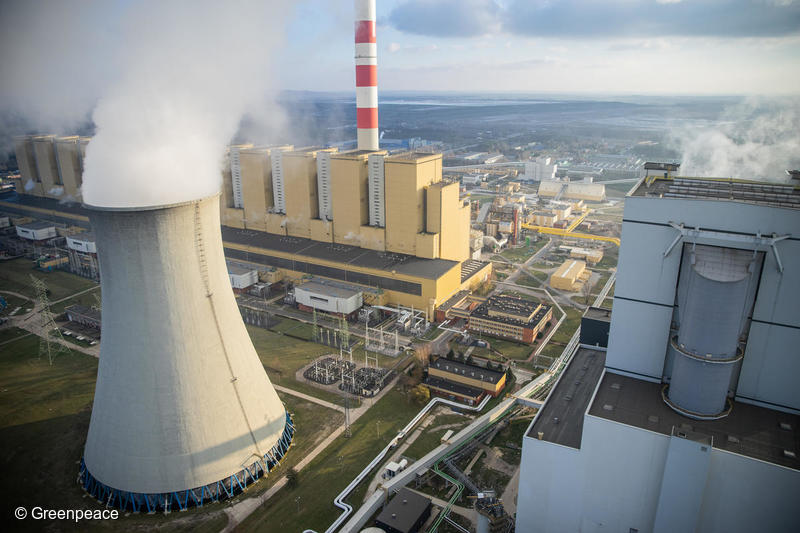 Brussels – Ahead of a crucial summit that could define the EU's collective response to the climate crisis, the European Commission has released its recommendations to EU countries on their National Energy and Climate Plans (NECPs).
Based on the existing plans, most governments will fall short of the EU's energy efficiency and renewable energy targets for 2030. These targets are not in line with the Paris climate agreement's objective of restricting global heating to 1.5°C.
Greenpeace is calling on the EU to cut greenhouse gas emissions by 65% by 2030 (compared to 1990 levels) and to achieve net-zero emissions by 2040, in line with scientific advice to prevent a climate catastrophe.
Greenpeace Poland energy policy adviser Anna Ogniewska said: "It's not surprising that many countries are lagging behind when it comes to climate action. Most governments are just waking up to the climate emergency, as public concern grows and scientists warn that the window for action is closing fast. The EU needs to raise the bar if it's serious about driving global efforts to stop climate breakdown. This means ramping up the 2030 emissions target and backing a 2040 net-zero emissions target. Every delay in climate action will cost lives, wreck the natural world and rob us of our future."
Contacts:
Anna Ogniewska – Greenpeace Poland energy policy adviser: +32 477 79 04 15, +48 506 124 689, [email protected]
Greenpeace EU press desk: +32 (0)2 2741911, [email protected]
For breaking news and comment on EU affairs: www.twitter.com/GreenpeaceEU
Greenpeace is an independent global campaigning network that acts to change attitudes and behaviour, to protect and conserve the environment and to promote peace. Greenpeace does not accept donations from governments, the EU, businesses or political parties.