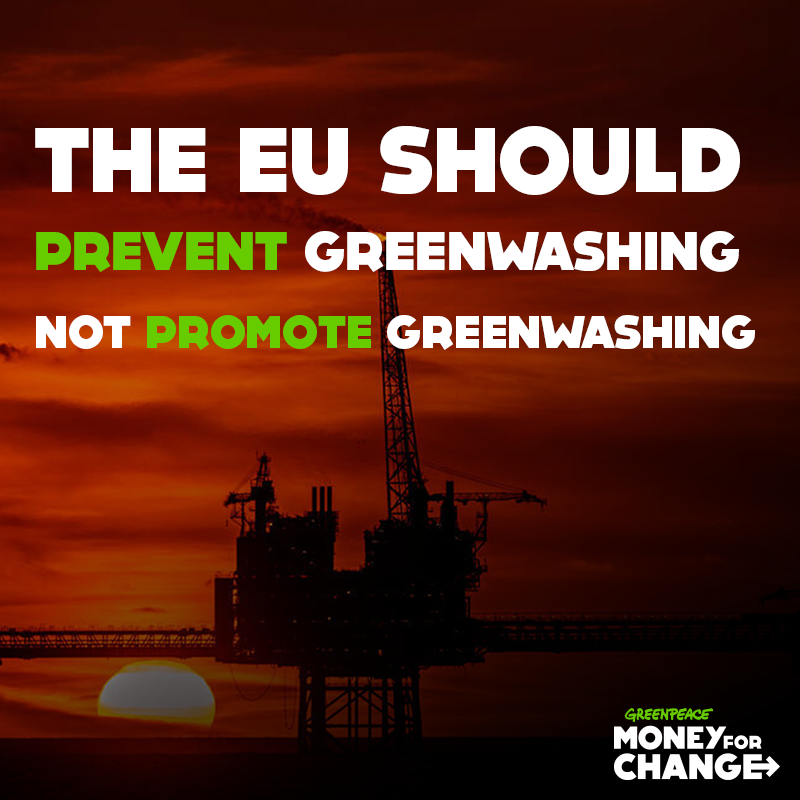 Last year, the European Commission proposed which kind of energy should be considered green and how to set rules to support their development. Sounds great, right? But the plan has been completely derailed. 
The Commission has put forward rules that would label fossil gas and nuclear energy as green, diverting the money that should be spent on the deployment of renewables. What a shameful act!
Coming as a surprise to no one, Russia is one of the countries that would benefit the most from the European Commission categorising these polluting energy sources as sustainable.
New research released today by Greenpeace France shows that massive Russian companies like Gazprom, Rosatom and Lukoil lobbied the European Commission to change the rules from what the Commission's own climate scientists advised.
We need to make sure the EU sets rules that benefit you, your family, your community and our shared climate. That is why we need you to talk with your Members of the European Parliament (MEPs).
We need to show MEPs that people in Europe want them to vote down this greenwashed plan, known in EU-speak as the "taxonomy delegated act" or just taxonomy.
So far, politicians in Brussels have been hearing a lot from lobbyists representing Russian companies like Gazprom and Rosatom; companies that send their profits into funding Putin's war machine, and have no interest in your wellbeing and safety.
Now it's time for Europe's politicians to hear from you.
The taxonomy plan on the table represents Putin's interests, and if the taxonomy's new gas rules are fully taken up, Europe could be filling Russia's treasury with an extra €4 billion a year. 
Will you let the story of Europe's energy transition be written by Putin, Gazprom and the nuclear industry?
We deserve to live in a continent that is resilient, independent of climate-wrecking energy and focused on renewables. We need to make sure that the taxonomy paves the way to a peaceful future. You and I can make the European Parliament hear us.
Ariadna Rodrigo is a sustainable finance campaigner at Greenpeace EU.