Tell President Duterte to acknowledge the urgent situation we are facing by declaring a climate emergency.
TAKE ACTION
December 3, 2019, Tuesday
10:00 (GMT +8)
Children gather by the seawall as strong waves brought by Typhoon Kammuri surge high along the coastline in Legazpi City.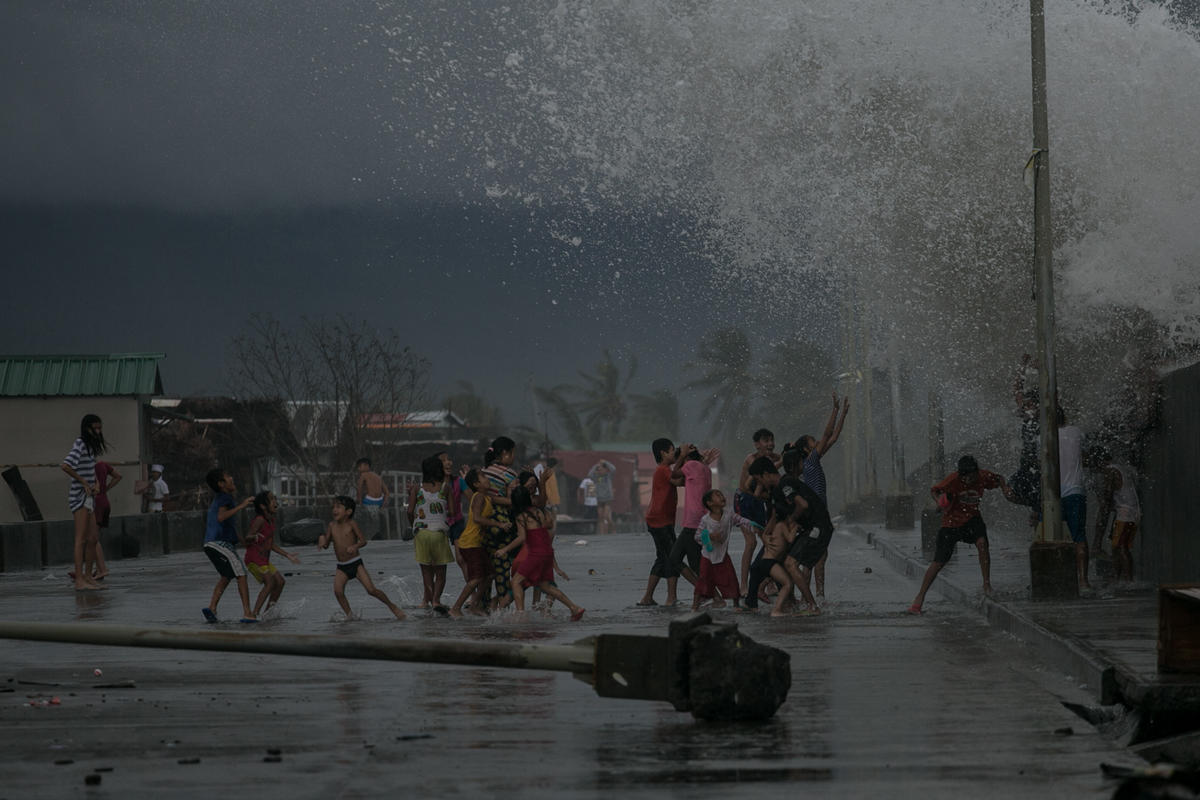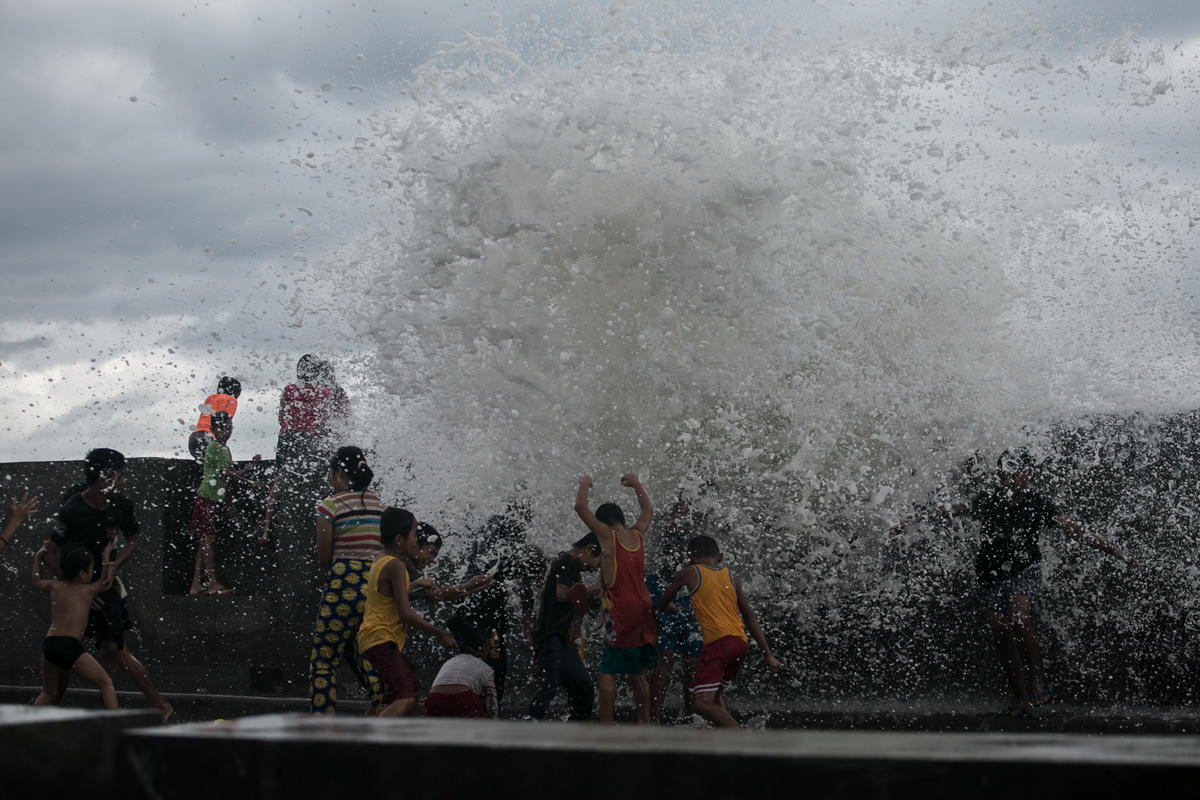 Workers repair damaged houses along the coastline.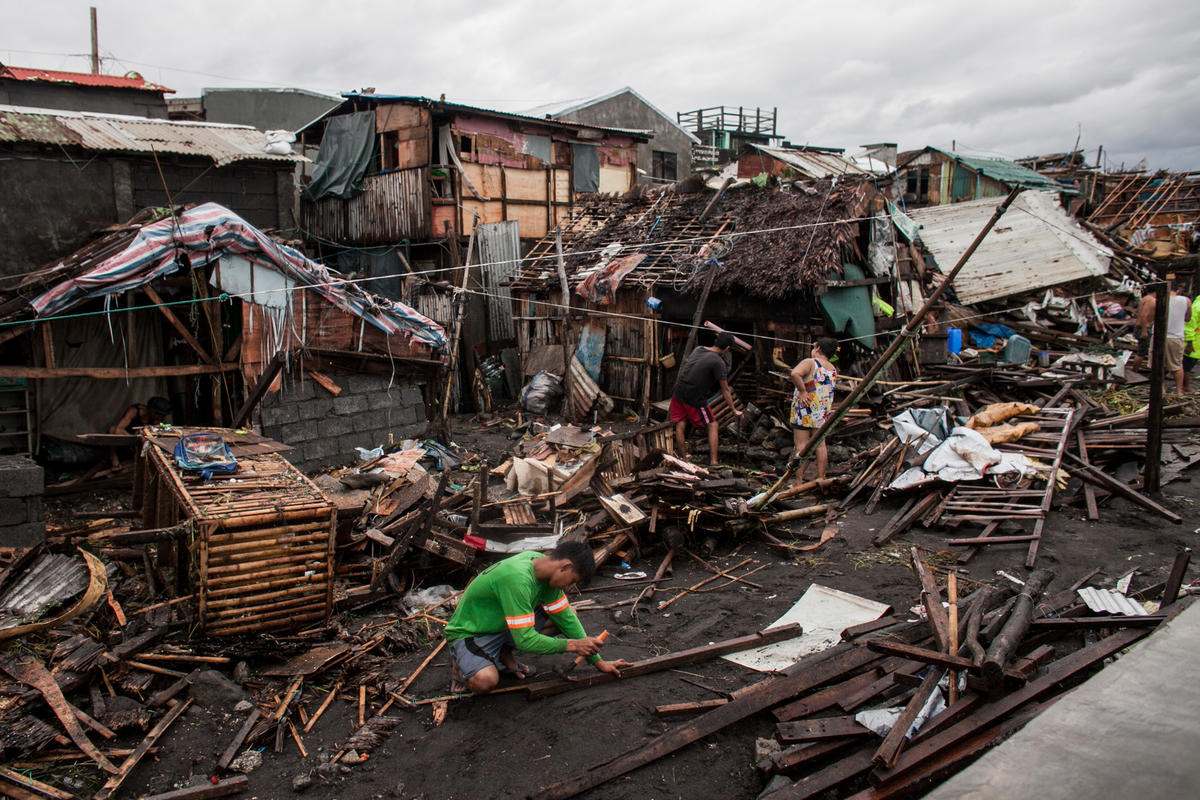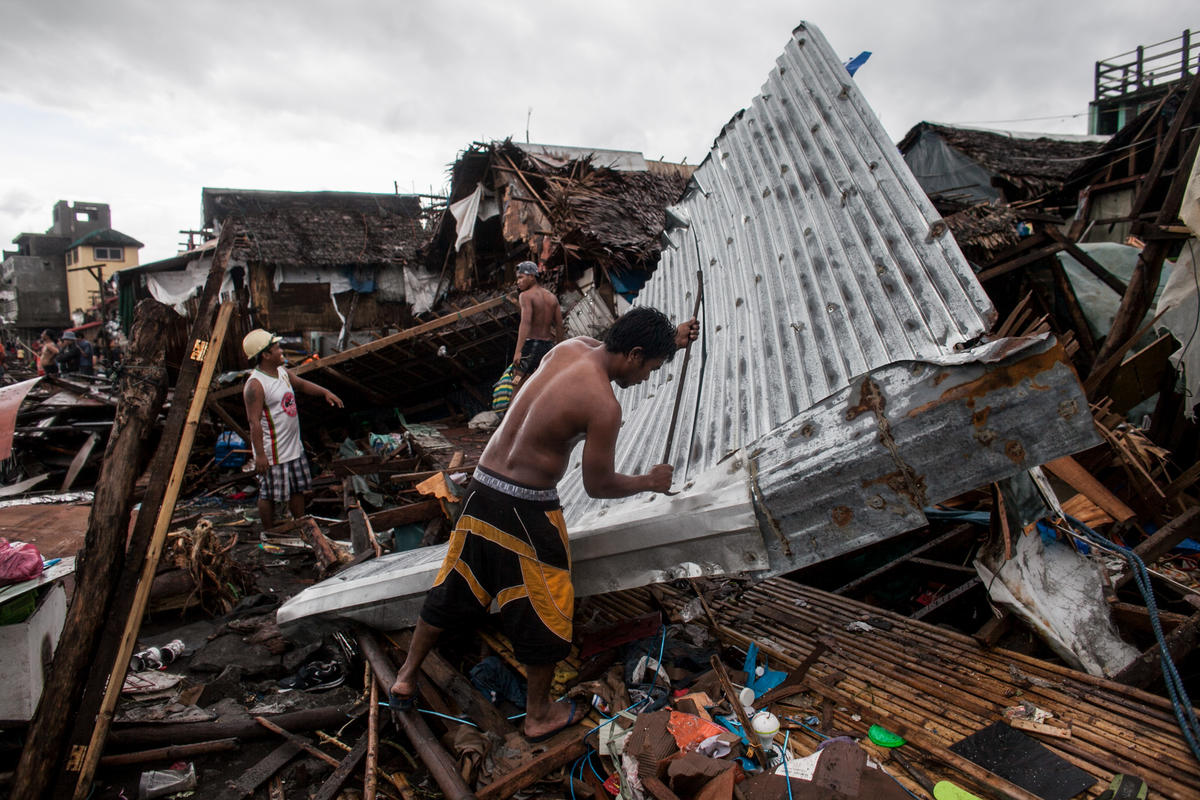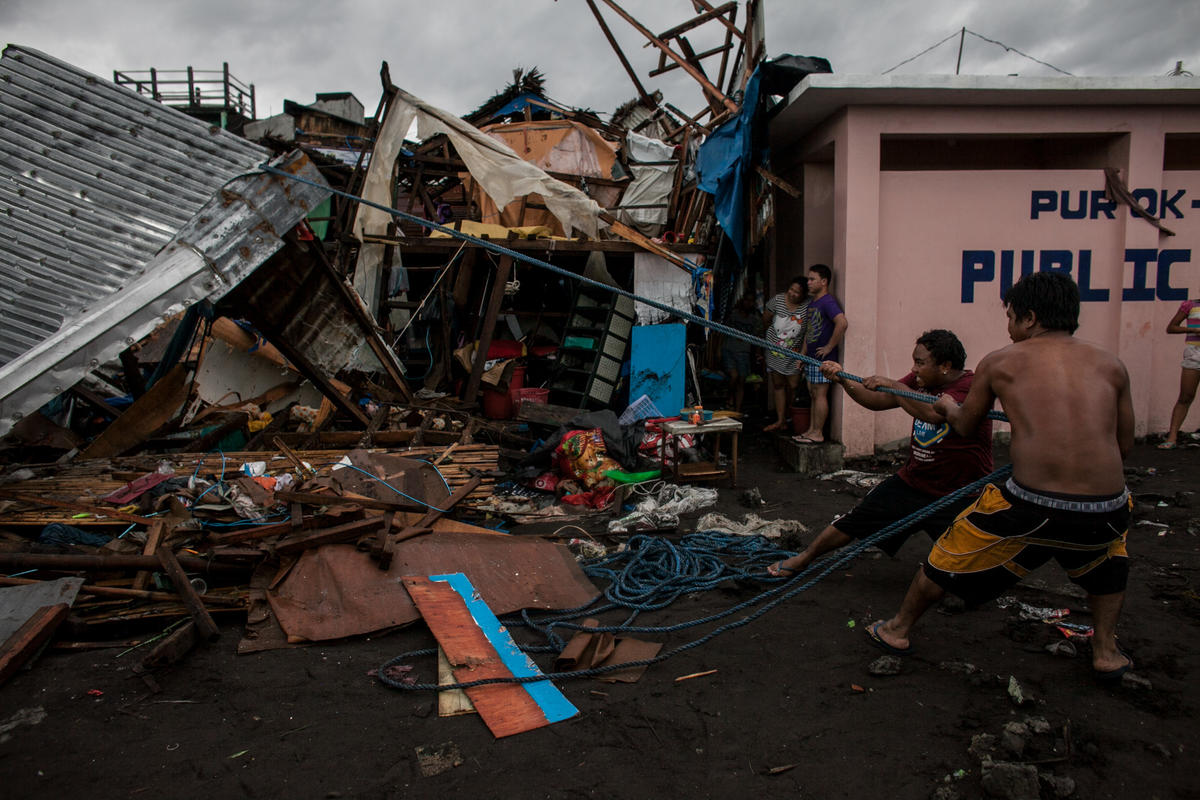 8:00 (GMT +8)
Residents wading through flooded streets.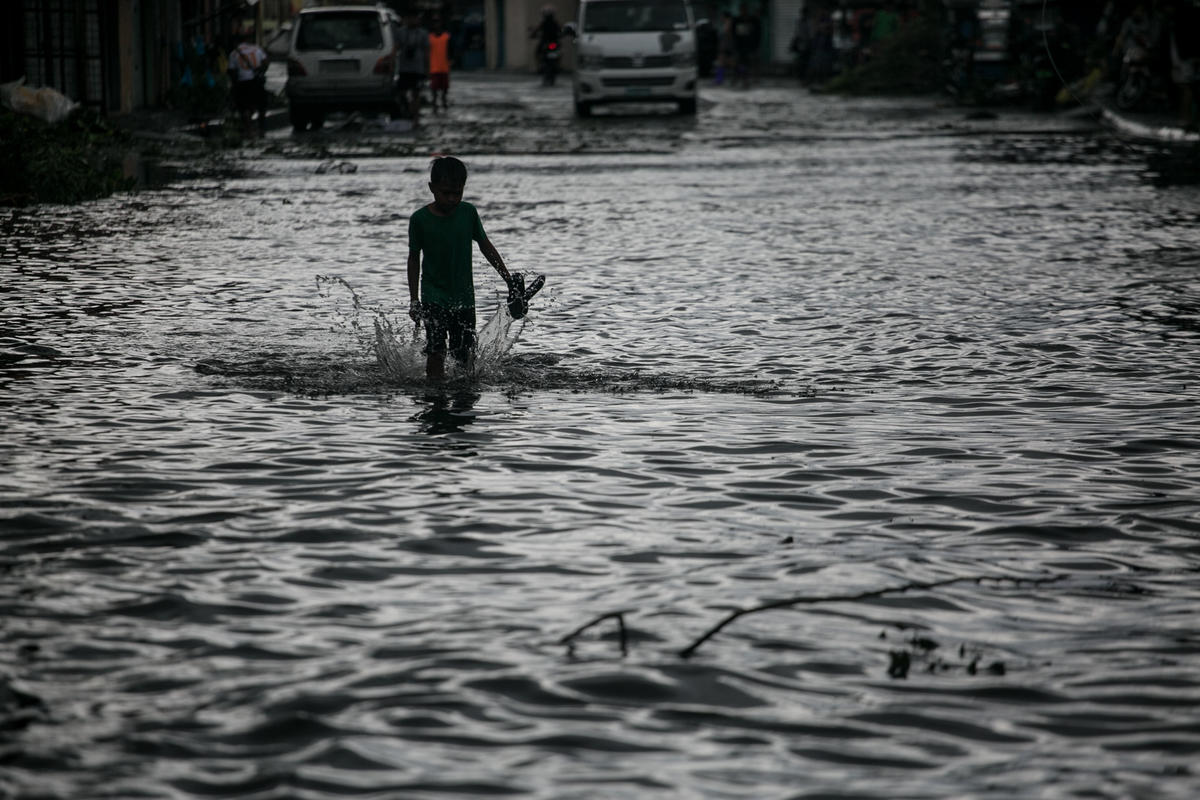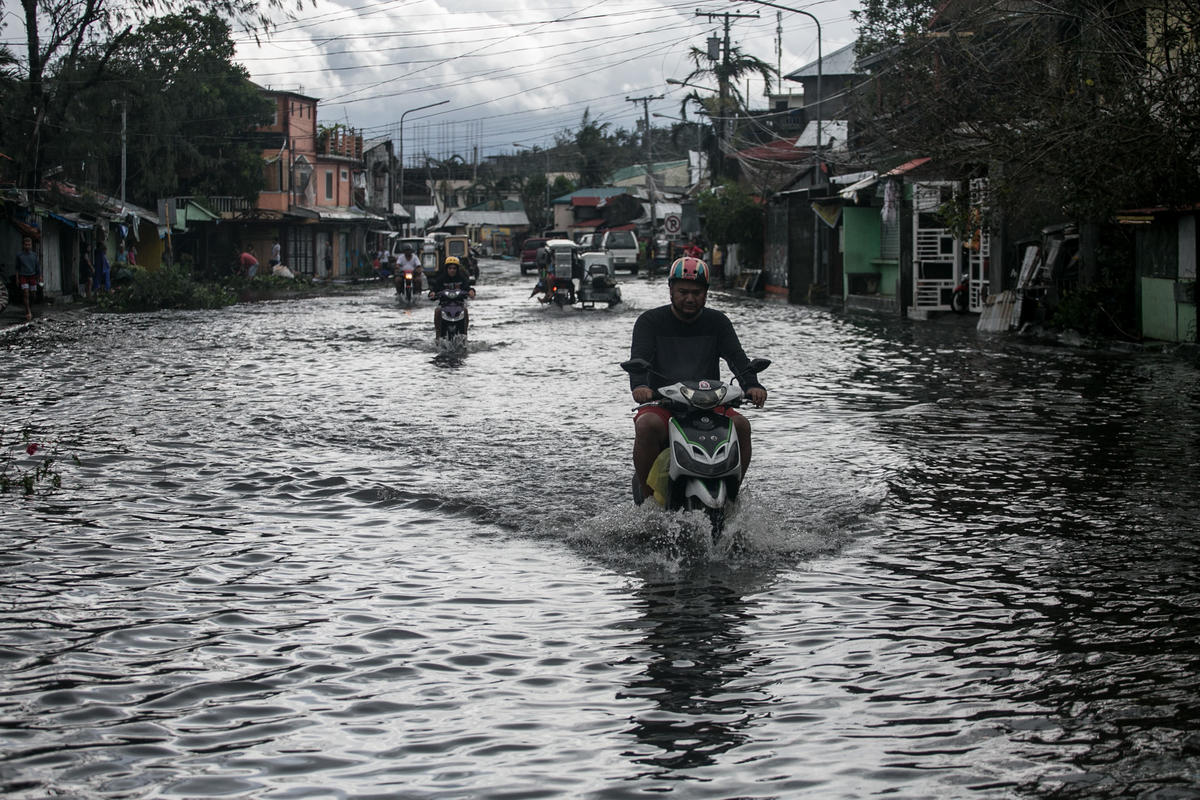 Debris and uprooted trees due to Typhoon Kammuri.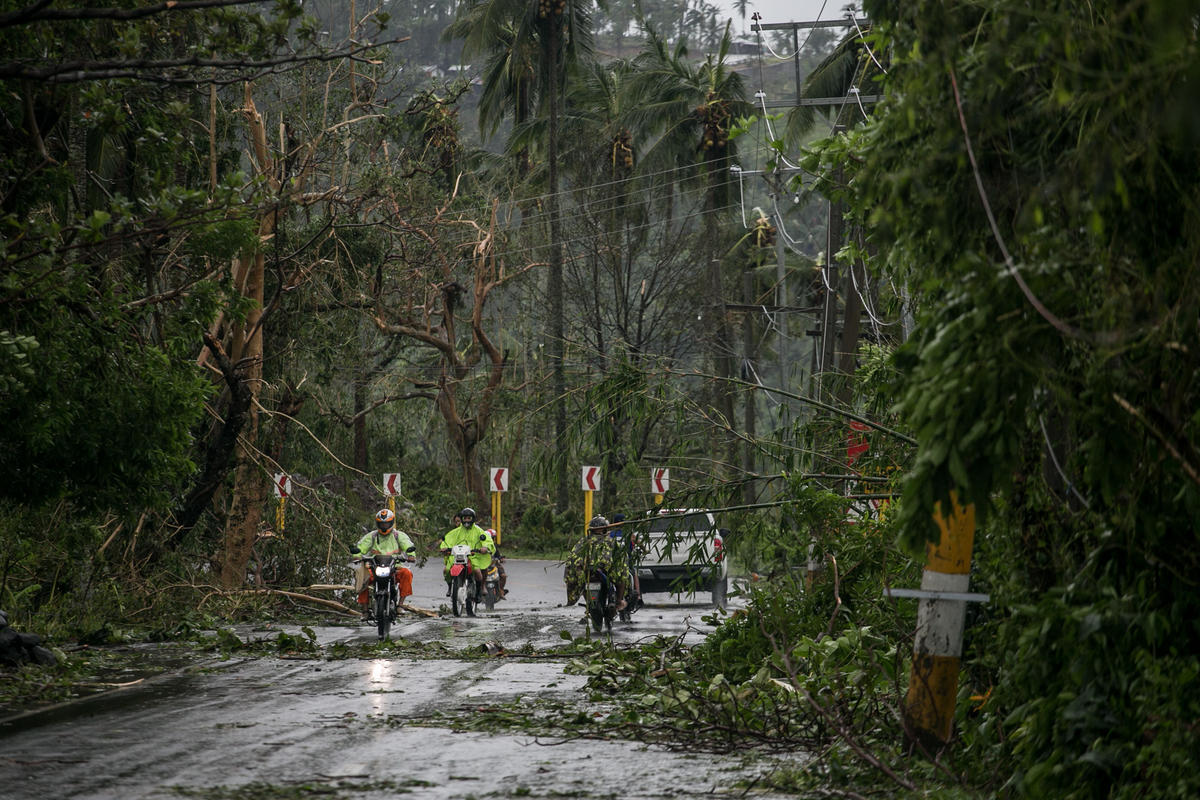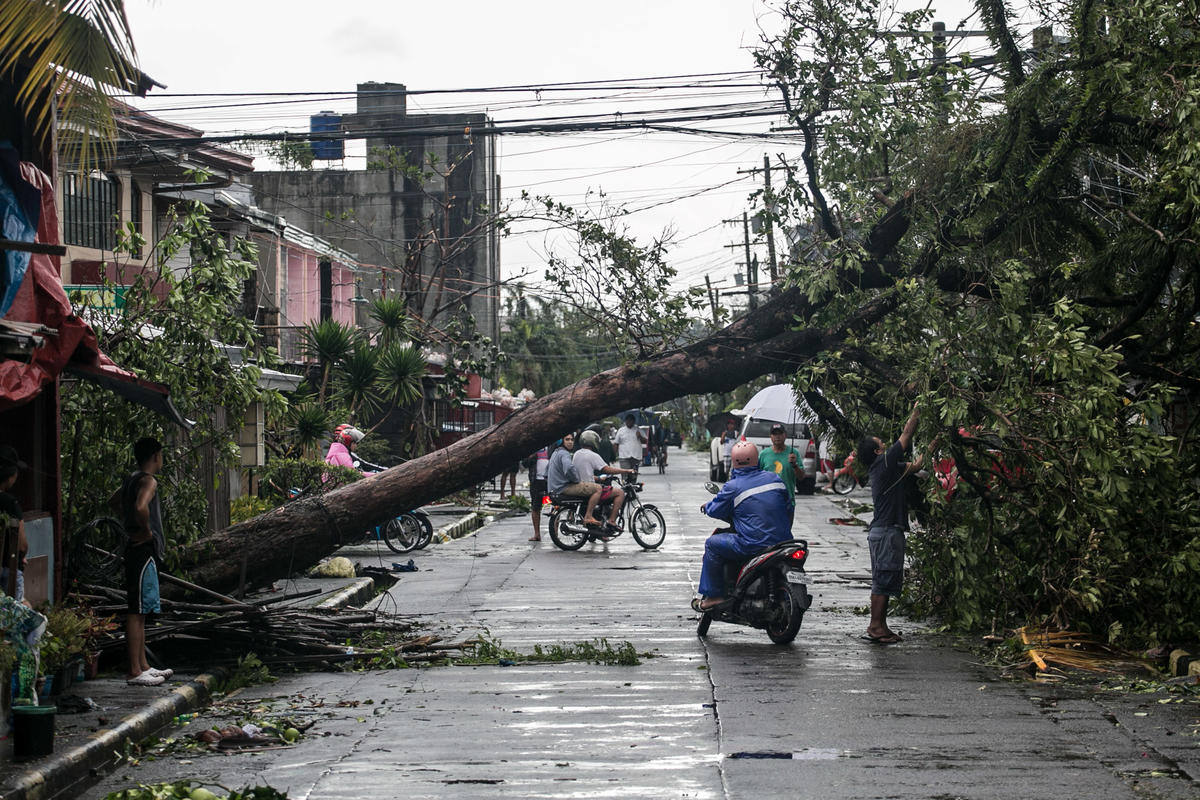 Residents clear debris outside their homes in the aftermath of the typhoon.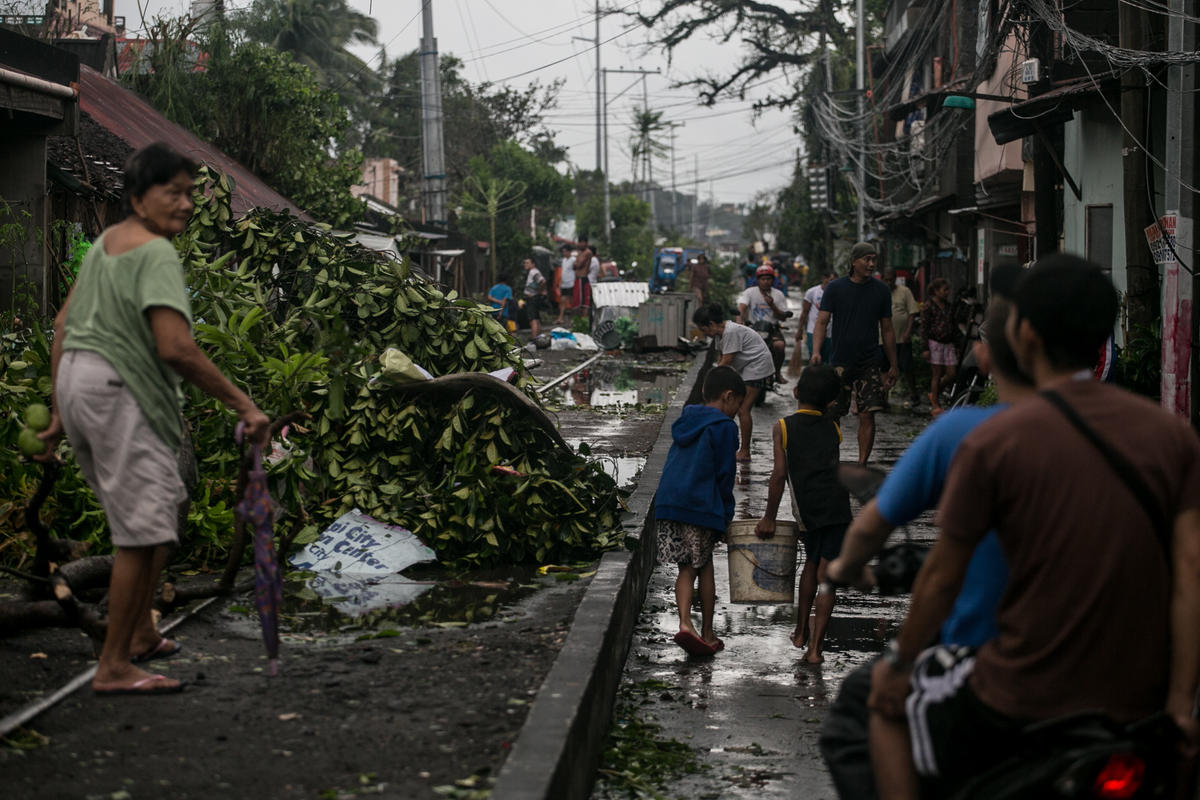 01:00 (GMT +8)
Hotel staff deals with flood caused by heavy rains as Typhoon Kammuri makes landfall on Monday evening.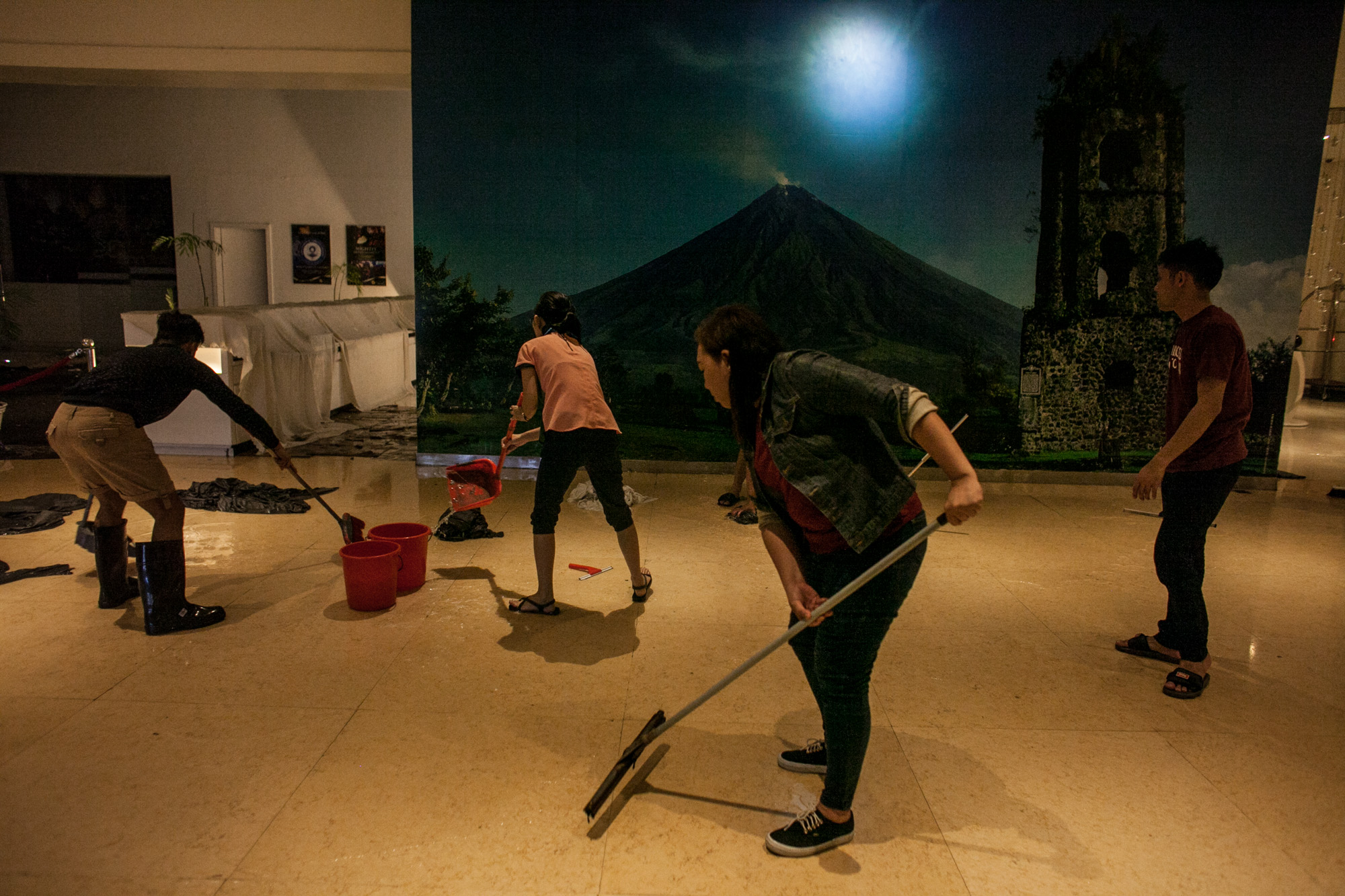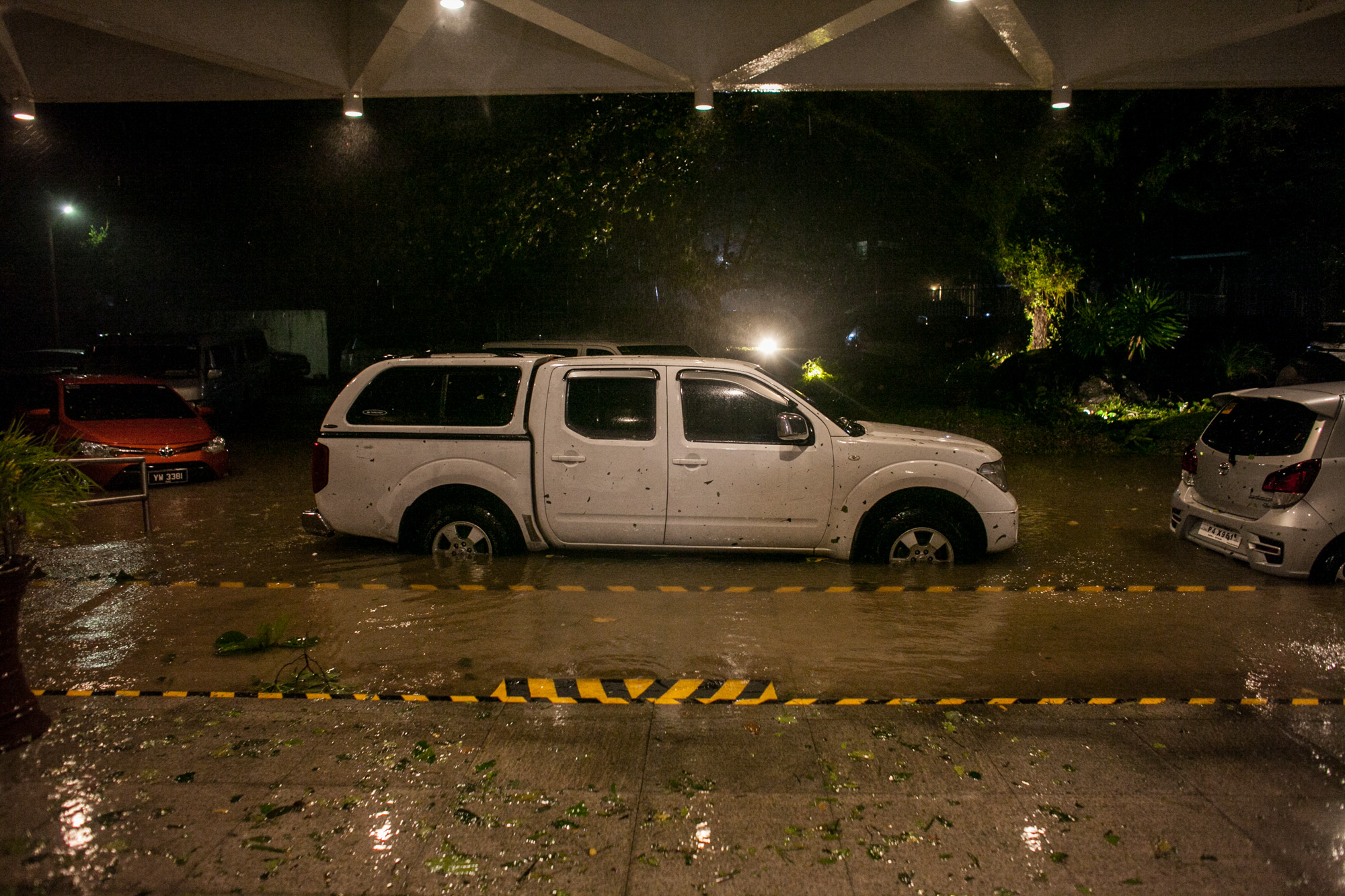 ---
December 2, 2019, Monday
18:00 (GMT +8)
Policemen repack relief goods which will be delivered to small villages in the town of Daraga, Albay.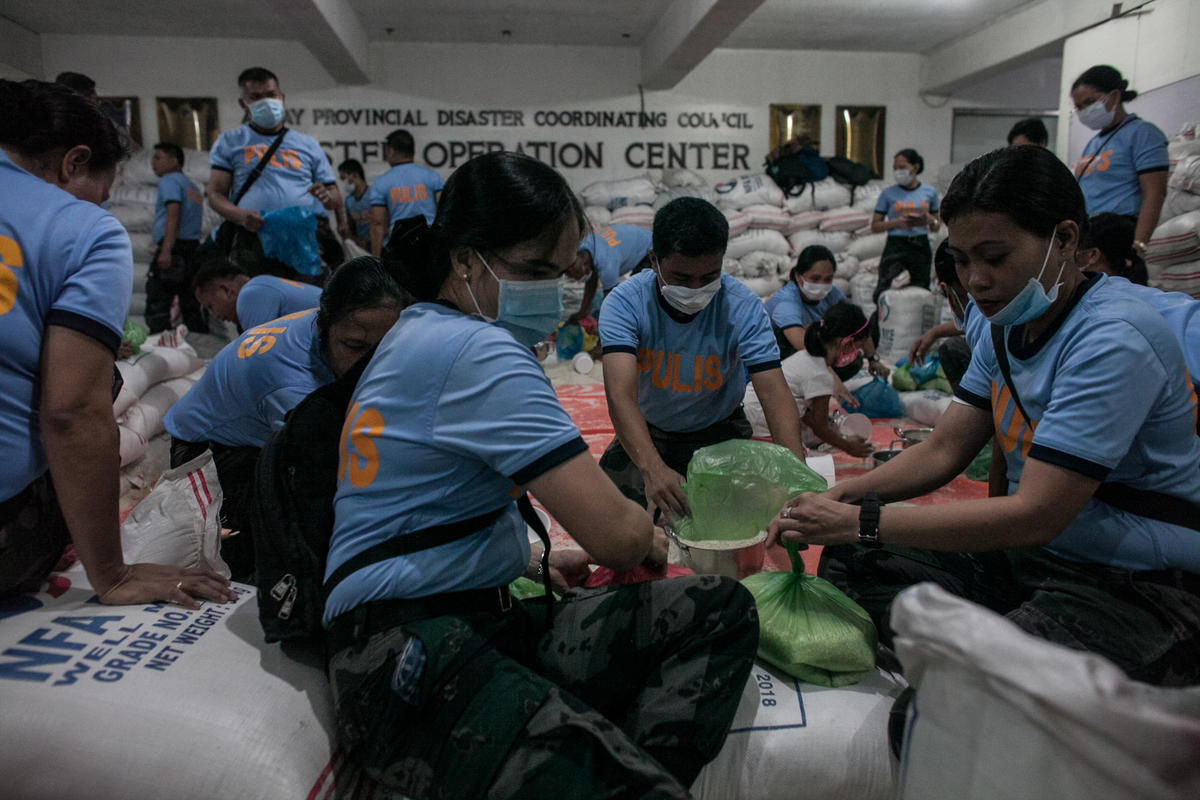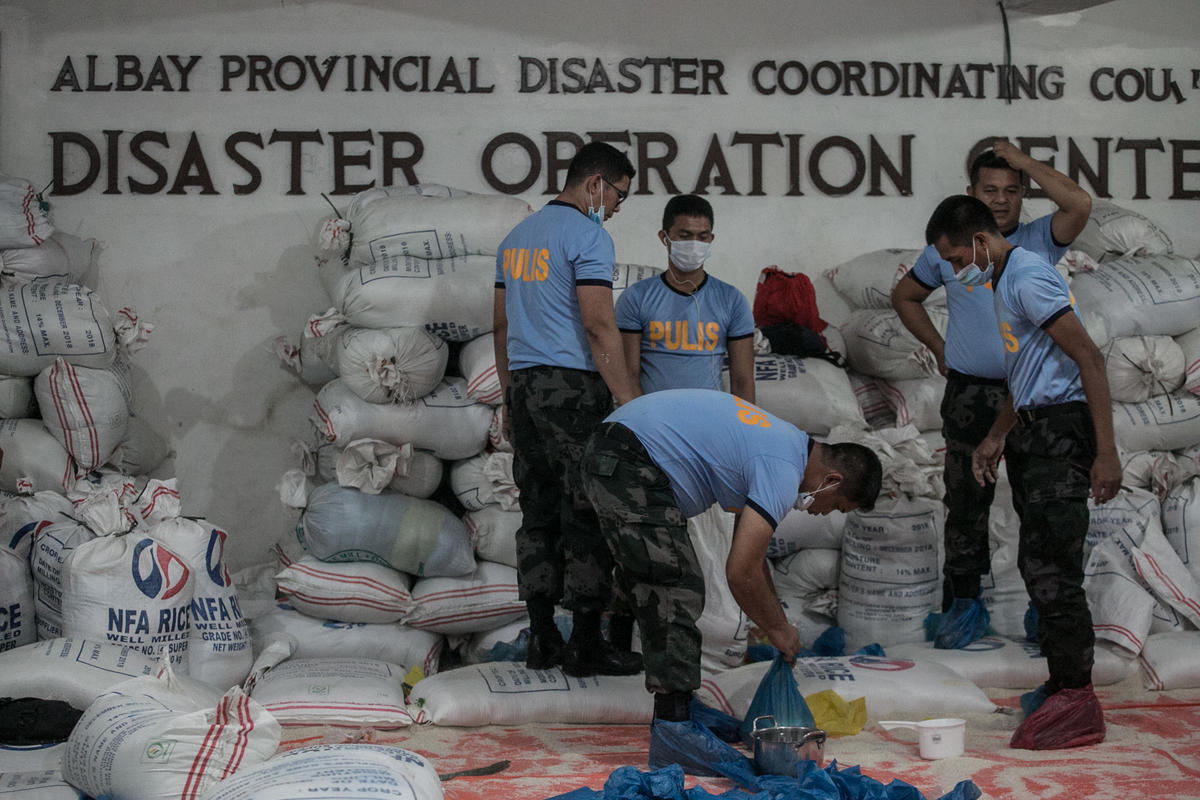 17:00 (GMT +8)
Policemen help villagers move a toppled tree caused by the continuous strong winds of Typhoon Kammuri.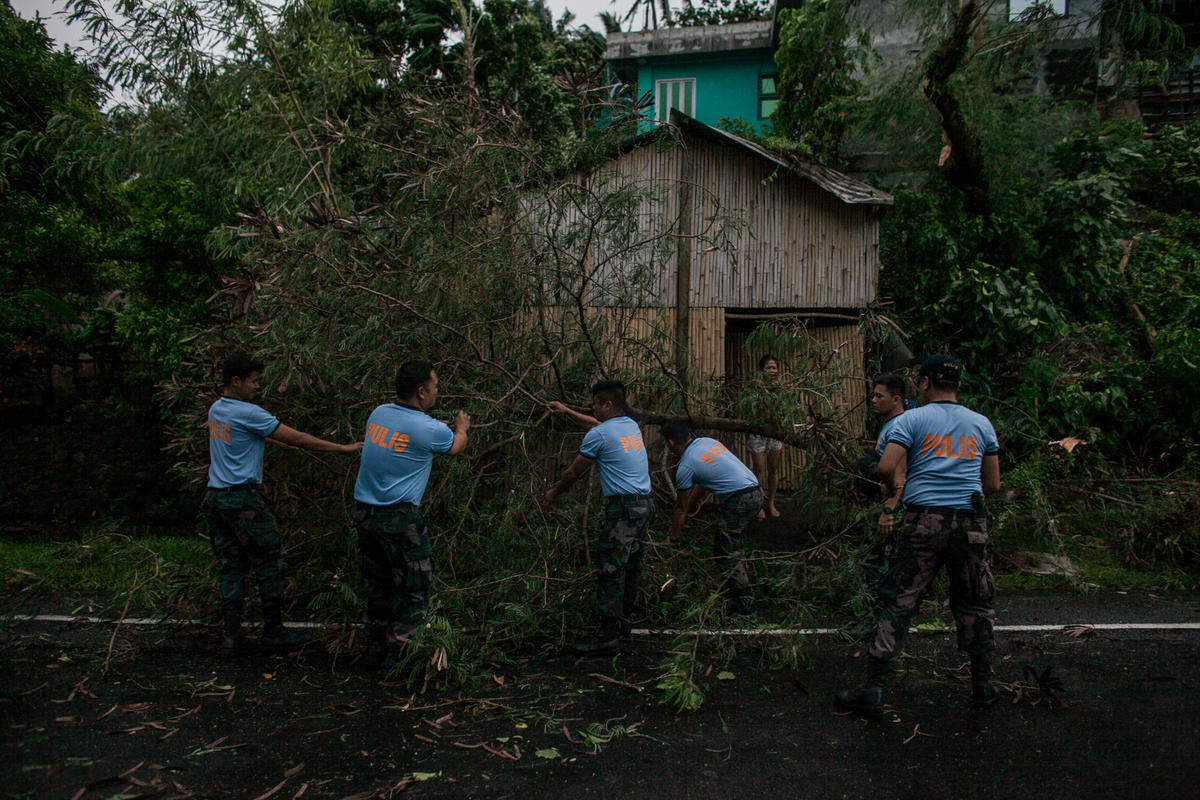 16:00 (GMT +8)
Strong winds blow in the town of Daraga in Albay. The typhoon is expected to make landfall either Monday evening or early Tuesday morning in Eastern Luzon.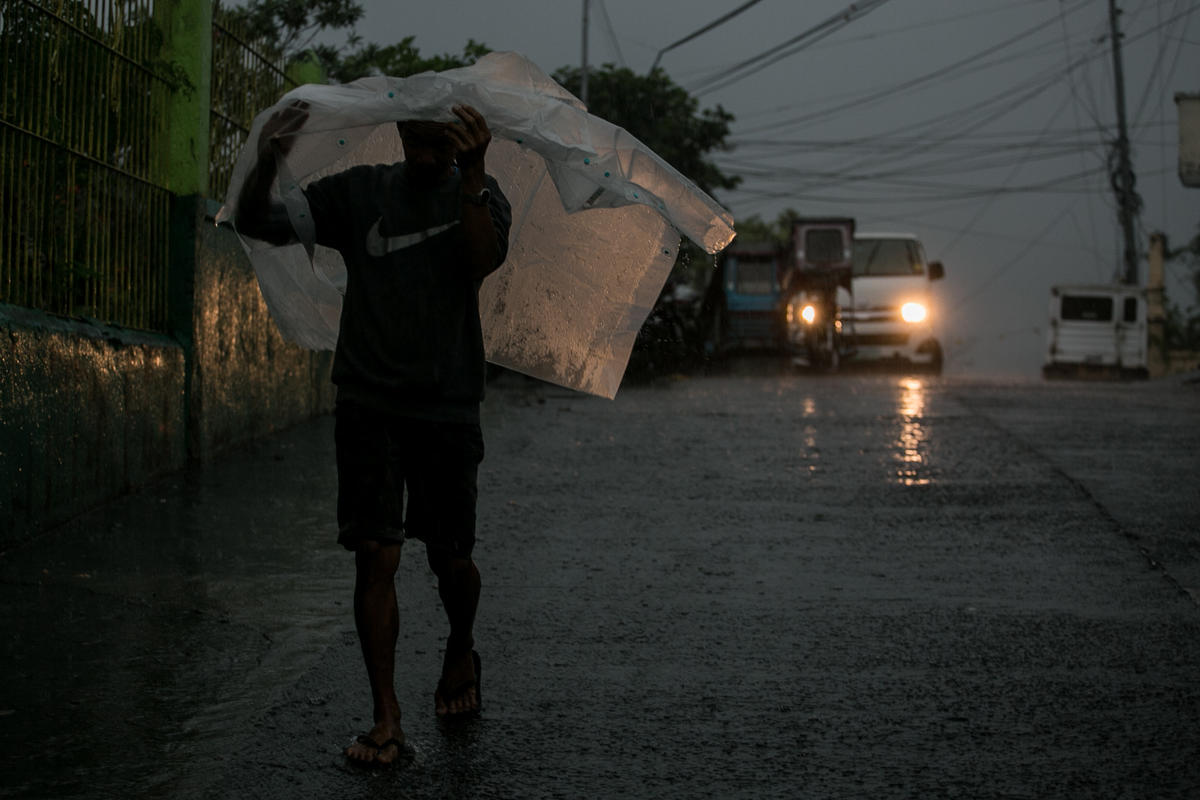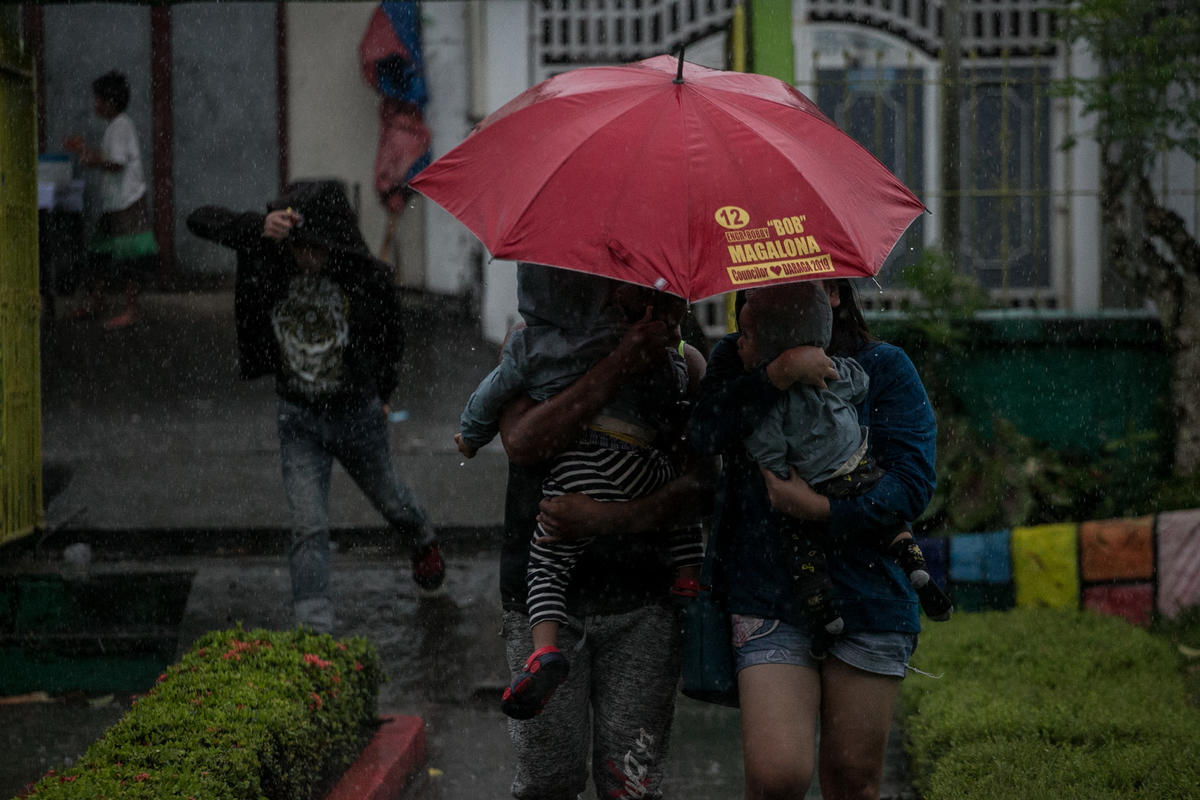 Families rush to nearby evacuation centers.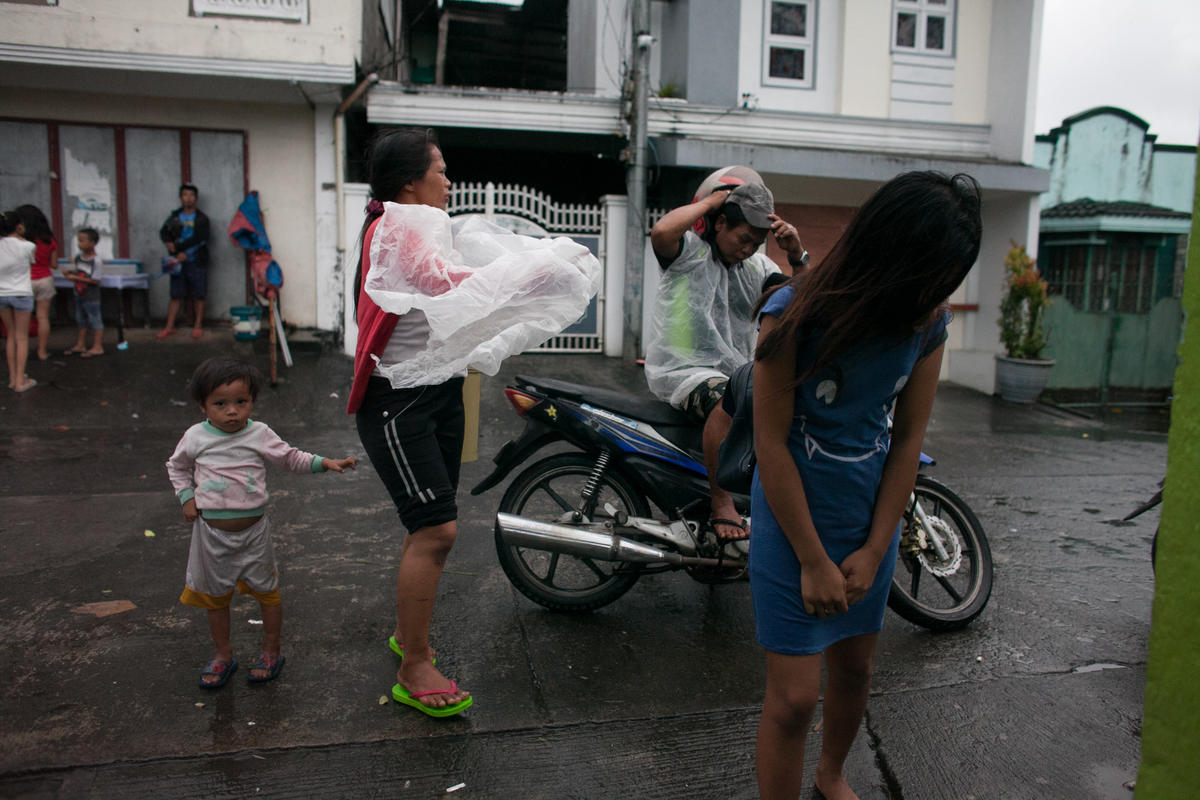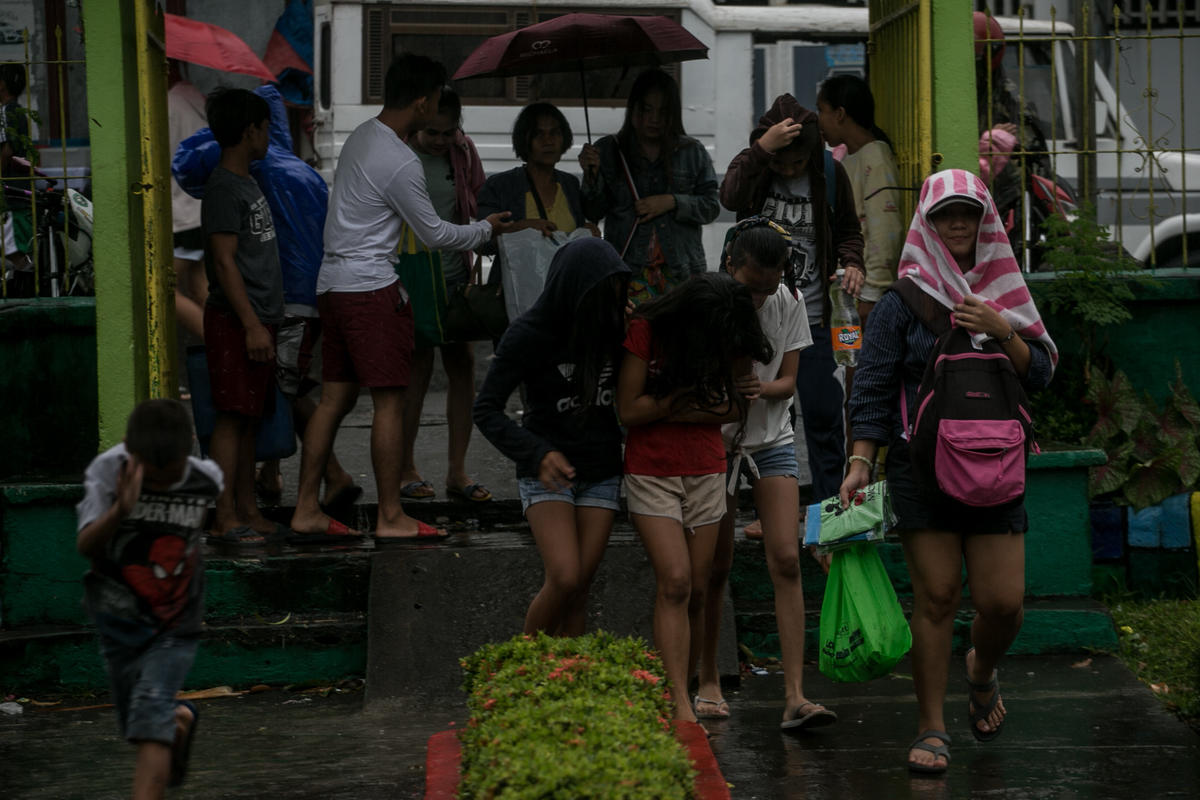 Residents help in repacking relief goods inside an evacuation center.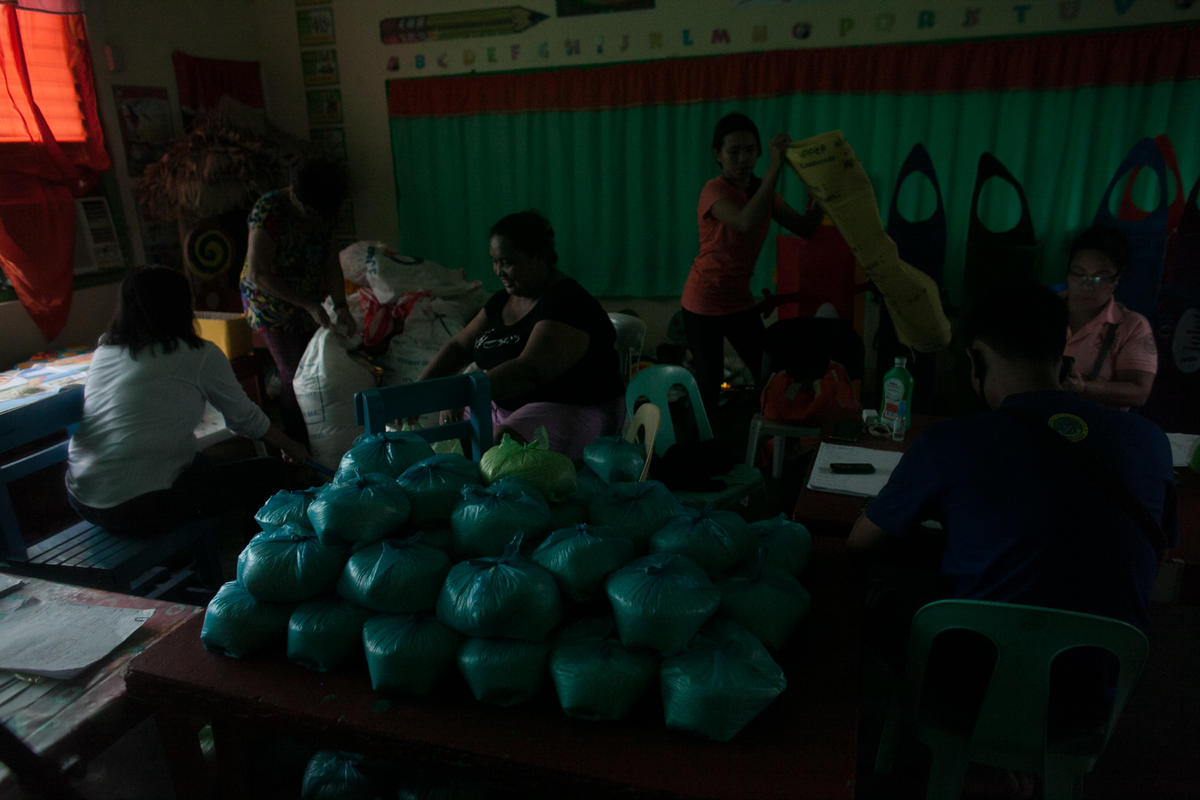 Children playing along the corridor of an evacuation area.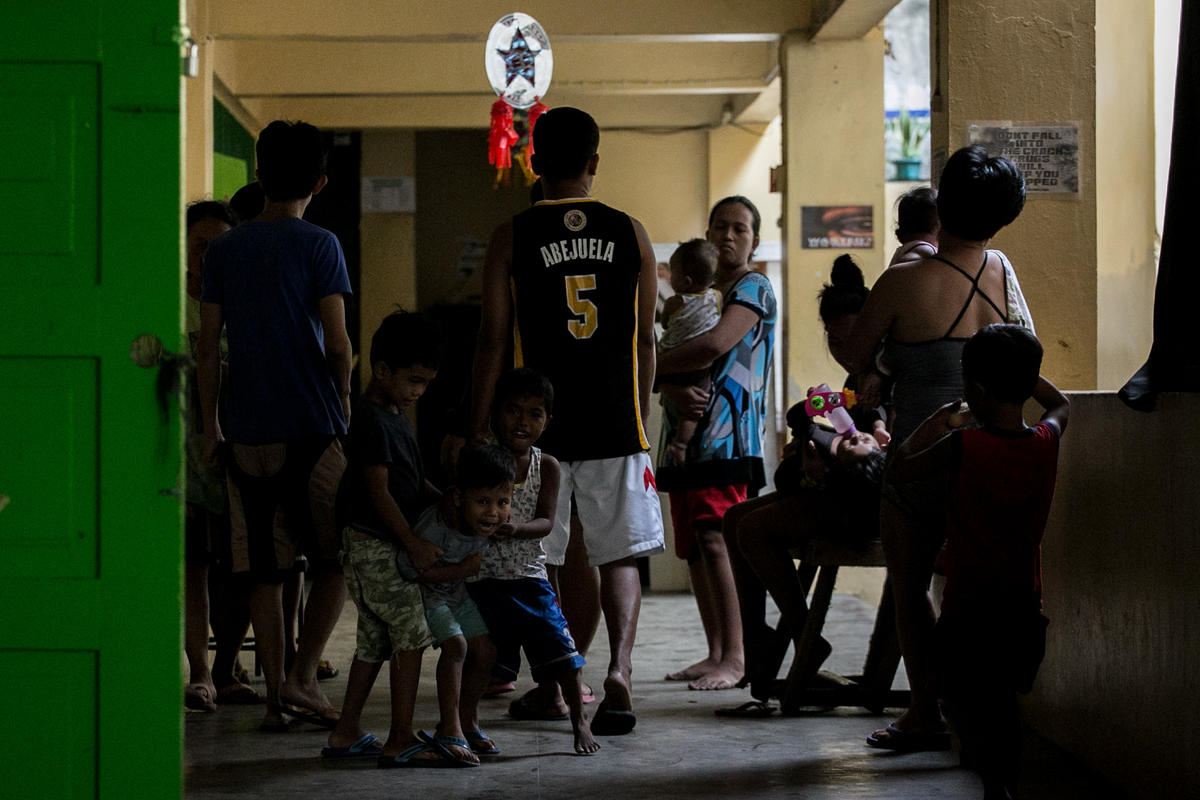 11:00 (GMT +8)
The City Disaster Risk Reduction Managment Office (CDRRMO) of Legazpi City monitors Typhoon Kammuri as it nears landfall in the province of Albay.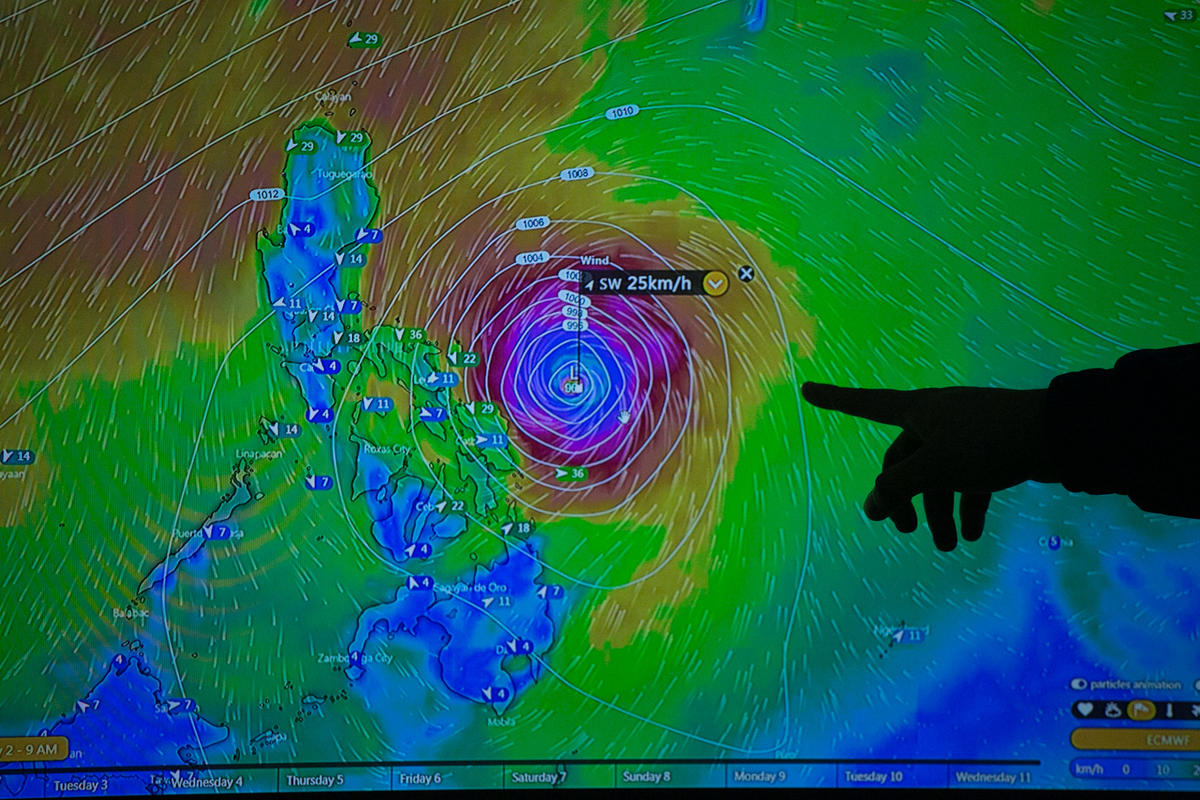 Engr. Miladee N. Azur, head operations of CDRRMO, shares how they used to only prepare for strong winds and probable flooding, but with the effects of climate change, they now need to prepare for additional threats such as landslides, storm surge, and lahar.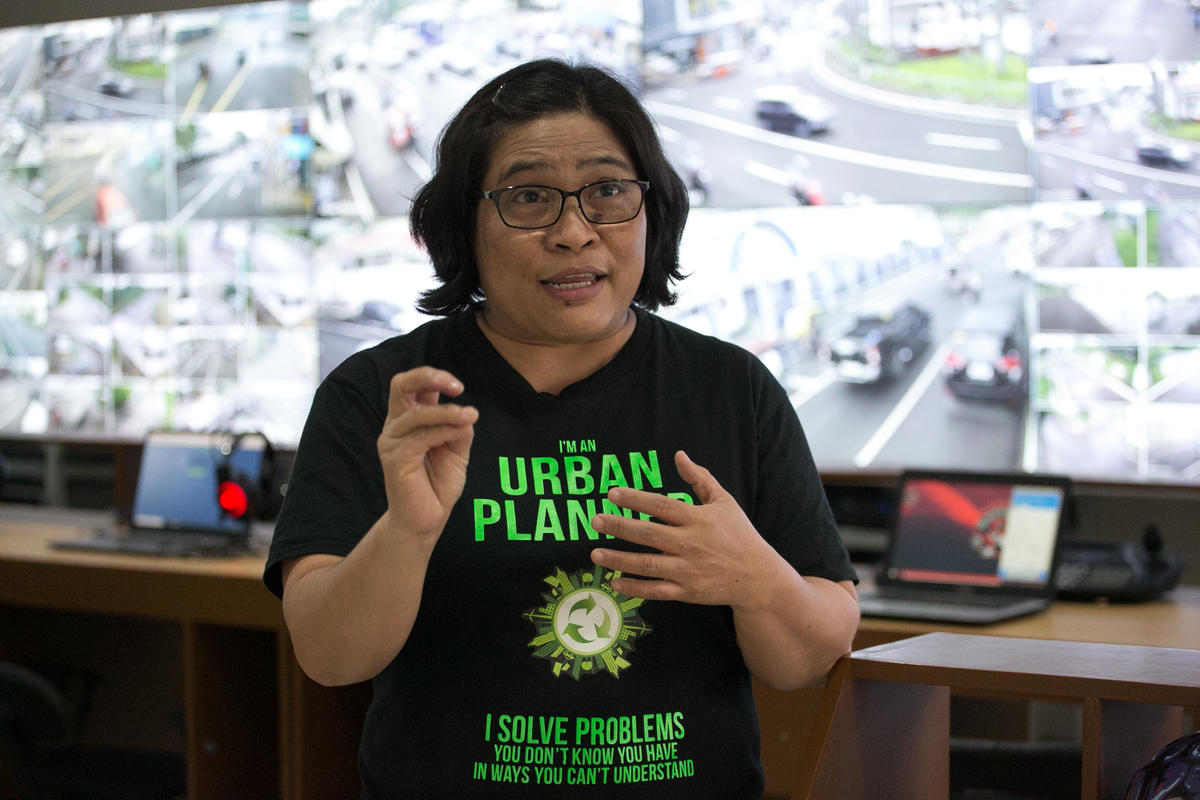 9:00 (GMT +8)
A man reinforces the roof of his house in preparation for Typhoon Kammuri.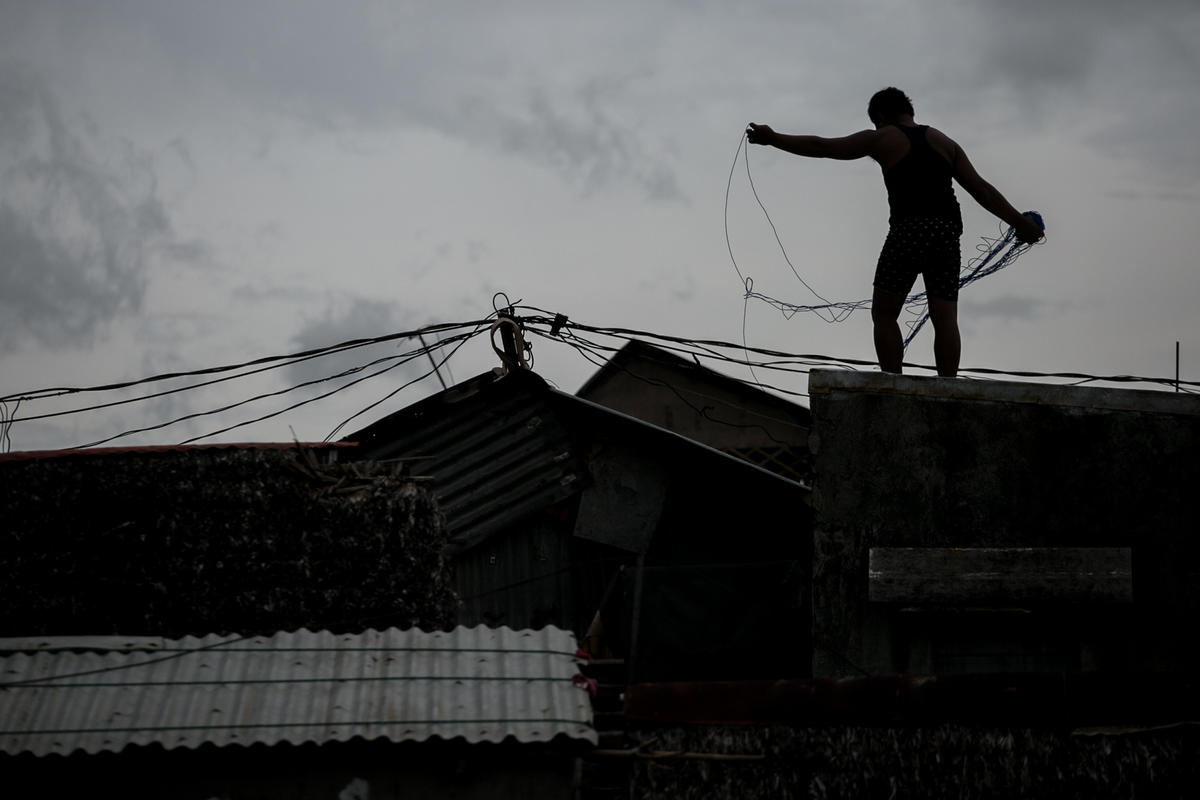 Strong waves batter the coastline of Legazpi City, Albay.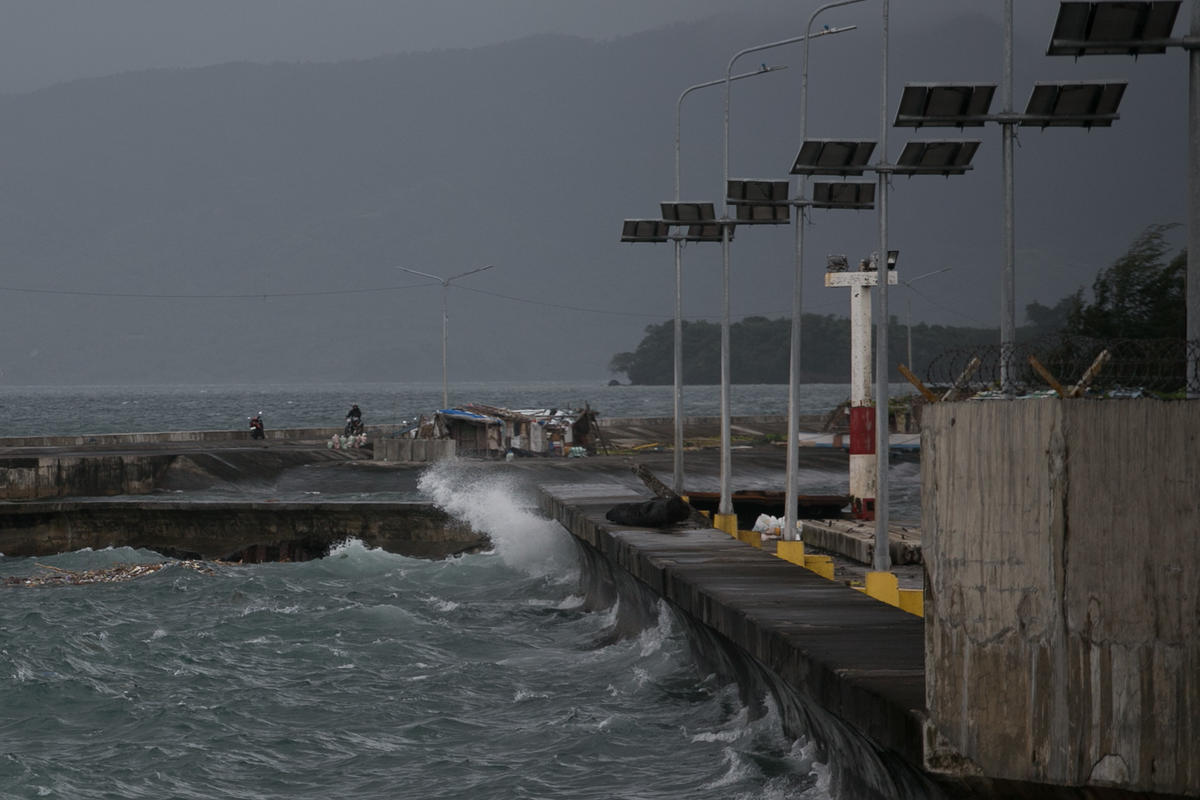 Thousands of residents living along the coastline have been evacuated as Albay and nearby provinces in Eastern Luzon brace for the impacts of the typhoon.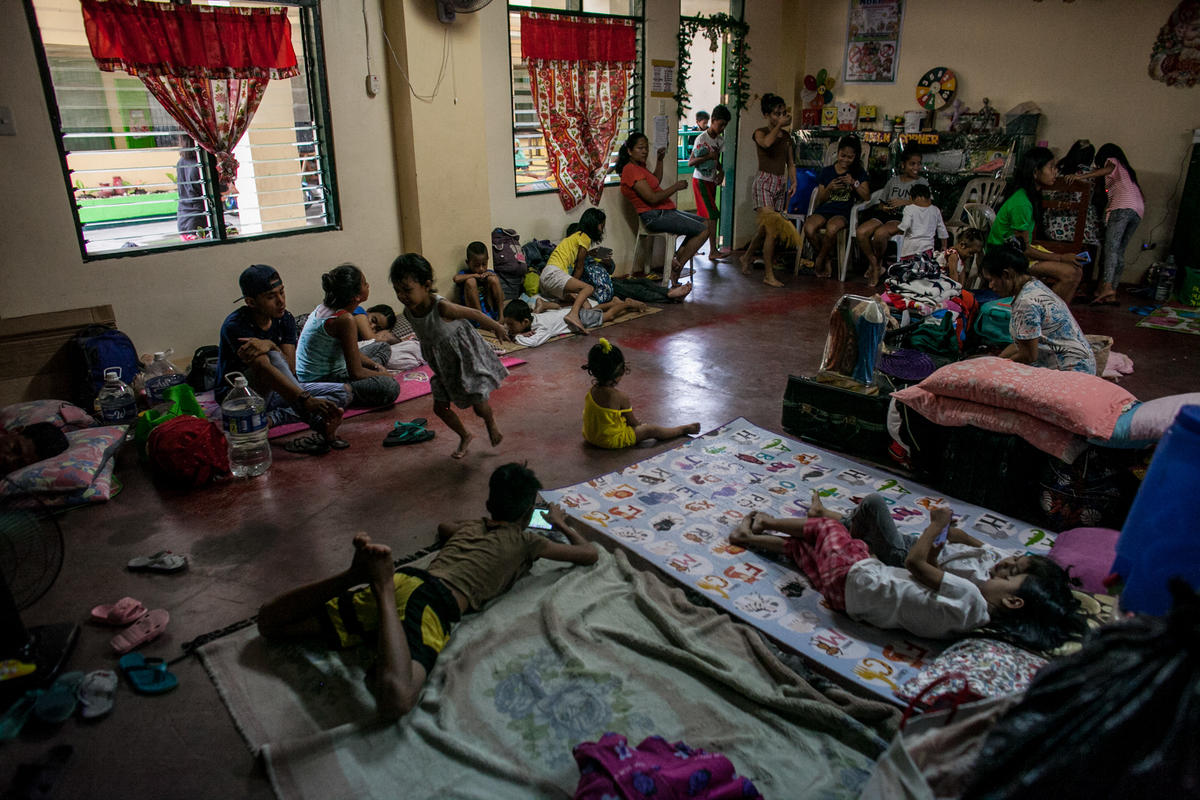 Children play video games inside a school turned into an evacuation area.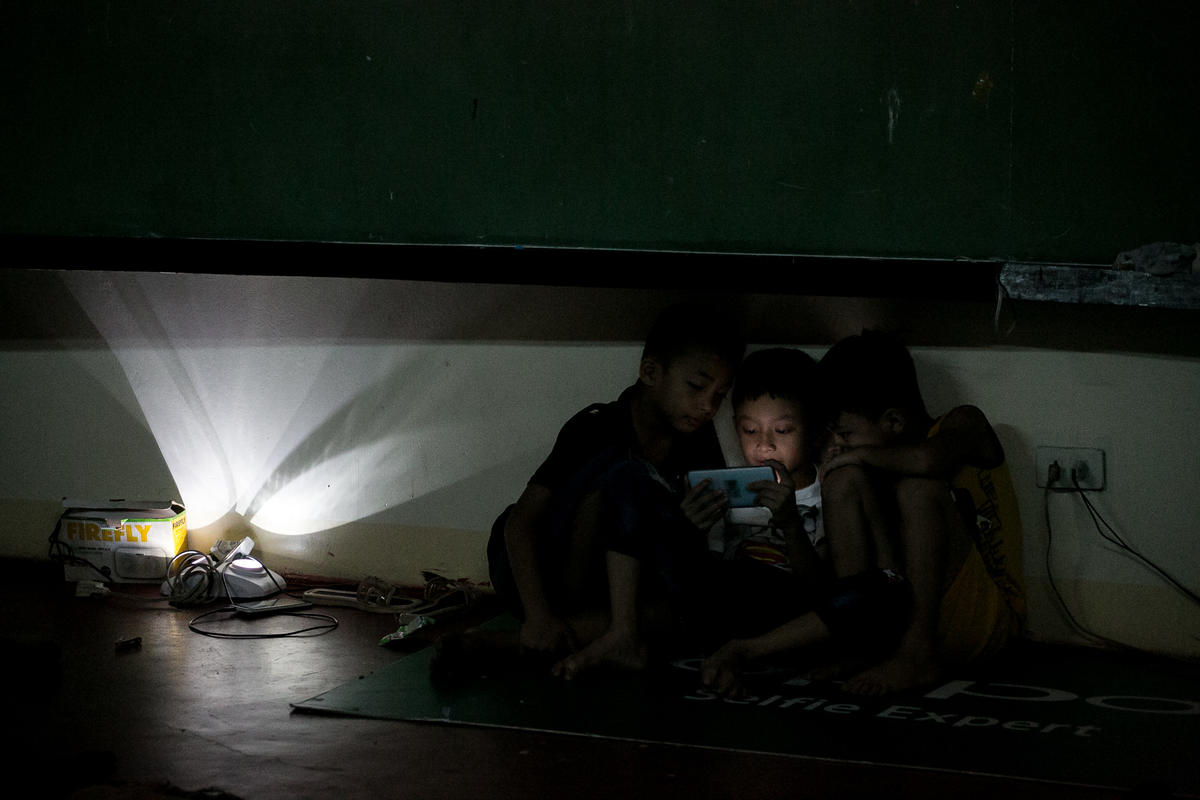 ---
December 1, 2019, Sunday
Members of the Municipal Disaster Risk Reduction and Management Office (MDRRMO) assemble relief goods and coordinate with village officials in Legazpi, Albay.
Typhoon Kammuri entered the Philippine Area of Responsibility (PAR) on Saturday and is expected to bring heavy rains and strong winds across Luzon.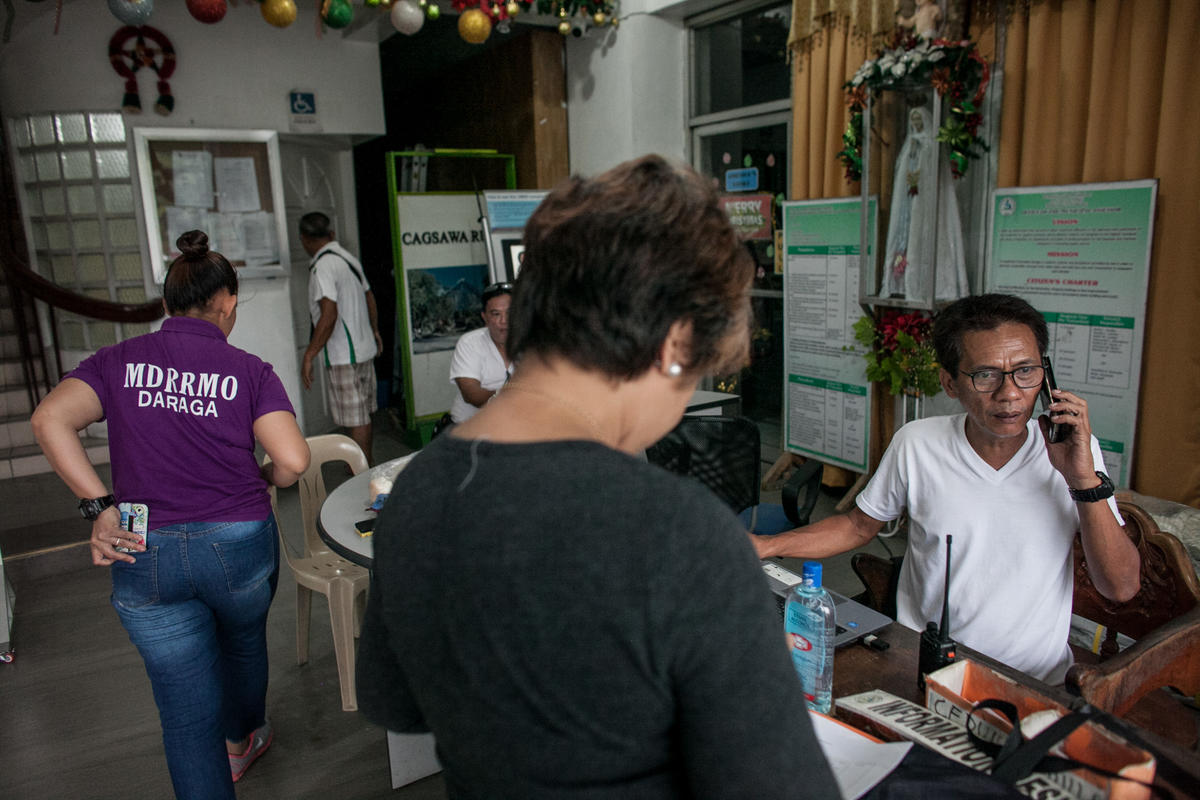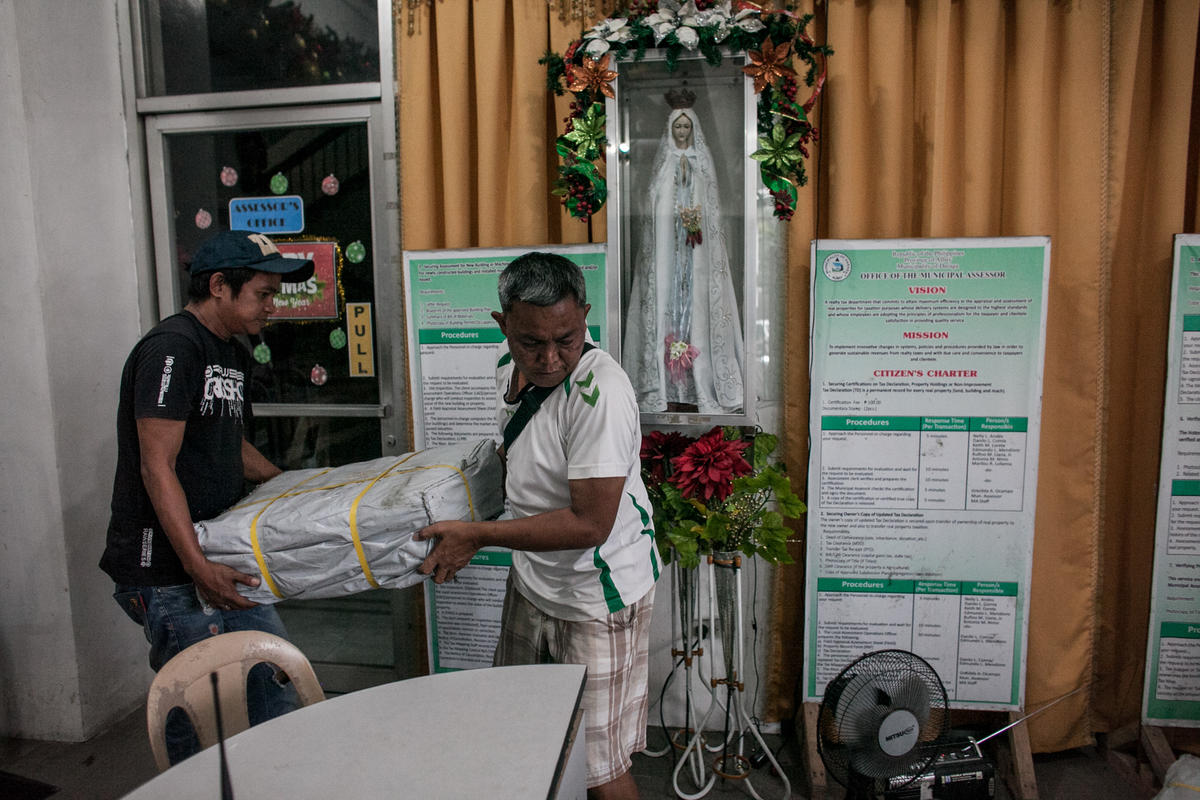 Workers reinforce hotel windows with wood in preparation for Typhoon Kammuri.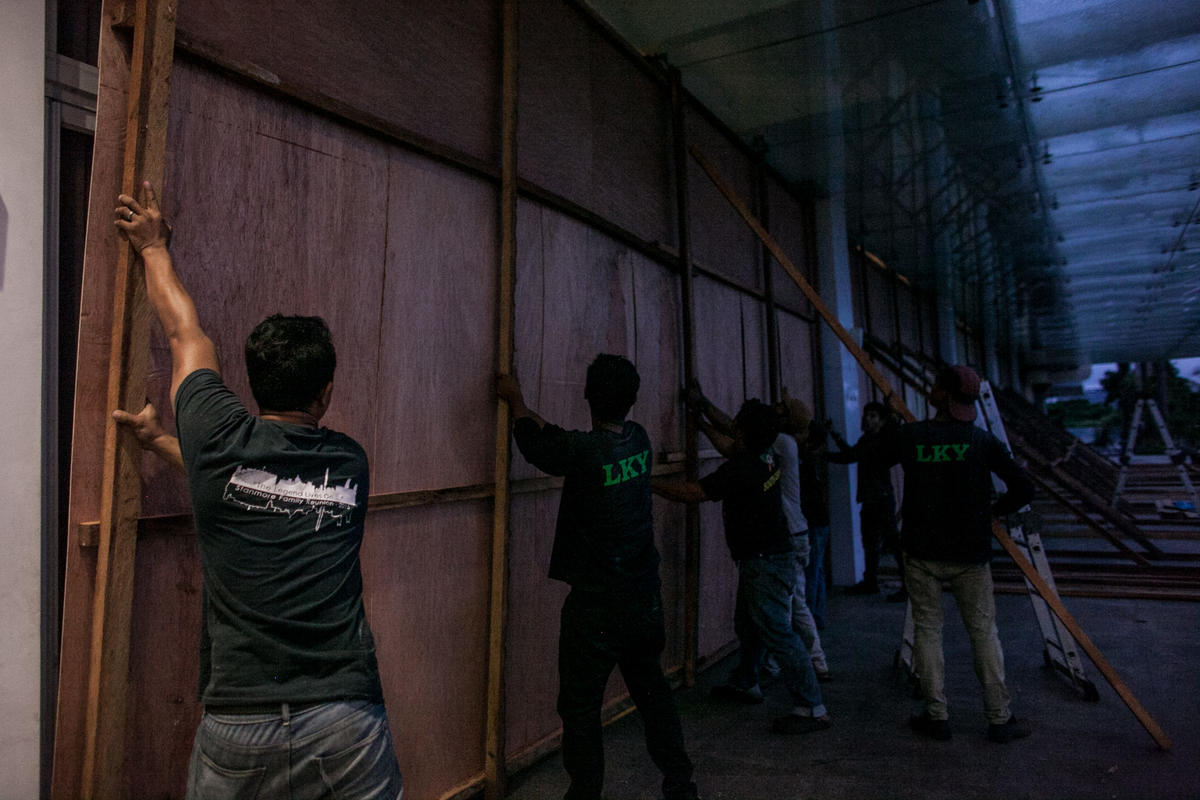 ---
Typhoon Kammuri (Tisoy) is the Philippines' 20th typhoon this year, highlighting that the Philippines is perhaps the country most vulnerable to and most impacted by strong typhoons.
Scientists are saying that the warming of the world is making weather events such as typhoons stronger. Typhoon Kammuri is not a super typhoon, but its impacts will still be heavily felt by Filipino communities which are in its path.
Greenpeace teams are on the ground to join and bear witness to Filipinos rising up in the face of the climate emergency.