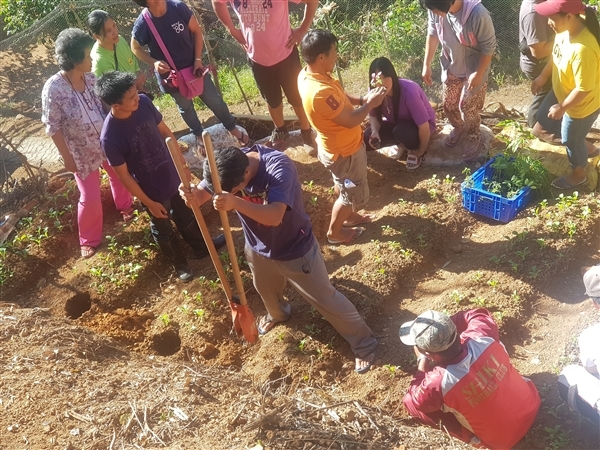 Sitio Garrison is situated on the highlands of Cordillera Central, in the small town of Itogon, Benguet. Mining has been the staple source of income for residents as far back as the early 1900s, with both men and women doing mining to make a living. Holding on to the promise that these mountains could provide them fortune, they search and search for gold  into the heart of the mountain, until one fateful day. In mid-September of this year, a Category 5 Typhoon, locally known as Ompong, was forecasted to pass through the area of Cordillera. Decades of mining by large companies have rendered the grounds of Itogon loose. By the time Ompong passed, the mountains that supposedly promised fortune, instead buried a number of its residents. The community struggled greatly with the loss of loved ones and the loss of their livelihood. Mining operations were closed. As they struggled to recover and looked for alternative sources of living, another typhoon followed, Typhoon Rosita. Although damages from Rosita can be deemed less devastating, this greatly affected the living conditions of families still trying to recover from Ompong. Sitio Garrison was then tagged a permanent danger zone by the authorities.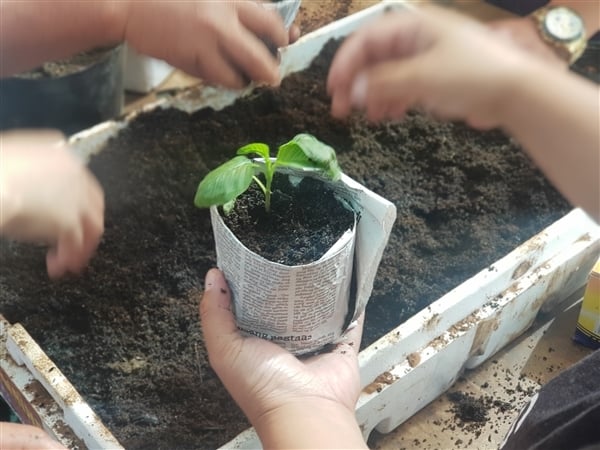 As the community realizes the impact of mining on their land, they venture out to find a new source of living, perhaps a more ecologically sustainable source of income. Although still dependent on relief providers, the community started to stand up and move forward.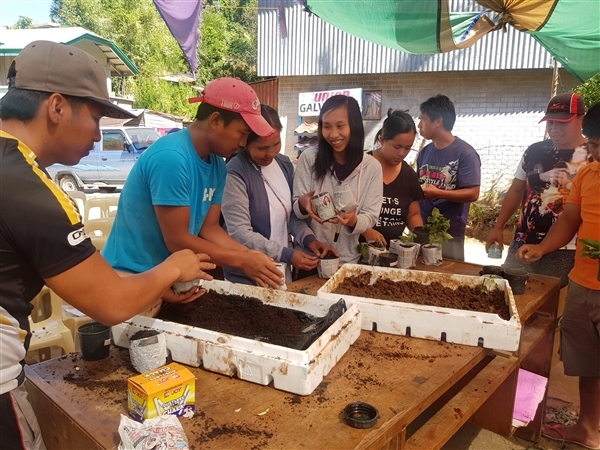 While time can sometimes be cruel and unforgiving, it can also be a source of joy. The gift of time can even be the most valuable thing one can offer. Greenpeace Philippines volunteers handed the gift of time to the residents of Sitio Garrison by partnering with Cosmic Farm to provide Organic Farming training to the residents of the impacted community as a long term solution to the challenges they currently face. Greenpeace sent two volunteers to cover and oversee the training. My counterpart, Precious, and I ventured to Itogon for the response work. Realizing that we will spearhead the skill sharing training alone, without the expertise of GPPH staff, we took it as a challenge to ourselves. By taking on this task, we are not only helping ourselves, but we are also helping residents of Garrison. Seeing the enthusiasm in their eyes and their commitment to the training was a testament that they are seeing these small favors as beneficial. The sound of laughter is evidence that the wound caused by the incident is slowly healing and they are ready to move forward to a brighter day. As precious as the gold they mine, the time we offered to help the community not only drew smiles on their faces but also pinched my heart, leading to a realization that even if the community struggles to move on, your presence and sincerity to help is enough to lift up a weary spirit. I am hoping as well that, with the gradual help from Greenpeace and other organizations, the community will be able to push through with farming as their primary source of income and maybe, someday, leave mining altogether.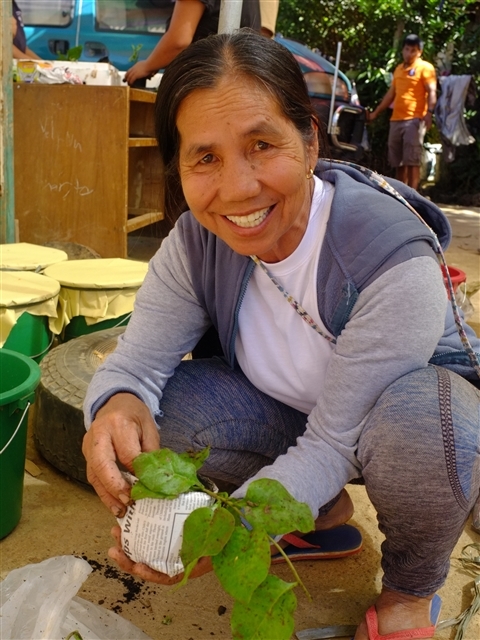 The Christmas season plays a big part in Filipino culture. It entails stories of joy, life and giving. While most of us are blessed enough to experience and enjoy such celebrations, there are those who struggle to find happiness in times like this, yet are still very resilient to move on and keep on living. It will be a great honour if we could put a smile on their faces with the little joys we could give.