This month's image is a beautiful bird and nest in the Maasai Mara National Reserve in Kenya.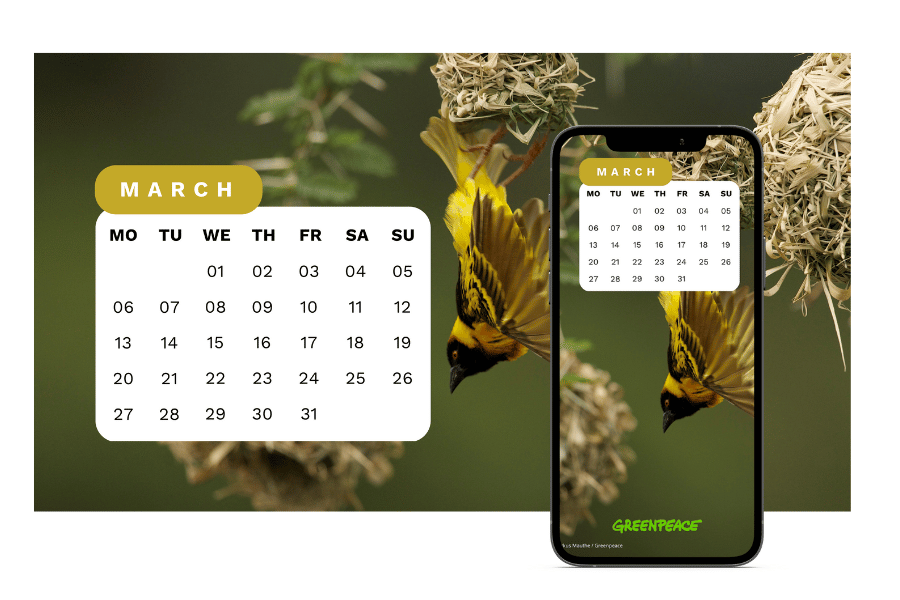 Download one or both formats
We are living in the age of climate consequences, and climate change is making extreme weather events more frequent, powerful and unpredictable. We must support those who are impacted – and also deal with the causes. That's why Greenpeace exists, and we couldn't do it without your support.
There, too, the impacts of climate change are becoming increasingly apparent – as more frequent droughts and floods disrupt the Maasai Mara's fragile ecosystem.
The climate crisis is here, and it will only get worse if Governments everywhere do not act decisively and immediately to cut climate pollution.
In New Zealand, that means regulating big dairy. Fonterra and the industrial dairy sector is the country's biggest source of climate-heating gasses.
If you haven't already, please take action by signing the petition calling on New Zealand Parliament to take real action. They must pass legislation that will cut climate pollution from big dairy.