Greenpeace flew an 18 by 6 metre 'No War, Peace Now' banner above the opening of the America's Cup yacht challenge today to promote peace, as protest against a war in Iraq spread around the world.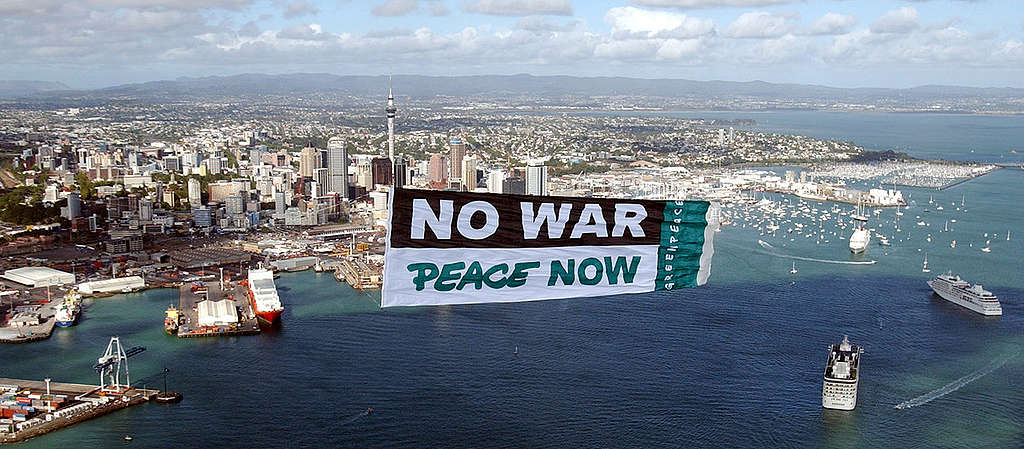 "Millions of people around the world are rallying today to say no to war, and New Zealand is the first country to send this message," said Robbie Kelman, Greenpeace anti-war spokesperson.
"Countries like New Zealand must add their weight to efforts for a peaceful solution to this crisis. The proposal by France, Germany and Russia for peacefully disarming Iraq presents a clear choice for Helen Clark. She must now choose this option over war.
"Most New Zealanders are against war and proud of our international disarmament legacy. New Zealand must stay true to its values and oppose any act of aggression when diplomatic options still exist.
Feb 15 has been declared a global day of protest against war in Iraq, rallies for peace will be held all around the world including, Auckland, Wellington and Christchurch.