Unprecedented danger will be the new normal if we don't take urgent action to stop climate change driven by fossil fuels and industrial agriculture.
From Canada and the United States to Russia and even the Arctic, record-breaking heatwaves are putting lives, livelihoods, and communities at risk. The soaring temperatures not only pose individual health dangers, but they also put entire ecosystems and communities at increased risk of wildfires and failures of power grids.
Hundreds of deaths in British Columbia in Canada and Washington and Oregon in the United States have already been linked to the heatwave that began late in June, according to The New York Times.
Those vulnerable communities facing the most intense impacts of the climate crisis urgently need empathy and aid. At the same time, the entire global community needs to demand that fossil fuel companies and corporate polluters stop accelerating climate change with reckless, profit-hungry drilling and burning of coal, oil, and gas.
What is happening?
In Canada, the record for the highest temperature ever seen in the country has been broken and then broken again. One of those record-breaking temperatures occurred in Lytton in the province of British Columbia. On Tuesday, the village experienced a historic temperature of 49.5°C / 121°F. A day later, it was evacuated due to a wildfire.
Parts of the United States are under the same heat dome as Canada. The temperature at Portland International Airport in Oregon reached 46.1°C / 115°F on 28 June. For context, the average high temperature at that airport during this time of year is approximately 22.8°C / 73 °F, according to forecasters.
In California, wildfires are again posing a threat to communities that are facing a drought that began before the heatwave.
The month of June also brought the hottest day on record in Moscow (34.8°C / 94.6°F) and Helsinki (31.7°C/ 89.1°F), according to NASA's Earth observatory blog.
This is a climate emergency!
Why is this happening?
It's clear that fossil-fuel-driven climate change is contributing to an increase in the frequency and intensity of heatwaves as well as driving the conditions for bigger and faster-growing wildfires.
Fossil fuel companies have put profits over people and the planet and will continue to do so while masquerading as friends of the environment — unless we stop them. Meanwhile, those least responsible for the climate crisis — especially communities of colour and Indigenous Peoples around the world — have disproportionately experienced the most severe climate impacts and health harms.
If governments don't take urgent action for a just transition to renewable energy then the climate emergency is only going to get worse, with parts of the world becoming uninhabitable.
What can you do?
We need to treat this as the emergency that it is and push for urgent action.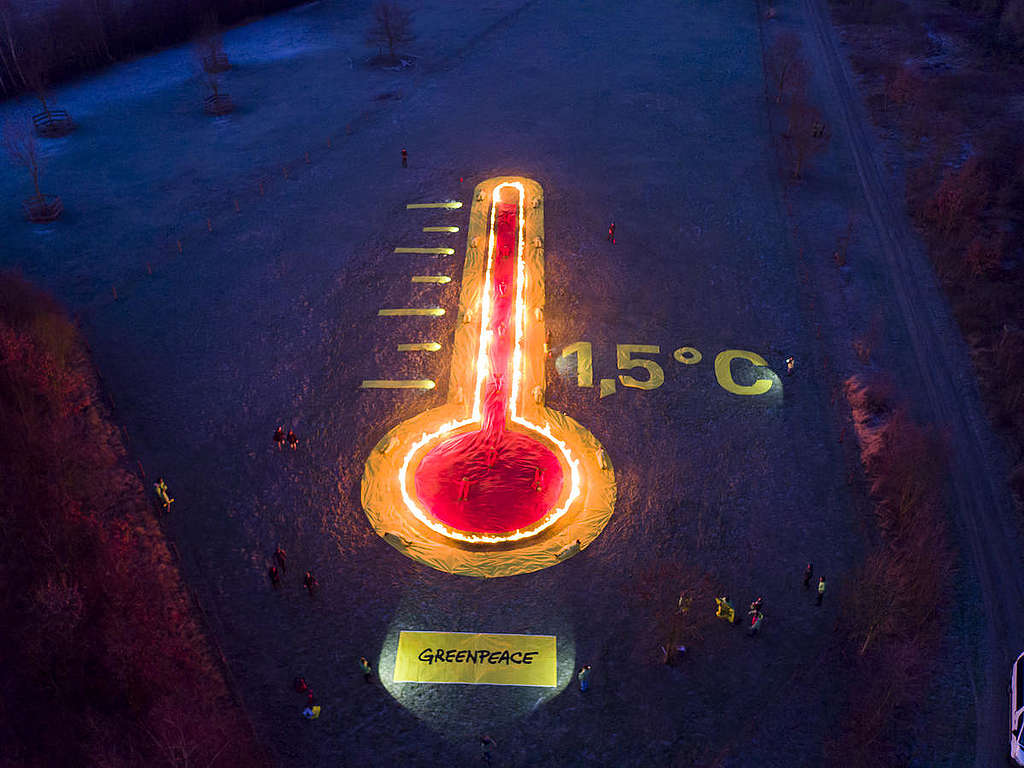 We can take lessons from the global action and local empathy in response to the COVID-19 pandemic. We need empathy for communities in danger paired with pressure around the world on governments to leave fossil fuels to build back green.
There is still time to limit the disruption and stay on course to meet the 1.5°C goal outlined in the Paris Agreement to avoid the worst-case climate scenarios.
Here in Aotearoa, we must defend the ban we won on new oil and gas exploration, we must push to close loopholes and for the ban to go further, and we must call for more investment in clean energy generation and better public transport.
However, New Zealand's biggest climate polluter is industrial agriculture, and it doesn't have to be that way. Some farmers are already farming in far less harmful ways using a regenerative approach, but it's happening too slowly.
We need the Government to step up and take action by phasing out synthetic nitrogen fertiliser and cutting the dairy herd, which on its own accounts for around 25% of New Zealand's total climate pollution.
Adapted from an article first published by Chris Greenberg on Greenpeace International.