Unprecedented danger caused by heat waves and extreme weather will continue to be the new normal if we don't take urgent action to stop fossil fuel-driven climate change.
From England and China, to India and North Africa, the United States and even the Arctic, record-breaking heat waves are annually putting lives, livelihoods, and communities at risk. The soaring temperatures not only pose individual health dangers, but they also put entire ecosystems and communities at increased risk of wildfires, droughts, and failures of power grids. 
In response to the widespread surge of deadly heat waves around the world, the proMETEO Seville Project took an unprecedented step after a record-breaking high temperatures in Spain in July 2022: They began naming heat waves — in the same manner as storms such as hurricanes — to raise public awareness about the grave dangers posed by extreme heat. There were more than 1,000 deaths in Spain attributable to high temperatures from July 10 to July 19, according to the Carlos III Institute.
Amid a global climate crisis catalyzed by fossil fuels, such tragic loss of life related to heat waves is becoming alarmingly common. In July 2021, nearly 600 people died  in British Columbia in Canada with hundreds more perishing in  the Pacific Northwest of the United States due to the same historically extreme heat wave.
As is so often the case, the most intense impacts of the climate crisis are often experienced by those least responsible for the carbon emissions exacerbating extreme weather events. These communities urgently need empathy, aid, and climate action. The entire global community needs to demand that fossil fuel companies and corporate polluters stop accelerating climate change with reckless, profit-hungry drilling and burning of coal, oil, and gas.
What is happening?
The fossil-fueled climate crisis means temperatures are soaring around the world, setting unwanted records year after year. 
In 2022, the United Kingdom had its joint hottest June through August on record, which included the first-ever "red warning" for extreme heat issued by the Met Office. 
Meanwhile, India experienced its hottest weather in 122 years in 2022.
A year earlier in Canada, the record for the highest temperature ever seen in the country was broken and then broken again. One of those record-breaking temperatures occurred in Lytton in the province of British Columbia. The village experienced a historic temperature of 49.5°C / 121°F on June 29, 2021. A day later, it was evacuated due to a wildfire.
In California, Death Valley reached a temperature of 53°C / 127°F, the hottest temperature ever recorded on the planet September 2022. Like so many places experiencing concurrent climate impacts, California is again beset by wildfires and drought in addition to extreme heat.
In North Africa, Tunisia a July 2022 heat wave and fires damaged the country's grain crop. On 13 July 13, in the capital city of Tunis, the temperature reached 48°C /118 °F, breaking a 40-year record. 
This is a climate emergency!
Why is this happening?
It's clear that fossil-fuel driven climate change is contributing to an increase in the frequency and intensity of heatwaves as well as driving the conditions for bigger and faster growing wildfires.
Fossil fuel companies have put profits over people and the planet and will continue to do so while masquerading as friends of the environment — unless we stop them. Meanwhile, those least responsible for the climate crisis — especially communities of color and Indigenous Peoples around the world — have disproportionately experienced the most severe climate impacts and health harms.
If governments don't take urgent action for a just transition to renewable energy then the climate emergency is only going to get worse, with parts of the world becoming uninhabitable.
What can you do?
We need to treat this as the emergency that it is and push for urgent action.
We can take lessons from the global action and local empathy in response to the COVID-19 pandemic. We need empathy for communities in danger paired with pressure around the world on governments to leave fossil fuels to build back green.
There is still time to limit the disruption and stay on course to meet the 1.5°C goal outlined in the Paris Agreement to avoid the worst-case climate scenarios. Wherever you are in the world, there are ways to get involved: 
The #FossilFreeRevolution is growing. Greenpeace EU is calling on the European Commission to propose an EU legislative act that bans fossil fuel advertising and sponsorships. Meanwhile, they are also calling on European finance institutions to stop financing oil companies that are fueling the climate crisis and war.
Greenpeace East Asia is demanding global automakers to end fossil fuel cars. Call on car companies to create more affordable and equitable zero-carbon mobility options for all!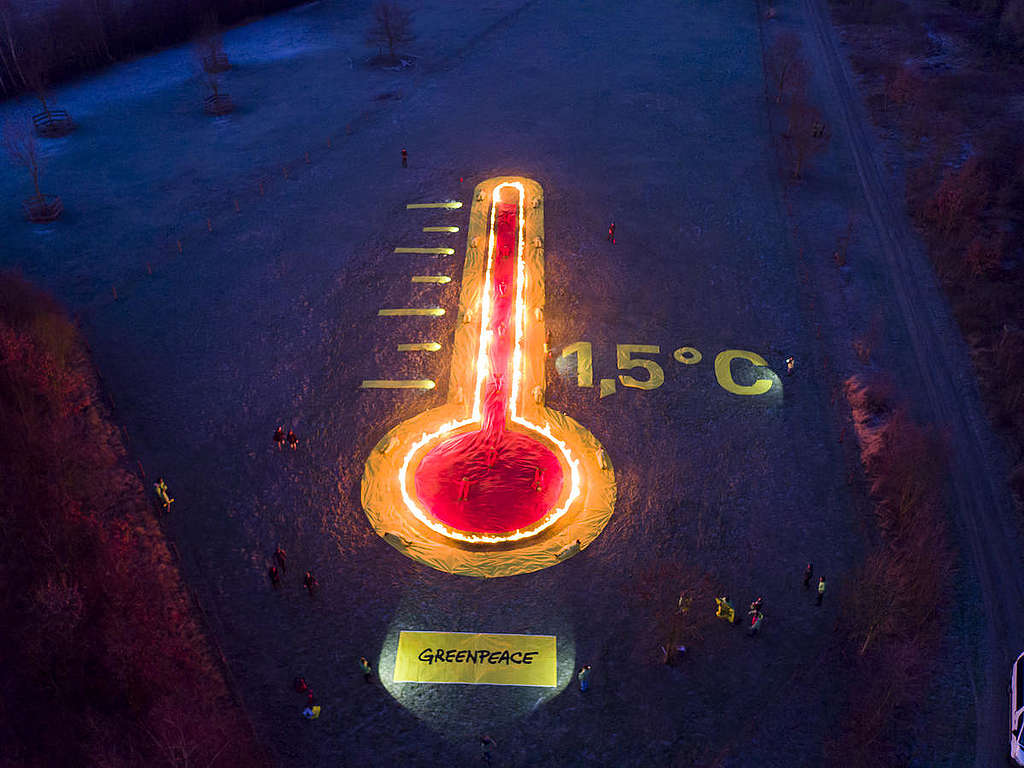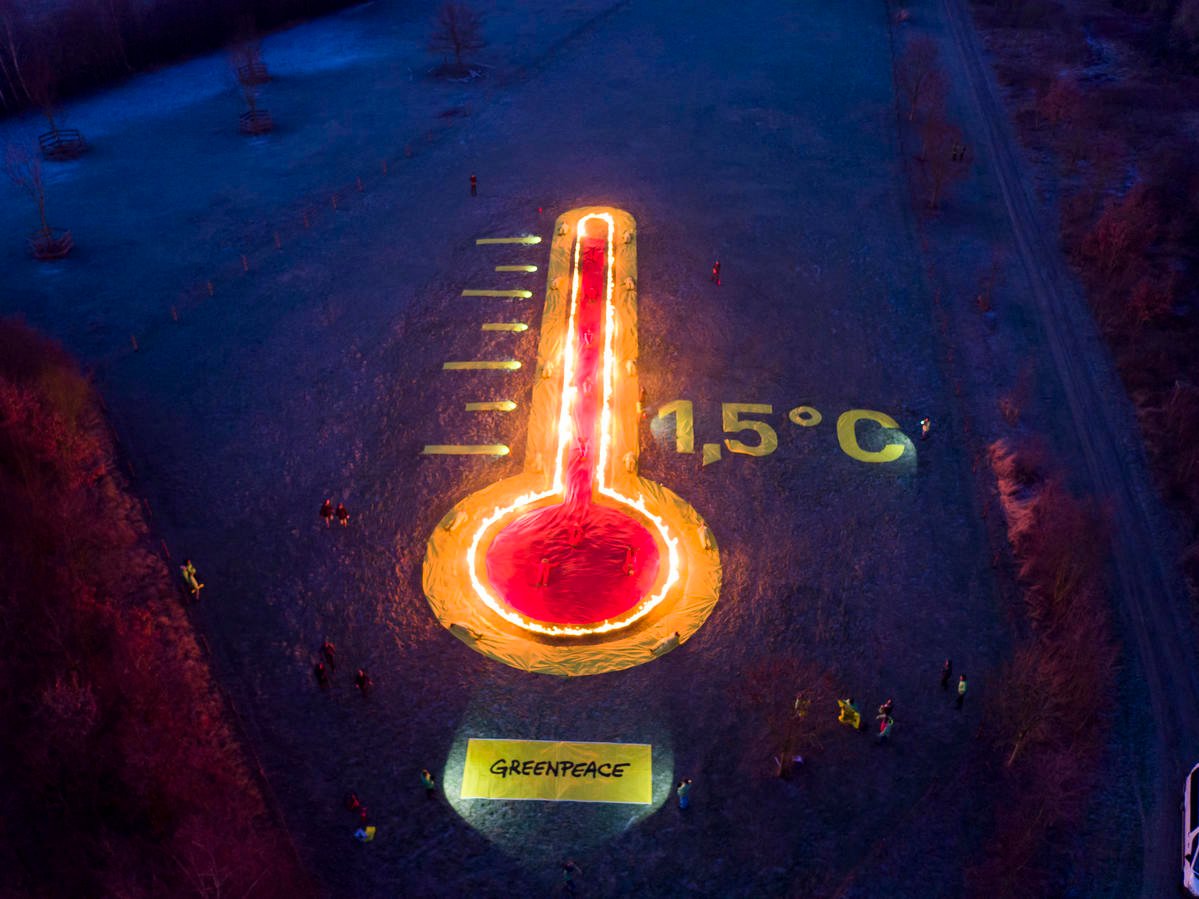 Greenpeace USA is calling for Congress to reject the fossil fuel-friendly "dirty deal" proposed by Senator Joe Manchin during protracted negotiations for the Inflation Reduction Act that provides billions in funding for climate action. Furthermore, Greenpeace USA is calling for President Biden to ban new oil and gas permits on public lands and waters. 
Greenpeace Africa is working to stop the development of new oil blocks in the Democratic Republic of Congo (DRC). Together we can put a stop to these plans to sacrifice the Congo's rainforests to the oil industry.
Greenpeace Canada is calling for Canadian banks to stop financing fossil fuel companies, the government to Build Back Fossil Free, and the preservation of climate-cooling old-growth forests. 
All around the world, you can look for ways to support impacted communities and call on your government to accelerate a just transition away from fossil fuels.